GRAPHIC DESIGN Aisling Gogan
Saint Laurent's latest short film offers us a horrific but pleasurable glimpse into the upcoming 2021 summer collection; an introduction to a clothing line that is both dark-complexioned and riveting. 
Released to conclude 2020, Saint Laurent's creative director Anthony Vaccarello joins forces with Argentine filmmaker Gasper Noé to produce a collection "sneak peek" video like never before. 
The film presents Oscar-nominated actress Charlotte Rampling dressed in a dark floral-gown decorated with feathers wrapped around her neck and wrists. She is seen simply admiring her complexion in front of a mirror, within a room projecting a red-ambient atmosphere. This captivating scene showcases the classical connotations of her dress, and invokes the resurgence of "deceased" trends made horrifyingly beautiful.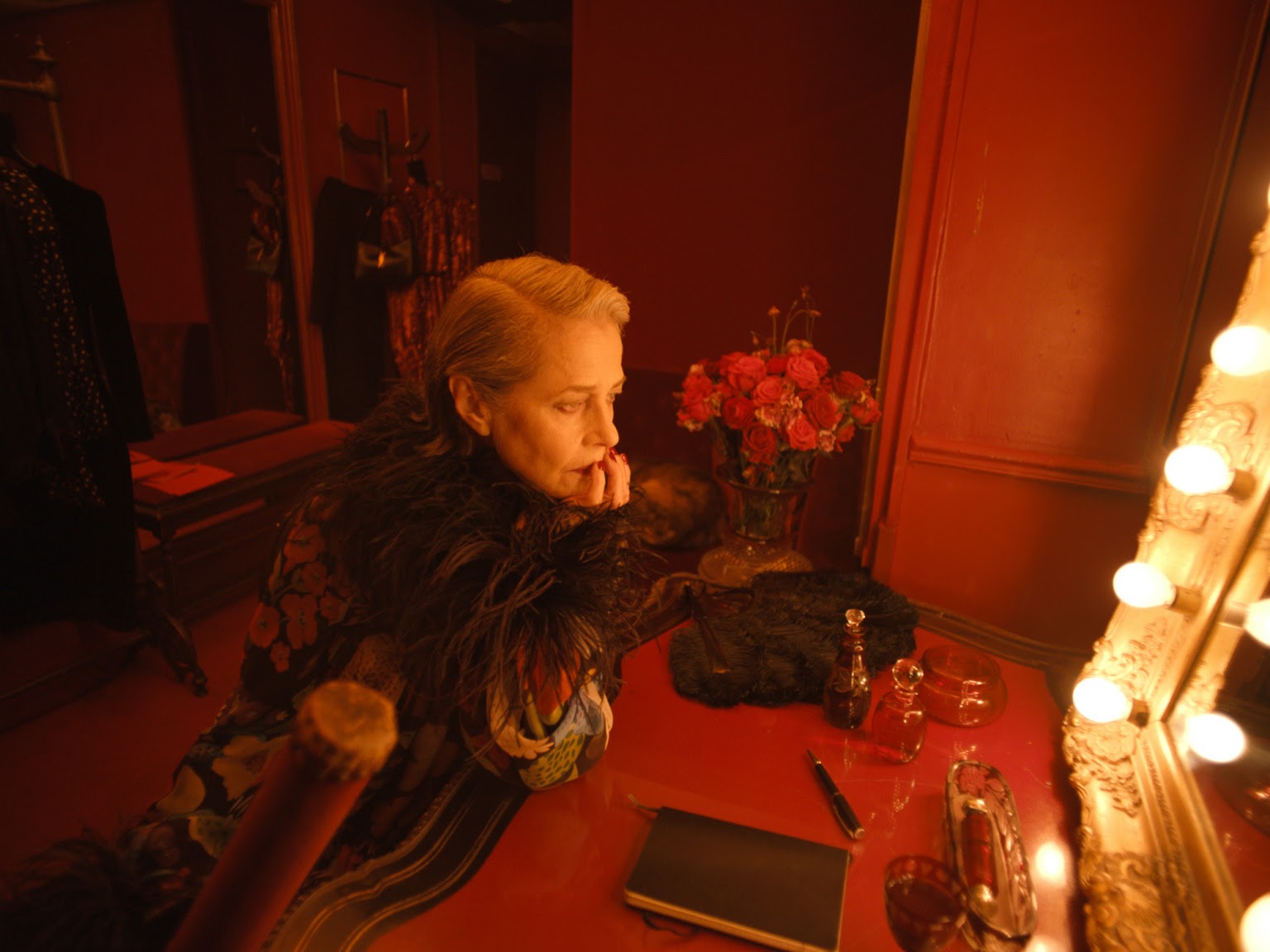 As the film goes on, various models wander the mysterious rooms of what appears to be a giant mansion. These models are dressed in similar attire to Ramping's, exhibiting mini long-sleeved leather dresses and sheer cut rompers/blouses accessorized in black feathers and floral designs. 
At the climax moment of the short, a bell rings, and all the models gather into a theatre room sitting apart from each other (perhaps to accentuate social distancing). Rampling is unveiled to the crowd on a stage in which the models applaud in awe. 
As Sebastian's remade version of Donna Summer's song, "I Feel Love" blasts in the background, by the end of the short film, we get a glimpse of an upcoming 2021 year that is classical, innovative, terrifying, but hopeful — likewise to Vacerello's collection. 
Don't believe me? You can watch Saint Laurent's Summer of '21 short film here: