NOW AVAILABLE FOR PURCHASE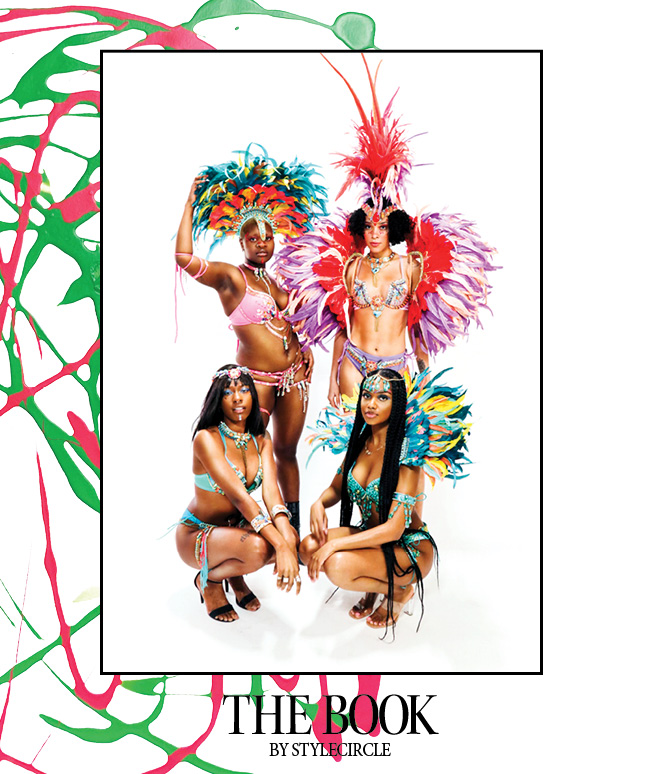 The land where StyleCircle operates has an important history, present and future that we need to understand and acknowledge. This land is called Turtle Island and it is originally the home of many Indigenous peoples. It is the unceded traditional territory of the Anishinaabe, the Haudenosaunee, the Wendat and the Mississauagas of New Credit. We acknowledge and respect these nations as the past, present and future true inhabitant people of this land. What is today known as Toronto is located in the Dish With One Spoon Treaty Territory. A treaty between the Anishinaabe, the Haudenosaunee and the Mississauagas that bound them together to share the territory and protect the land. We want to recognize that we are sharing this land on which Toronto sits with each other.
Editor-In-Chief: Imani Dominique Busby
Copy Editors: Eishvinder Gill, Madeline Liao, Anh Phan, Erica Weekes
Writers: Simren Jaswani, Samira Balsara, Lizzie Knowles, Soukita Morgan
Art Director: Isabella Papagiannis
Associate Art Directors: Jackie Borg, Safa Kubti
Senior Graphic Designers: Safa Kubti (Web), Shirly To (Branding), Audrey Chen (Print)
Fashion Editor: Lauren Rizzo
Photographers: Imani Edwards, Lynn Nguyen, Molly Steels
Graphic Designers: Kamesha Abraham, Klarisa Averina, Jackie Borg, Jenifer Dao, Patricia Gascon, Charlotte Lake, Ryan MacDonald, Cindy Phung, Zoe Statris
Director of Operations: Klarisa Averina
Director of Events & Marketing: Jillian Pollock
Event Coordinators: Julianna Brady, Lily Sartison, Yaus Salehomoum
Marketing Coordinator: Grace Jung
Angelica Nayyar, Mollie Pie, Anna Chang, Angel
Performance, The Seventh Anniversary Issue of The Book by StyleCircle
How do we perform in society? How do we show up? Which parts of our identities do we radically embrace and which parts of ourselves do we hide? The Book 07 aims to explore the ways in which fashion intersects with performance as a means of cultural production, self-expression, and revolutionary liberation. Through editorial and visual concepts that explore artistic performance, activism, and the performance of self, this issue aims to leave a meaningful contribution to these areas of discourse. I hope that the experience shared throughout this issue resonate with you and encourage you to lean into self-reflection, compassion, collective care, and uninhibited expression.
I would like to send my most heartfelt thank you out to the entire StyleCircle team. You are all so incredibly talented and this issue would have not been possible without you. Thank you to everyone who contributed their ideas, time, writing, artwork, skills and creativity to this edition. Thank you to the executive team for all the dedication you've shown this year. I am so proud of us!
Thank you for selecting The Book 07: Performance. I truly hope that you enjoy it and I'm so excited to share it with you.
Warmly,
Imani Dominique Busby
Editor-In-Chief
THE BOOK BY STYLECIRCLE ISSUE 05