The Book by StyleCircle, Issue 03, centres around the theme of Human Futures, and explores the intersection of fashion and technology.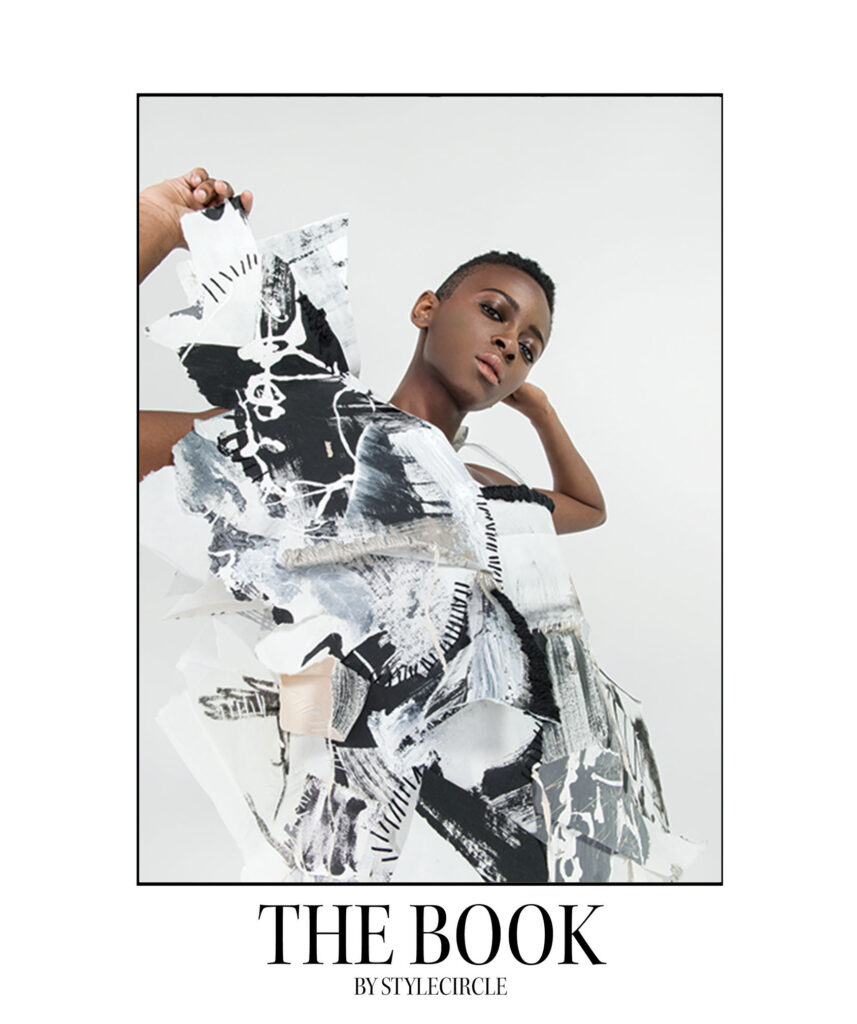 Luke Severin, Naomi Brearley, Yasmin Momeni, Daniela Ponzo, Ellis Matthews, Emily Bartosiewicz, Emily Haibeck, Harrison Clarke, Kelsey Adlem, Leah Chan, Marly Bromstein, Natalie Robin, Natasha Jorge-Moore, Sarah Cho, Shayna Sujanani, Tori Hopgood, Ubah Guled, Vanessa Smikle, Victoria Zander, Mahtab Abhari, Aankshika Bheem, Beatriz Sartorius, Olivia Lemieux.
Luke Severin, Naomi Brearley Alicia Churilla, Krizia Peluso, Amy Ryan, Nicole Tinker, Roy Luo, Emmett Charuk, Gabi Macias, Holly Chang, Jared Miller, Joanna Ho, Katya Katnelson, Emilia Miranda Indiens.
Luke Severin, Naomi Brearley, Anna Evans, Caeleigh Sims, Alex Anisman, Daniel Bosco, Jessica Fess, Julia Milligan, Joanna Lupker, Azmina Syed, Monika Zerbe, Janelle Patrick.
Anna McCorriston, Sienna Ebbinghaus, Alia Youssef, Melissa Dunphy.
The Third Issue of The Book by StyleCircle
As we sit here and write this letter, it's hard to believe how far we've come. What started as a small but ambitious student blog has grown into a small empire of a student organization. We've gone from Art Director and Writer / PR assistant to a President/ Vice-President duo on a fashionable journey that's been nothing short of amazing. In a few short years, StyleCircle has gone from covering the coolest style at Toronto Fashion Week and simple holiday DIY's to global coverage of fashion news and know-how and maintaining a poised and critical perspective of the fashion industry. Over the last 3 years we've both watched StyleCircle advance beyond the virtual world and into the real one, by way of The Book by StyleCircle.
Speaking of the virtual world, we've accomplished a lot there too. This year we successfully completed a design overhaul of stylecircle.org. The new design provides a refreshing and captivating website experience that elevates the StyleCircle brand. We launched a critical fashion podcast, StruggleCircle by StyleCircle in collaboration with Ryerson's student radio station CJRU. In it, we explored challenges facing young fashion professionals in the industry. We also we introduced new, student focused video content by way of our recently launched YouTube channel. This year we accomplished a lot as a team and looking back on our tenures here, there is a lot to be proud of, and thankful for.
In our much-anticipated third issue, we've drawn upon the strengths of our previous issues, and amped up our pillars of diversity, innovation and fashion activism. Each and every page of this magazine has been thought- fully conceptualized from font to folio to bring you the best of the young creatives in Toronto and beyond.
Our third issue triumphs under the theme of Human Futures; our vision for a future that is less about the cold inhumanity of mechanics and artificiality and more about the innovation and rebirth of human rights and representation. To our devoted team, this issue (and this year) would not have been possible without your efforts. We are so excited to present you with this year's publication.
Sincerely, Luke Severin, Naomi Brearley
THE BOOK BY STYLECIRCLE ISSUE 03