GRAPHIC DESIGNER: Zoe Statiris
COPY EDITOR: Eishvinder Gill
The Royal Academy of Fine Arts in Antwerp, Belgium is home to some of fashion's most influential designers and artists, ranging from Vincent Van Gogh to Martin Margiela. Between the graduating class of 1980 and 1982, a group of six designers comprised of Dries Van Noten, Ann Demeulemeester, Dirk Van Saene, Walter Van Beirendonck, Dirk Bikkembergs, and Marina Yee all collectively studied under fashion designer Linda Loopa, each of them differentiating themselves from their peers through their creative direction, unique designs, and uncompromising passion for the industry. It was not long after their graduation that each of them developed their individual fashion label, keeping in touch with each other to flesh out new ideas. In 1986, the group jumped into a van and made their way to the British Designer Show in London where artists such as John Galliano and Vivienne Westwood, who were already established in the industry, showcased their work. The group was given a small space on the top floor away from all of the top artists, where buyers were not interested in traveling the length to view the work of the six unknown artists from Antwerp. By day two, they realized that none of the buyers were traveling past the first floor, so they decided to print out flyers and distribute them. That afternoon, a buyer from Barneys went upstairs and was amazed by the group's designs, since each designer had a unique style and creative vision, and this soon became the collective's first order. Shortly after, the press caught wind of these six fashion designers from Antwerp, but were not able to pronounce their Belgian names, settling on coining the group the "Antwerp 6". 
Over 30 years have elapsed since the showcase, let's take a look at where this creative group is now.
Born Ann Verhelst, Demeulemeester launched her brand alongside her husband Patrick Robyn. In 1982, she was awarded the Golden Spindle Award (a Belgian prize created by the Belgian government to aid the reawakening of its textile industry). She got her start in fashion through eyewear, showcasing a collection of sunglasses at the British Designer Show. She is now well-known for her military-inspired boots, graphic prints, and grunge/dark themes that are showcased within her designs. Although she left the brand in 2013, she still oversees special projects, such as creating the house's very first perfume and is currently collaborating with Serax, a Belgian B2B interior design company to create homeware and lighting ranges.
Digital, Shot. "Ann Demeulemeester, SPRING 2003 READY-TO-WEAR." Digital, Shot. Vogue Runway. October 2002.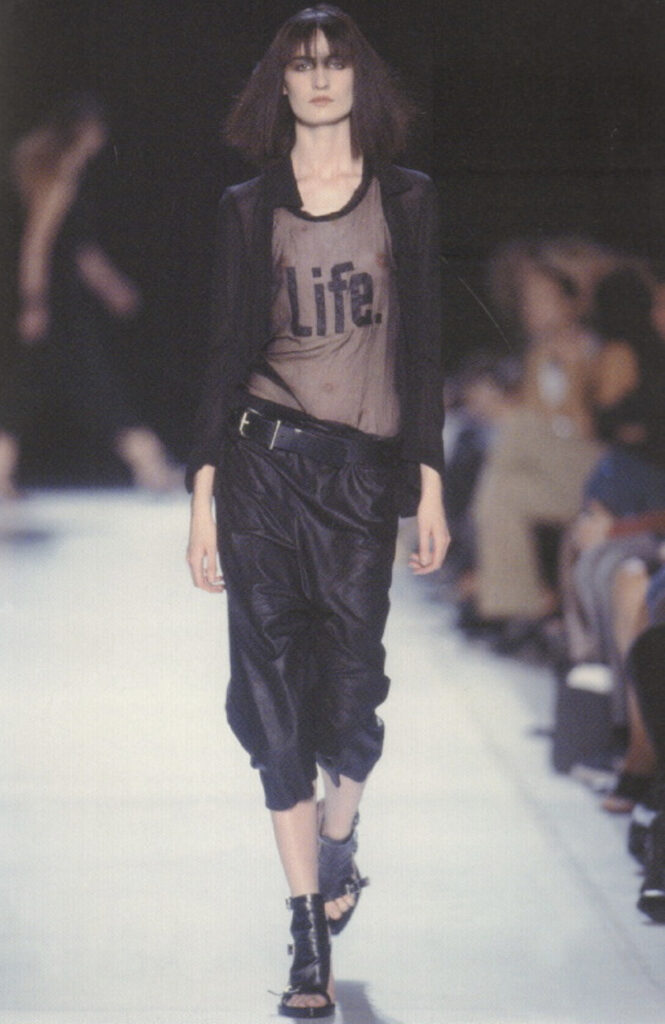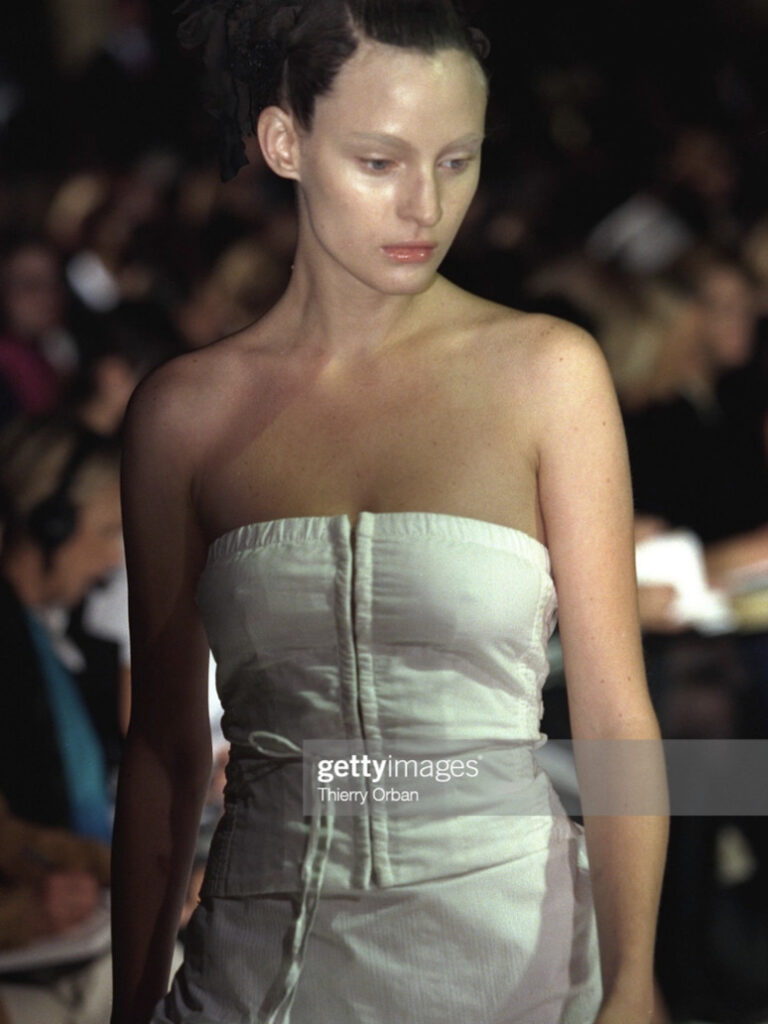 Born into a family of tailors, Dries Van Noten is known for intricate cuts and silhouettes. His attention to detail and his knowledge of the importance of tailoring is showcased within his work. His designs have been seen on various influential figures such as Cate Blanchette for the 2008 Academy Awards, Queen Mathilde of Belgium, and Maggie Gyllenhaall. In 2018, Puig, a fashion and fragrance conglomerate (most notably owning Charlotte Tilbury and Jean Paul Gaultier) bought shares of Dries Van Noten to become the majority owner. Noten remains on the brand as a significant minority shareholder and continues his role as Chief Creative Officer and Chairman of the Board.
Orban, Thierry. "DRIES VAN NOTEN: SPRING/SUMMER 1999 PRET A PORTER FASHION" Orban, Thierry. Sygma via Getty Images. 13 October, 1998.
Dirk Van Saene is an artist that utilizes his love for painting in every one of his collections by featuring hand-painted clothing and printed reproductions of his work onto fabric to create garments that are truly one of a kind. Van Saene's sculptures and paintings have been independently showcased at the Gallery Sofie Van de Velde, located in Antwerp. He is currently creating collections under his own name whilst being an instructor for the fashion design program at the Royal Academy of Fine Arts. In collaboration with fellow Antwerp 6 colleague Walter Van Beirendonck, Saene has created and operates a boutique located in Antwerp
"Dirk Van Saene Spring/Summer 2000".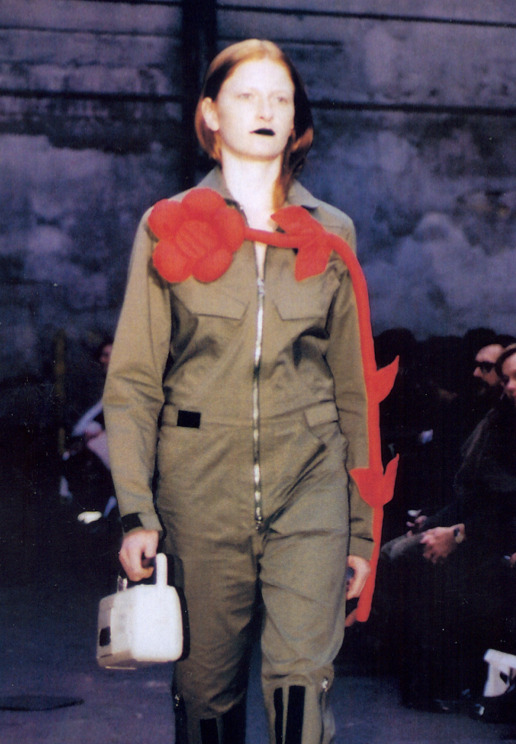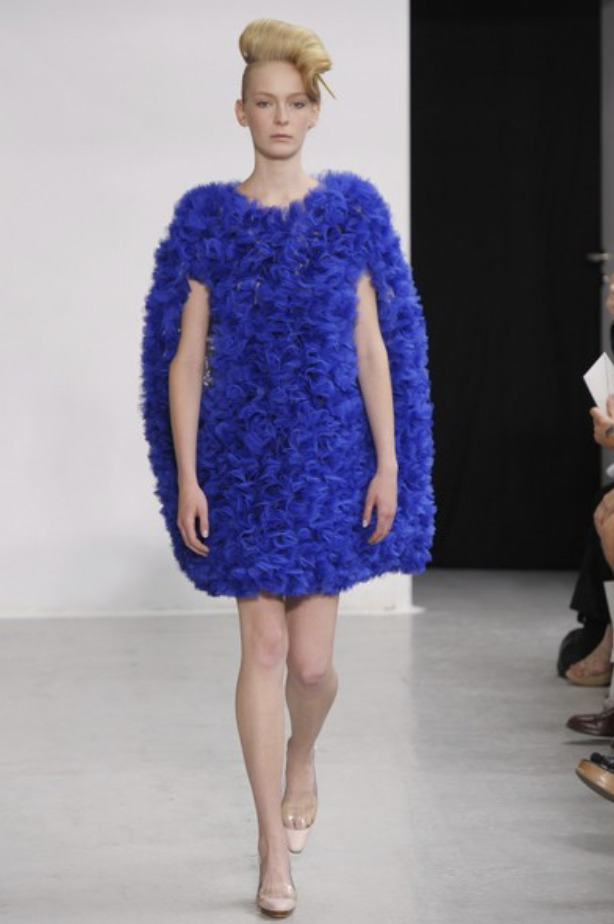 Walter Van Beirendonck is the oldest member of Antwerp 6, graduating alongside Martin Margiela, one of fashion's most influential designers. Beirendonck is the head of the fashion Department at the Royal Academy of Fine Arts, Antwerp. He has created a capsule collection for IKEA and he was the fashion advisor for U2, an Irish rock band from Dublin, featuring Bono, The Edge, Adam Clayton and Larry Mullen Jr., where he created costumes for their 1997 PopMart tour. As a long time professor at the Royal Academy of Fine Arts, he has dedicated most of his career to mentoring young designers and artists such as Raf Simons and Kris Van Assche. 
Catwalkpictures. "Walter Van Beirendonck, Spring-Summer 2012, Menswear" Catwalkpictures. Europeana. October, 2012.
Born in Germany in 1959, Dirk Bikkembergs acquired his reputation as a fashion designer before joining the "Antwerp 6", winning the Canette d'Or award for the country's best young fashion designer, leading him to design his first men's shoe collection (a category that would host some of his most iconic designs). His inspirations from athleticism and loungewear aided him in forming Bikkembergs Sport in 2000, which hosted fashion shows at iconic sports arenas such as Camp Nou (home of F.C. Barcelona). In 2012, Bikkembergs sold his label and was acquired by Zeis Excelsa and shortly after in 2016, British designer Lee Wood was made creative director to aid the growth of the brand.
Bikkembers, Dirk. "Fall 2012 READY-TO-WEAR" Bikkembers, Dirk. Vogue Runway. February, 2012.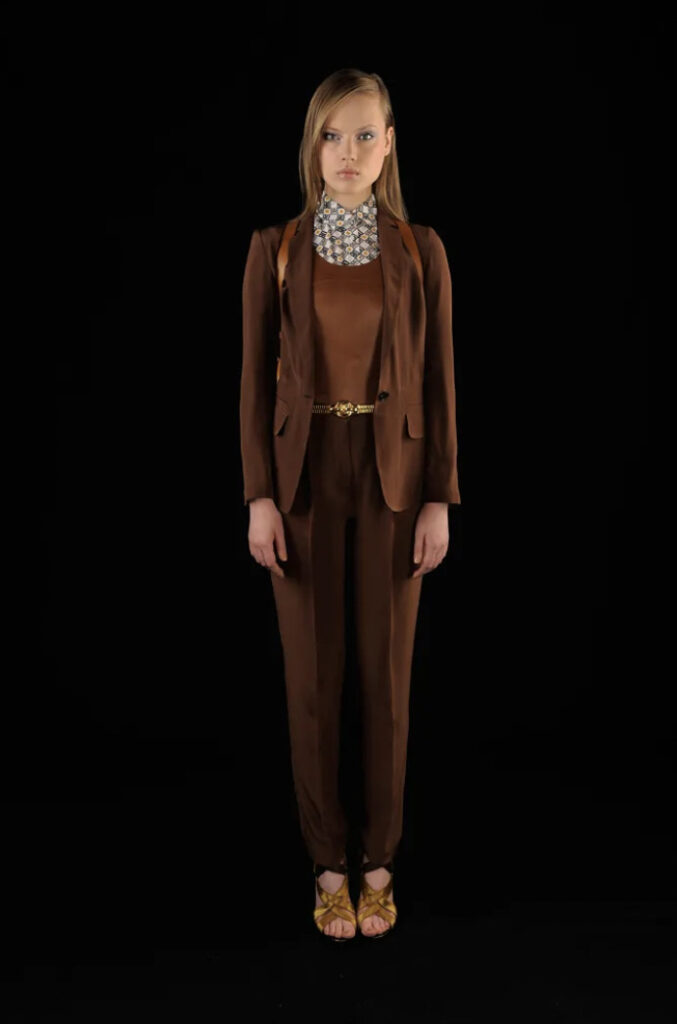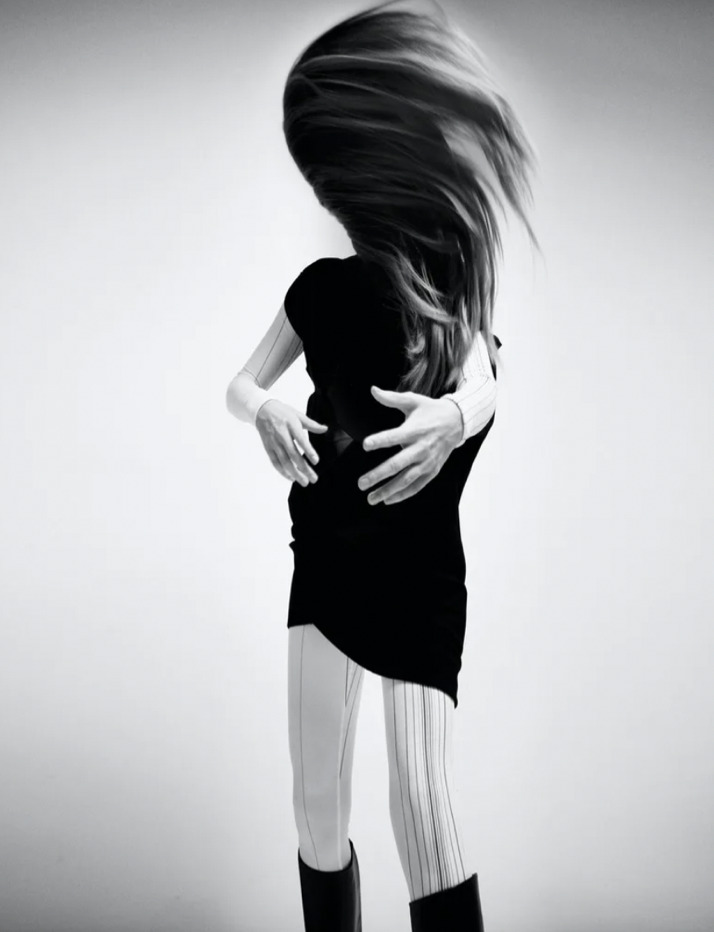 The most elusive member of the group, Marina Yee is currently still designing. She founded her label called Marie, however she never showcased any of her designs at the big fashion capitals because she always desired to keep her business small. Much of her work is centered around the thought of being sustainable and her designs focus on upcycling and restoring vintage garments. In 2003, she started her own workshop in the center of Antwerp that repurposes flea market finds into alluring and eye-catching pieces. 
A 2009 blazer deconstructed turned into a dress
Yee, Marina. "MARINA YEE" Yee, Marina. WMAGAZINE. September. 2013.