StyleCircle began as a student-lead digital and print publication under the Fashion student Union in 2011, and has continued its legacy under support by the Ryerson Communication and Design Society [RCDS]. We strive to inspire and contribute to critical dialogue about the fashion industry. Our annual publication, The Book by StyleCircle, is a professional grade print magazine that features exclusive editorial content curated by students, for students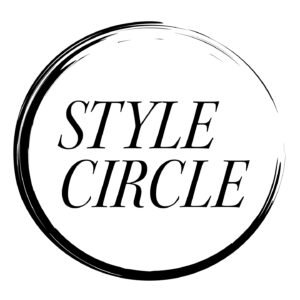 PUBLISHER/EDITOR IN CHIEF     Imani Busby
EVENTS TEAM
CO-DIRECTOR OF EVENTS     Julianna Brady
CO-DIRECTOR OF EVENTS     Lily Sartison
EVENTS COORDINATOR     Tina Yu
EVENTS COORDINATOR    Paulina Kubaczkowski
EVENTS COORDINATOR    Rebecca Grabinsky
EVENTS COORDINATOR     Atusa Farahani
MARKETING TEAM
DIRECTOR OF MARKETING    Vanessa Tan
DIGITAL MARKETING DIRECTOR    Tamia James
SOCIAL MEDIA COORDINATOR    Aliya Karimjee
SOCIAL MEDIA COORDINATOR    Mackenzie Jagger
SOCIAL MEDIA COORDINATOR    Georgia Ball
MARKETING COORDINATOR    Crissy Lee
MARKETING COORDINATOR    Stella He
MARKETING COORDINATOR    Grace Jung
MARKETING COORDINATOR    Isabelle Rossi
EDITORIAL TEAM
MANAGING EDITOR WEB    Samira Balsara
MANAGING EDITOR PRINT     Soukita Morgan
 LEAD COPY EDITOR    Eishvinder Gill
 COPY EDITOR    Anh Phan
COPY EDITOR    Erica Weekes
COPY EDITOR  Elizabeth Knowles
COPY EDITOR   Taite Krueger
COPY EDITOR   Jacob Marion
FASHION EDITOR   Lauren Rizzo
FASHION EDITOR   Elham Mirhosseini
FASHION EDITOR    Heritage Wisdom
FASHION EDITOR    Tomi Segun-Adebowale
STYLE EDITOR   Sophie Diego
CULTURE EDITOR   Jennah Faruqui
CULTURE EDITOR   John Vo
BEAUTY EDITOR   Avani Kalicharran
LIVE EVENT EDITOR   Youdon Tenzin
WRITER    Simren Jaswani
WRITER    Georgia Mills
WRITER    Victoria Covo
WRITER    Taite Krueger
CREATIVE DIRECTOR     Swetha Sutharsan
OPERATIONS TEAM
DIRECTOR OF OPERATIONS AND FINANCE   Hannah Bousfield
FINANCE COORDINATOR   Abigail Bateman
FINANCE COORDINATOR   Taylah Cini
FINANCE COORDINATOR    Atusa Farahani
ART TEAM
ART DIRECTOR WEB    Imani Edwards
ART DIRECTOR PRINT    Ryan MacDonald
SENIOR GRAPHIC DESIGNER     Shirly To
GRAPHIC DESIGNER    Kamesha Abraham
GRAPHIC DESIGNER    Sanya Sharma
GRAPHIC DESIGNER     Charlotte Lake
GRAPHIC DESIGNER     Cindy Phung 
GRAPHIC DESIGNER      Skylar Shatilla
GRAPHIC DESIGNER      Aiva Perrone
GRAPHIC DESIGNER      Anya Johnson
GRAPHIC DESIGNER      Nicole Mastrantoni
GRAPHIC DESIGNER     Mia Portelance
GRAPHIC DESIGNER     Zoe Statiris
GRAPHIC DESIGNER     Tina Yu
GRAPHIC DESIGNER     Melissa Robinson
PHOTOGRAPHER     Daniel Simpson
PHOTOGRAPHER     Ria Bhalla
PHOTOGRAPHER     Molly Steels
PHOTOGRAPHER      Lynn Nguyen
PHOTOGRAPHER      Tahirah Drue
VIDEOGRAPHER        Anushay Sheikh
STYLIST    Zaneta Ambassa
STYLIST    Heritage Wisdom
THE PODCAST
PODCAST DIRECTOR    Avani Kalicharran
MEDIA EDITOR    Cassie Argao
CO-HOST    Stecy Helena Franck
CO-HOST    Daisy Woelfling
CO-HOST    Trish Hyatt
GRAPHIC DESIGNER    Abby Zhao
Giving a sense of opportunity...We wanted to have a very inclusive community, participating in fashion should be a form of hope through getting together and collaborating.
We want to connect students who have a vision of something they want to create with a professional platform so that they can access the industry and showcase their work; interacting in a different way than they can on their own.
FUTURE STEPS FOR ACTION AND ACCOUNTABILITY
As we relaunch our digital platform and commence content production for the 2020-2021 term, we recognize our position within an industry that actively profits from Black bodies under the guise of diversity and inclusion, while jeopardizing and silencing Black creatives through lack of representation and mistreatment. We acknowledge that, in participating in the fashion industry, we have profited from this as well. It is now our responsibility to take affirmative action towards dismantling the systemic racism that is present in Toronto, the grounds upon which we operate, and elsewhere.
In effort to erase performative activism, our actions are structure to be long term goals which we will continue to commit ourselves to meeting. The following is a part of a collective agreement that StyleCircle and its contributors must all take initiative to acknowledge. This is an evolving list as we continue to recommit ourselves to amplifying Black and marginalized voices and supporting Black creatives.
QBIPOC+ creatives will be prioritized when seeking opportunities through all assets of the publication and freelance contributors for submissions.
We will hold accountability for all contributors to be responsive to initiatives upheld by the StyleCircle platform.
We will develop safe spaces that encourage conversations which includes, but is not limited to, racism, decolonization, inclusion, as well as promoting transparency.
We will utilize this platform to highlight Black-owned businesses, brands, artists as well as sharing donation resources and petitions to actively participate
We recognize the Black Lives Matter movement as one whose significance cannot go unnoticed. What needs to be done is tangible action that supports the community. The most effective forms of redistributing wealth and taking stance in solidarity is to support local Black-owned businesses, brands and artists. Help us in giving them opportunity and a platform to let their voices be heard.
NOW AVAILABLE FOR PURCHASE
Exclusive editorials from Voices, The Book by StyleCircle Issue 05, now available for viewing right here. 
All purchase proceeds will be donated to Black Lives Matter Toronto.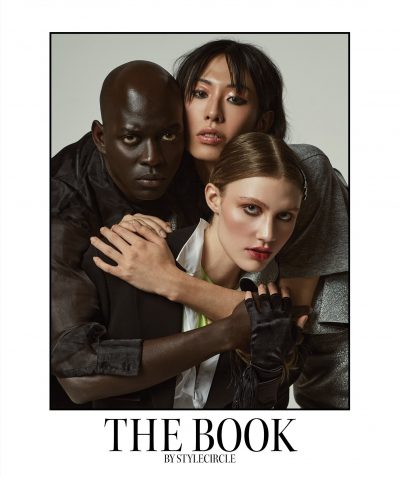 The land where StyleCircle operates has an important history, present and future that we need to understand and acknowledge. This land is called Turtle Island, and it is originally the home of many Indigenous peoples. It is the unceded traditional territory of the Anishinaabe, the Haudenosaunee, the Wendat and the Mississaugas of the New Credit. We acknowledge and respect these nations as the past, present, and future true inhabitant people of this land. What is today known as Toronto is located in the Dish With One Spoon Territory. The Dish with One Spoon is a treaty between the Anishinaabe, Mississaugas and Haudenosaunee that bound them to share the territory and protect the land. We want to recognize that we are sharing this land on which Toronto sits with each other.
WHERE DO WE SOURCE FUNDING?