Featured Graphic by Steve Nguyen
In the wake of the #MeToo movement, we see the term 'modern masculinity' come up frequently. According to i-D magazine, modern masculinity reflects the embodiment of men who are sensitive, thoughtful, creative, and openly embrace their identity. Just last November, Timothée Chalamet and Harry Styles briefly opened up about this exact topic to i-D. Timothée, pegged as the "sensitive, honest and thoughtful modern teen heartthrob" and Harry Styles, the "funny, hipster, English singer-songwriter," – both have taken the world by storm, and for good reasons too. They're talented, fashionable and most importantly, seemingly aware of their masculinity in our current political climate.
Much like women, men have been subject to strict expectations and standards set by the media, society, and peers on how to dress and act. However, the restrictions placed on men are rarely talked about in comparison to those put on women. On the spectrum of gender identity, masculinity and femininity are seen as polar opposites, meaning that certain traits are associated with females and others with males. Men are 'expected' to be rational, independent, self-sufficient and tough whereas women are associated with emotional, dependent, vulnerable and soft character traits. Everyone possesses both masculine and feminine traits but in a hyper-masculine culture, openly displaying those feminine traits are not deemed socially acceptable. The action of openly showing vulnerability and emotion is only starting to become less taboo and not discouraged. It's now seemingly celebrated and encouraged in the same settings that we have already been empowering women for years. The expectation to 'perform like a man' puts pressure on men to measure up to unrealistic ideals leading to performance anxiety and repression. This ideal is displayed everywhere in popular culture and trickles down to the movies and TV shows watched by young impressionable boys. Consider Marvel films, comics, and spy movies like James Bond and Mission Impossible. Men stifle their emotions and vulnerability just so that they can conform to the 'status quo'.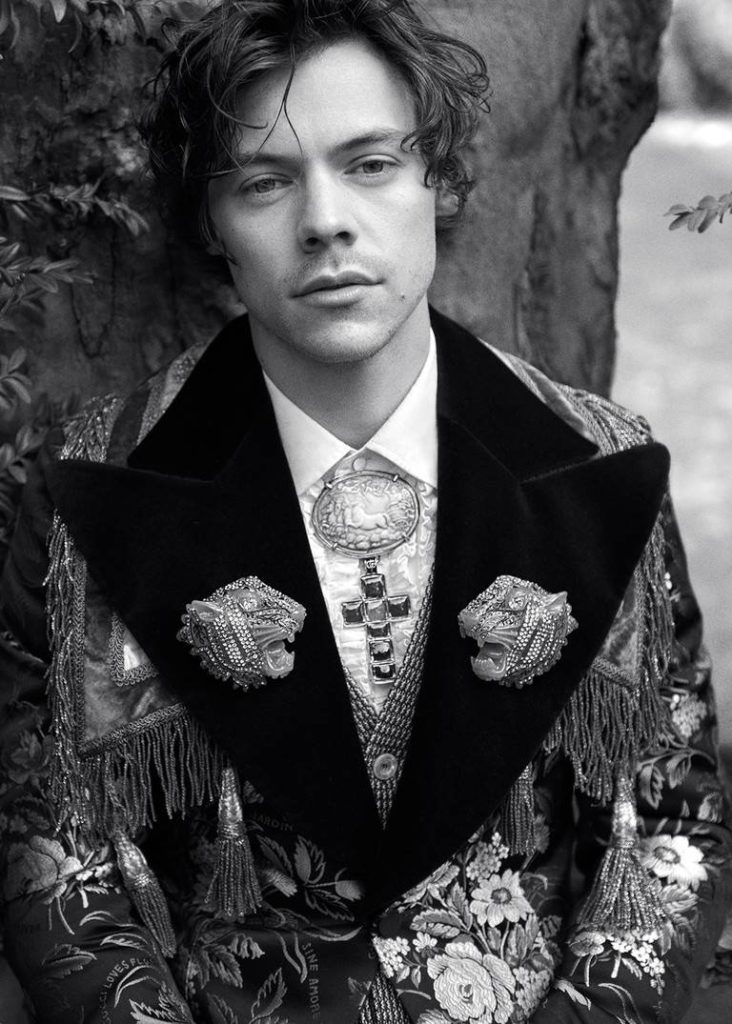 There has, thus far, been a hierarchy to masculinity. Sitting at the top of this hierarchy is hegemonic masculinity which is considered the most culturally valued form. It is associated with being violent, assertive, rational, competitive, physically strong, and dominant. Essentially, anti-feminine. It holds power and falls in with the dominant ideology in relation to marginalized and subordinated masculinity than the rest at the bottom of this hierarchy. These are typically associated with having lower status and a lack of power. The dominant hegemonic masculinity is what society for the longest time has considered the standard for all men, however, only in recent years has the 'ideal' been called out for what it is: toxic masculinity. The #MeToo movement was necessary for driving the conversation surrounding masculinity and making those aware that toxic masculinity should not be the singular ideal nor the assumed identity of every man.
Richard Godwin wrote an interesting article last March for the Guardian about how the #MeToo movement is changing men and their perception of masculinity. He mentioned that yes, it is true for the most part that men are unskilled when it comes to discussing relationships and feelings, therefore it's important that men learn how to become better at embracing vulnerability. Richard spent a Saturday morning with a new men's collective to discuss vulnerability and what it means to 'be a man' and the first thing he noticed was that all of these men, mostly in their mid-30s and straight, were afraid. It's no surprise that men are getting a bad name at the moment because it's been a long time coming. Men are finally being put in the hot seat and are forced to take responsibility for their unhealthy behaviour of forcing themselves into a culturally conditioned box. However, Godwin mentions that the #MeToo movement has also developed a dominant narrative that all forms of masculinity are toxic, corrupt and entitled, which I agree to be a bit restrictive. Godwin explains that it is a little disorientating as a man to find yourself in the same category as men like Harvey Weinstein, whom he has always found sickening. I'm sure a lot of men feel the same way with negative hashtags and memes surfacing on social media with the sole goal of telling all men that they suck, a blanket statement that doesn't necessarily ring true. These trends are making it harder to recognize any positive roles for men and making it clear that undoubtedly the world has it out for them at the moment. Women are angry at the whole concept of masculinity and while, as a woman myself, I do understand this, I can also see how this mass hatred can have a severely negative effect on men who are insecure about their own masculinity and identity.

As the conversation of modern masculinity progresses, men are developing closer relationships with fashion and becoming more adventurous in exploring masculinity through clothing. Over time, these relationships have become much less hindering. Women have been dressing 'like men' since the late 19th and early 20th century, mainly due to their entrance into the workforce and gaining the right to vote. Coco Chanel was a huge influence on women's fashion at the time as she embraced a more androgynous dress. As time went on it became fashionable to wear clothing that had a masculine silhouette and a borrowed-from-the-boys look and feel. Even today women are still dressing like men and sometimes even shop in the men's section themselves. Mainstream denim trends are even named after men such as the boyfriend jeans which are a popular style of denim made to fit baggier on a woman's figure as if they were borrowed from a man's closet. They still however, don't seem to completely mimic all the features of men's jeans (where are the deep pockets?!)
On the contrary, in terms of men dressing similarly women-like, this concept isn't as readily transferable because of societal pressures threatening to tarnish a potentially fragile sense of masculinity. Dress plays a significant role in performing like a man and has historically held up traditional male values through plain clothing, suits and darker colours. There has always been a close association between women and fashion, whereas men are always assumed to have no interest and only dress for the sake of comfort. Evidently, a lot of men actually do have a huge interest in fashion but the underlying fear of appearing too effeminate has always been an obstacle. Fashion is seen as resistance against hegemonic masculinity and the line between what is considered safe vs. dangerous is distinct.

In recent years there's been a positive change for men in fashion. Street style has brought men front and center in the fashion world where it has become cool to take an active interest in the industry. Virgil Abloh is a huge influencer for men's fashion with his role as creative director for Louis Vuitton men and his very successful streetwear brand Off-White. Men are also becoming bolder with colour and print. Harry Styles has become known for wearing his iconic Gucci printed suits that come in a multitude of florals, stripes, and bright colours. With award season in full swing, a lot of actors are hitting the red carpet in extravagant suits. At the Golden Globes Timothée Chalamet wore a sparkly Louis Vuitton harness, Richard Madden wore an Armani velvet tux and Darren Criss wore a floral printed Dior jacket. At the SAG awards just the other week, another harness was seen on the red carpet, this time it was floral printed and worn by Michael B. Jordan. Once again there were various impressively printed suit jackets seen on actors like Chadwick Boseman and Henry Goulding. Men are increasingly putting together their most extravagant clothing for street style ops at recent fashion week events. An increasing number of Youtube and social media fashion content is engaging more with men. GQ has a number of series on their Youtube channel talking about men's fashion. For example, their 10 essentials series where they interview various male actors and singers, like Matty Healy and Shawn Mendes, on "10 Things They Can't Live Without". These 10 essentials often range from fashion to accessories and lifestyle products. Fashion has always been a tool of expression and it's exciting to see men taking more of an avid role.
When reflecting on what culture deems to be the 'new masculinity of today' through Harry Styles, Timothée Chalamet and my own personal experiences, I agree that the era of change we find ourselves in isn't slowing down anytime soon. Popular culture truly believes that Harry Styles and Timothée Chalamet are setting the world alight with their i-D interview. I don't necessarily see eye to eye with that, however conversely I do think they're spearheading a positive conversation about masculinity that's long overdue.