It's officially fall and a new season means new fashion trends. It's the time of year for the art of layering and staying warm, yet stylish. StyleCircle's Editorial Team shares their favourite fall trends, highlighting popular resurgences and new ways to style items.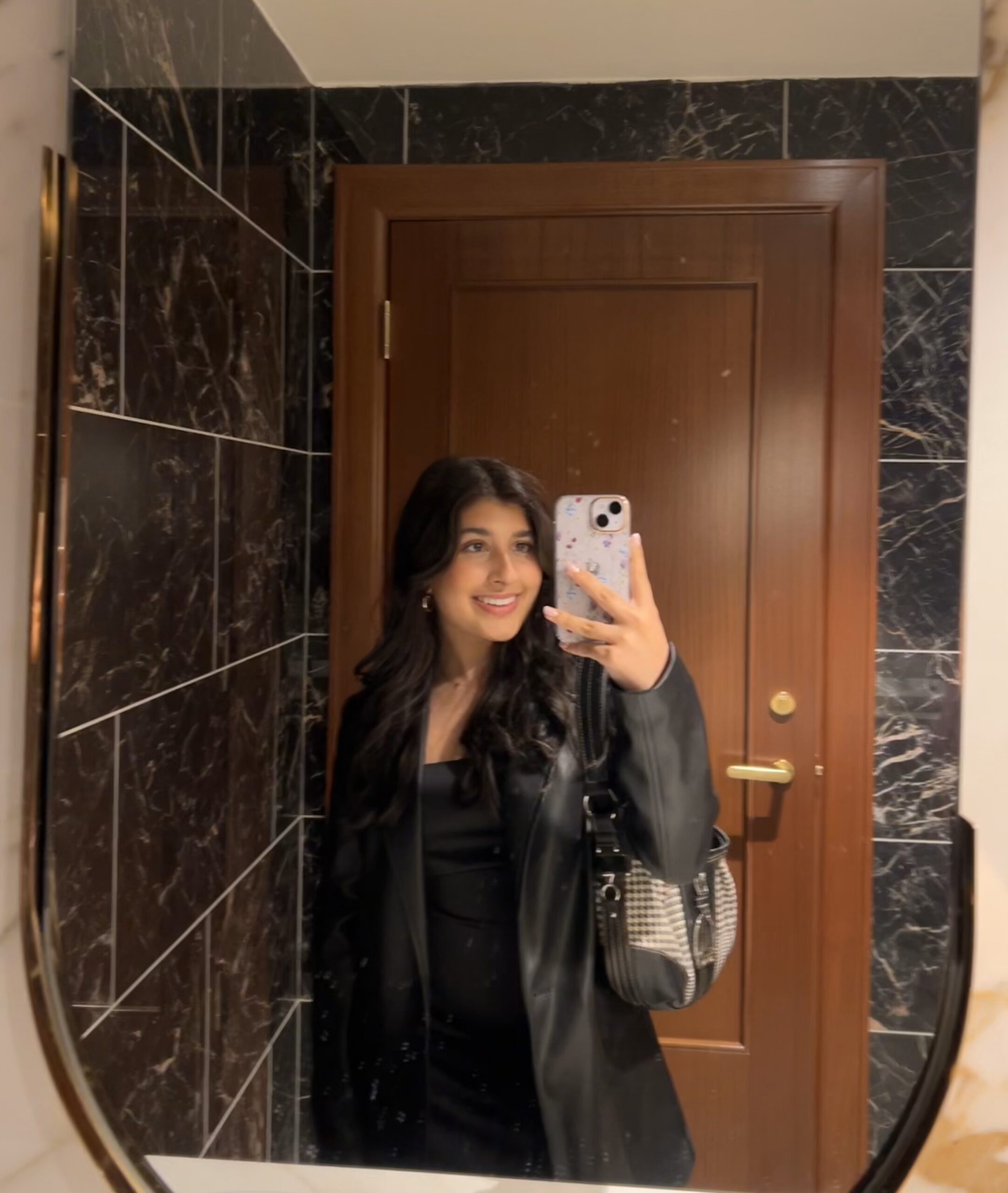 Jennah Faruqui
Co-Managing Editor of Web
Corporate Attire: An 80s Twist on Androgyny 
Next up in Business—the corporate aesthetic is well underway this season, as fashion switches from summer to autumn, and we all return to school and work. Even if you are not working for a large corporate company, you are still welcome to harness the confidence of this trend that morphs an androgynous edge to the classic power suit. 
This fall, the designer brands of NYFW focused on remixing the suit to demonstrate exaggerated silhouettes, directly referencing the fashion of the 80s when this trend was at its most popular.
Dior and Alexander McQueen invested in pairing the classic blazer with a crisp white shirt and tie combo. At the same time, Botega Vennata's savvy grey monochrome pantsuit played with shape and form. Miu Miu demonstrated the playfulness of androgyny by dressing up their corporate model in a secretary skirt with visible undergarments and GCDS-marketed blazer dresses, flirting with the idea of fashion suits as power implemented through a respectable feminine form. Meanwhile, Dolce and Gabbana marketed a full suit and tie contract paired with a black ballsy overcoat, serving a once traditional working male outfit on a woman for a chic, authoritative effect. 
The versatile corporate attire indicates a joint venture opportunity. It welcomes all individuals, women, men, and members of the 2SLGBTQ+ community, to invest in confidence through corporate dress and return to a state of power, agency, and success.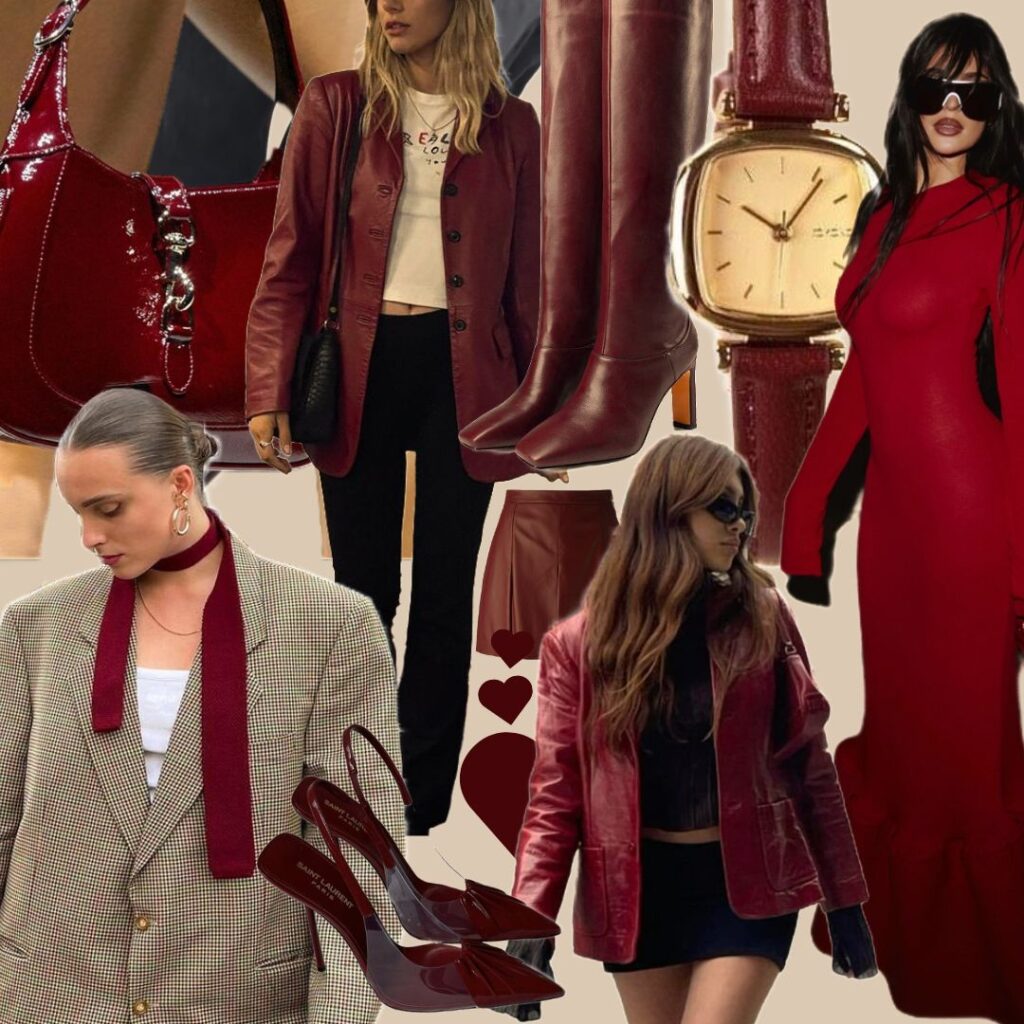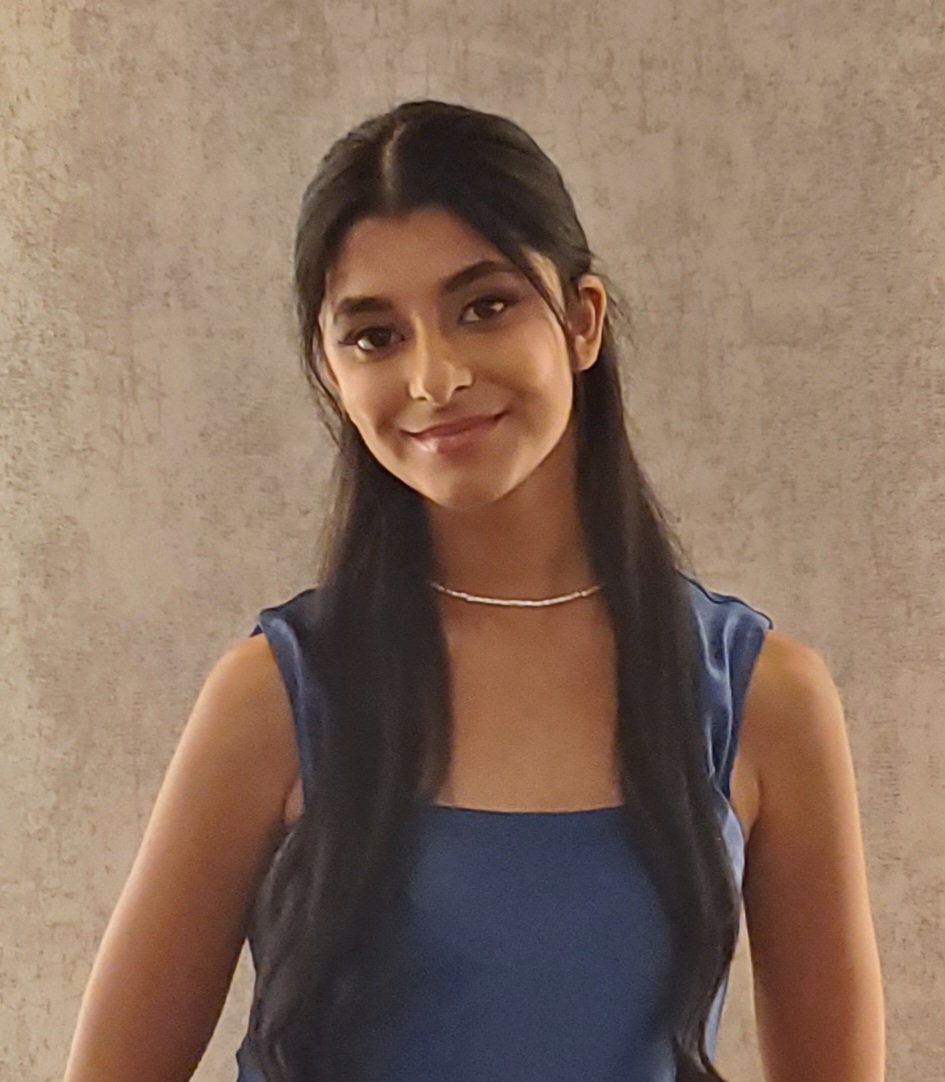 Eishvinder Gill
Co-Managing Editor of Web
Ravishing in Red
It's official everyone: red is making a comeback. If you're finding yourself drawn to the colour more this fall, don't be surprised. Although red is making its way through the fashion mill, it's doing so in shades with maroon and orange undertones, giving this colour an elevated look from the classic red we are used to seeing. The colour is sashaying its way down the runway this fall season as well, where it has been seen in many shows, including Gucci, Tory Burch, and David Koma. This trend is a great opportunity to explore contrast by using statement pieces in red to accentuate a rather darker or neutral outfit. Who knows, you might just find a new shade of red that you will fall absolutely in love with!
Video by Fatema Kaderbhai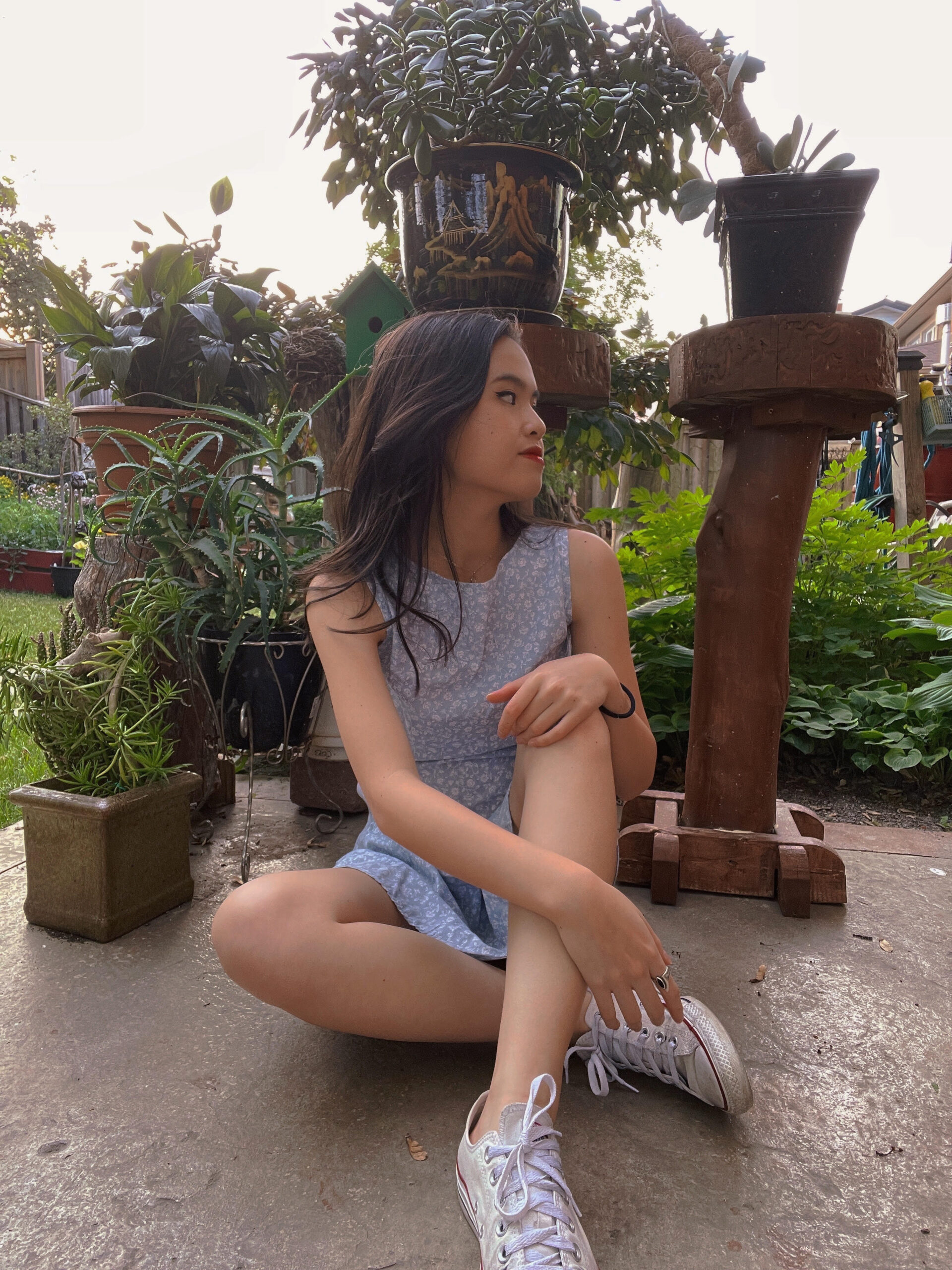 Second-hand knits and crochet
The look of mass-manufactured knits is a thing of the past. Fortunately, this season's trend of one-of-a-kind sweaters and cardigans fall quite nicely within the sustainability movement. From TikTok to Instagram, the style-inclined are ditching their local fast-fashion shops for thrift stores. Handmade crochet and DIY knit jumpers are all the rage this autumn. There are several looks to choose from, including cottage-core, "Gilmore Girls", and dark academia. Of course, bonus points to those who have the talent (and skill) to conjure up their own designs in time for fall. Creatives, I invite you to explore the web for free adorable patterns for crochet and knitting. 
If you're wondering how to style your one-of-a-kind find, try pairing your second-hand or handmade knit with a cute tiered skirt. Layered necklaces, lace-up boots, turtlenecks, and leather jackets should definitely come to mind when you're plowing through your closet for the perfect OOTD (outfit of the day).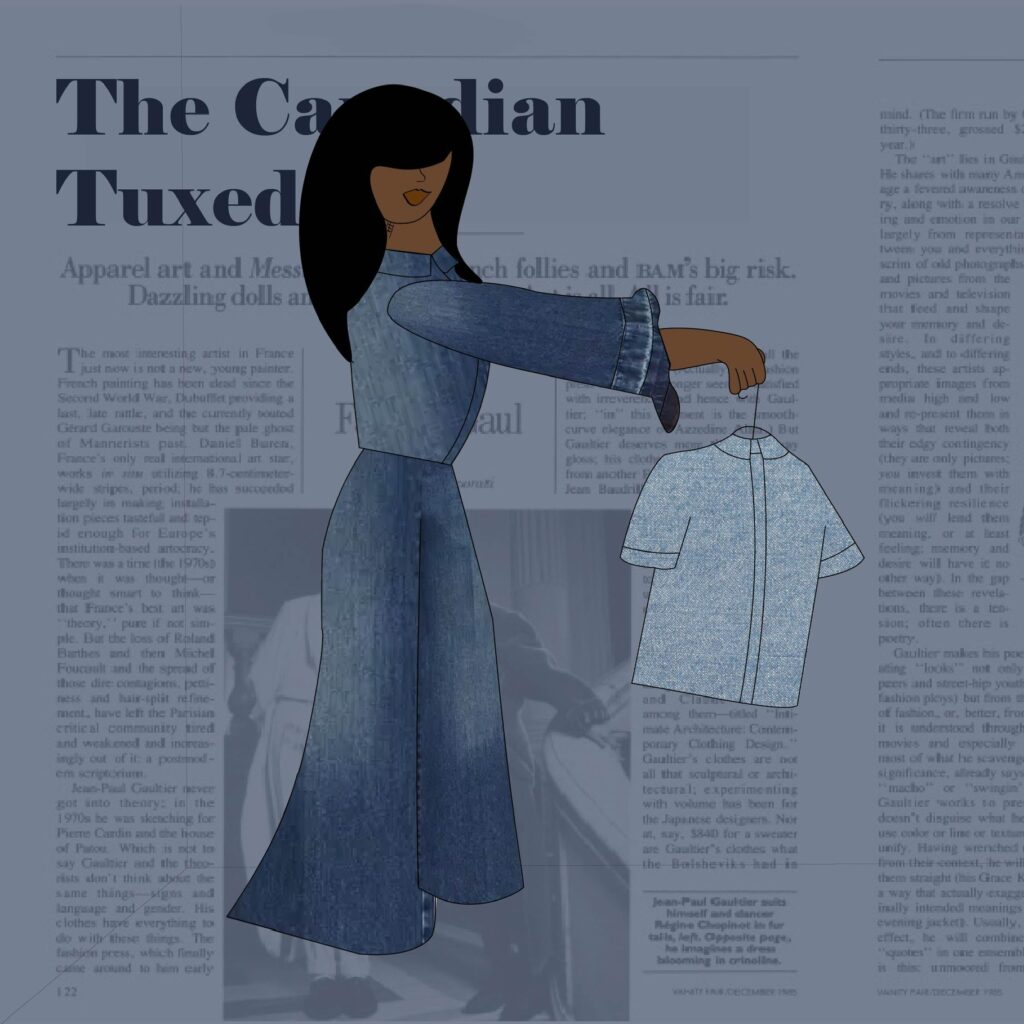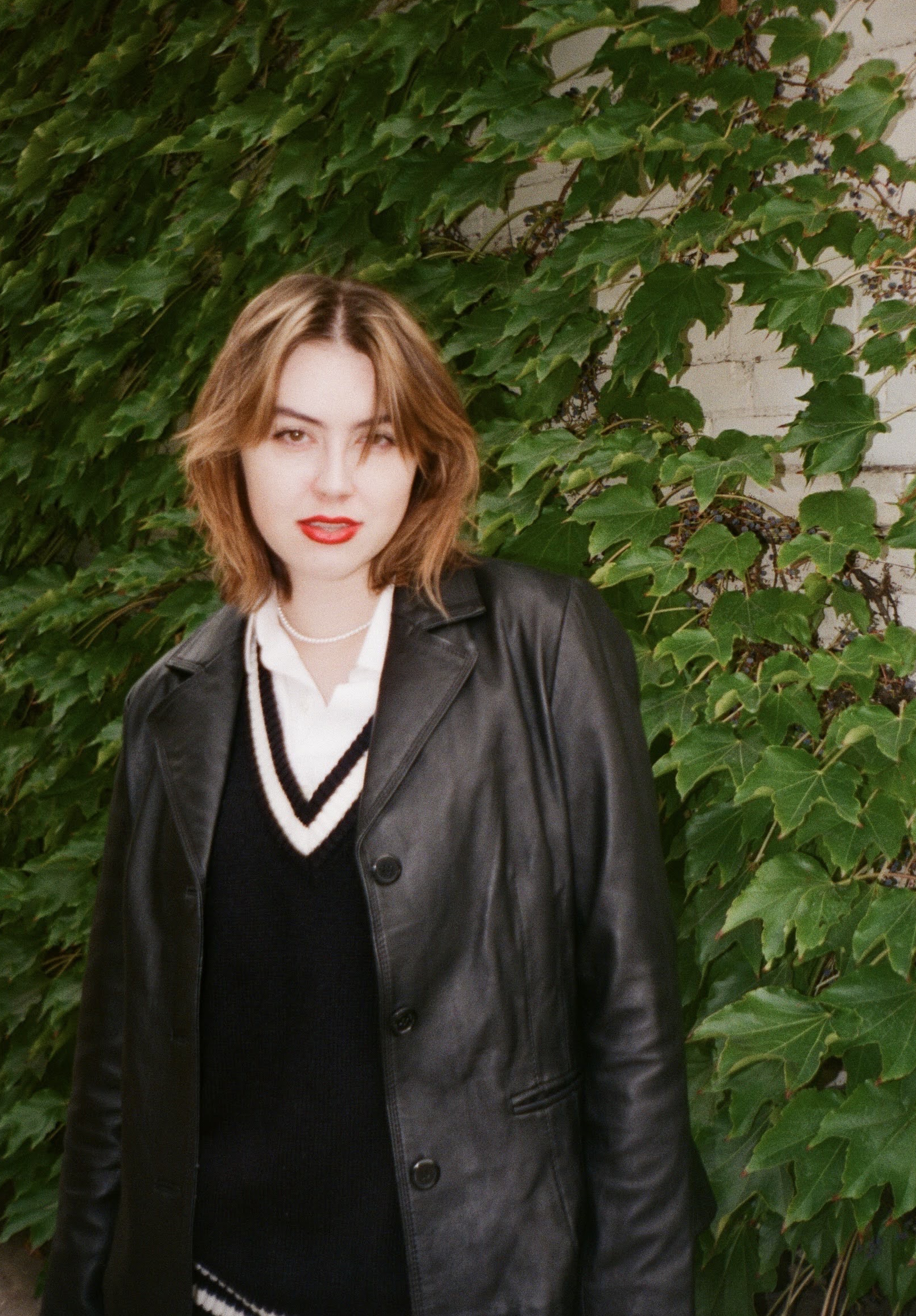 Return of the Canadian Tuxedo
Britney and Justin called; they want their denim back! Whether you love it or hate it, the denim-on-denim "Canadian tuxedo" combines two timeless styles: denim textiles and monochromatic colour. Originally born from Bing Crosby's 1951 look, supermodel Bella Hadid has proven the Canadian tuxedo is back. Hadid frequently sports all-denim streetwear looks with a trendy twist, such as a corset or trench coat. 
Take a trip to your local thrift store to add some unique denim pieces to your wardrobe, and embrace the Canadian tuxedo! One of the most worn items in my closet is an oversized vintage Levi's jacket. Paired with baggy jeans and cowboy boots, I feel like a Hadid sister walking the streets of New York City.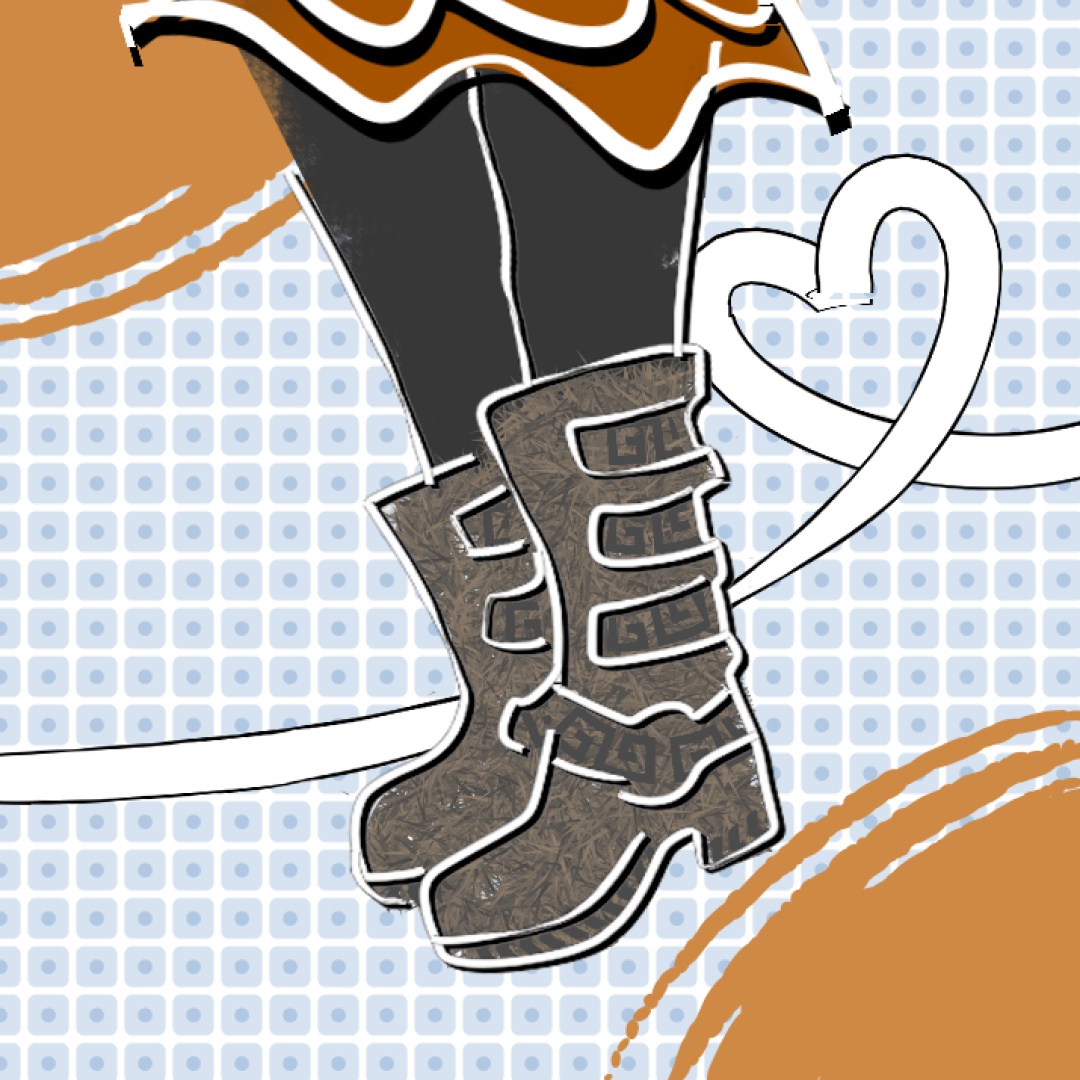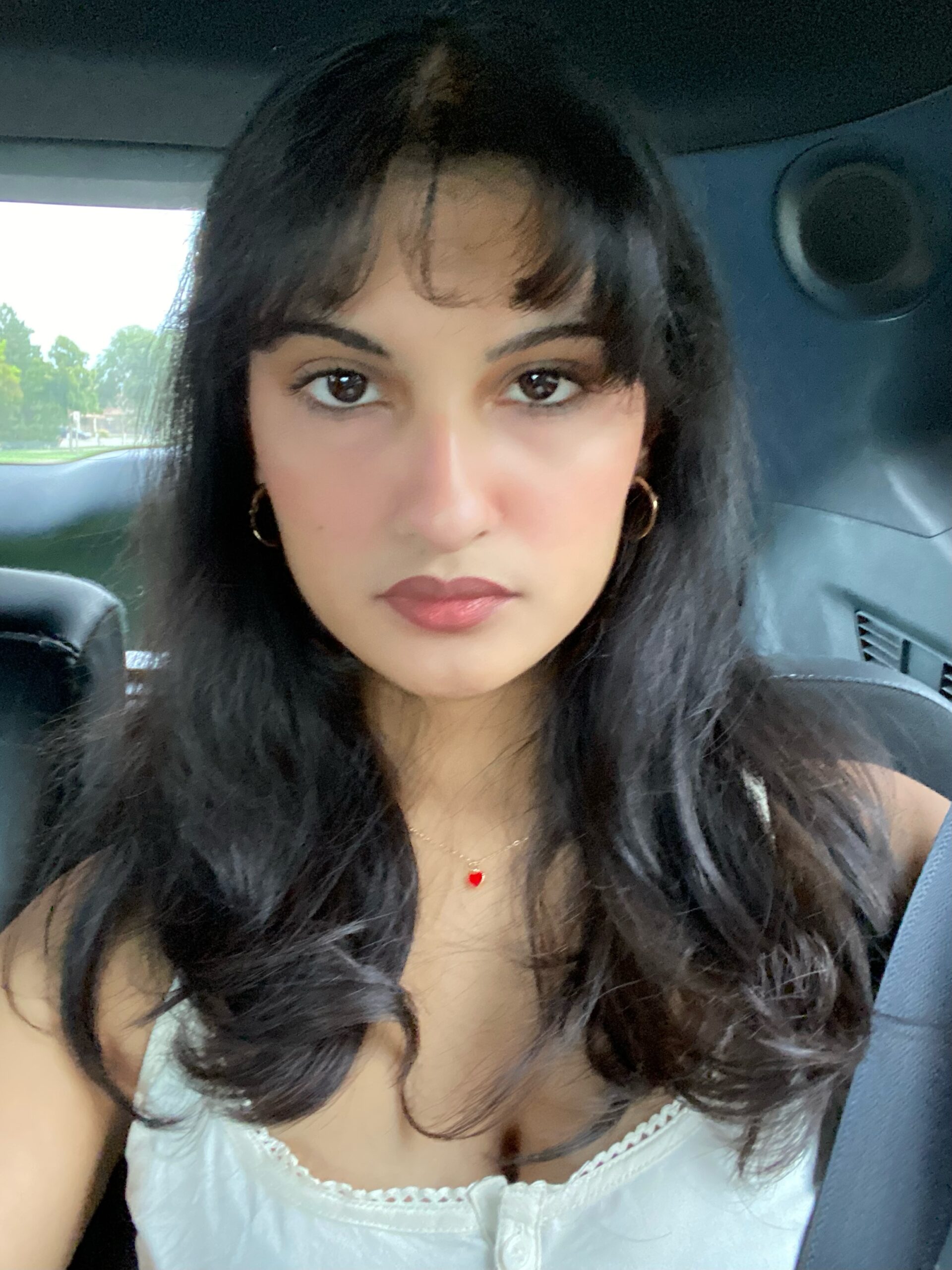 Just Ride- 2023 Biker Boots Takeover
Get ready to channel your inner Lana Del Rey and hit the open road! Biker boots are back. We've been seeing traditionally masculine styles—think worn-in dark leather, boxy silhouettes, and bold hardware—with soft, feminine pieces all year, but this seasonal favourite combines those two worlds like no other. Popularised by the Miu Miu Leather Biker Boots featured in their Fall/Winter 2022 season, they've subverted and juxtaposed the exaggerated coquette aesthetic we've been seeing, styling, and loving lately. These staple boots have given us a refreshing take on the hyper-feminine designs that have been popular all summer, adding a rebellious air of confidence and dominance to the runway. This fall, it's time to add an edgy contrast to the silk ribbons in our hair and, as sung in "Ride" by Lana Del Rey, "live fast, die young, be wild, and have fun."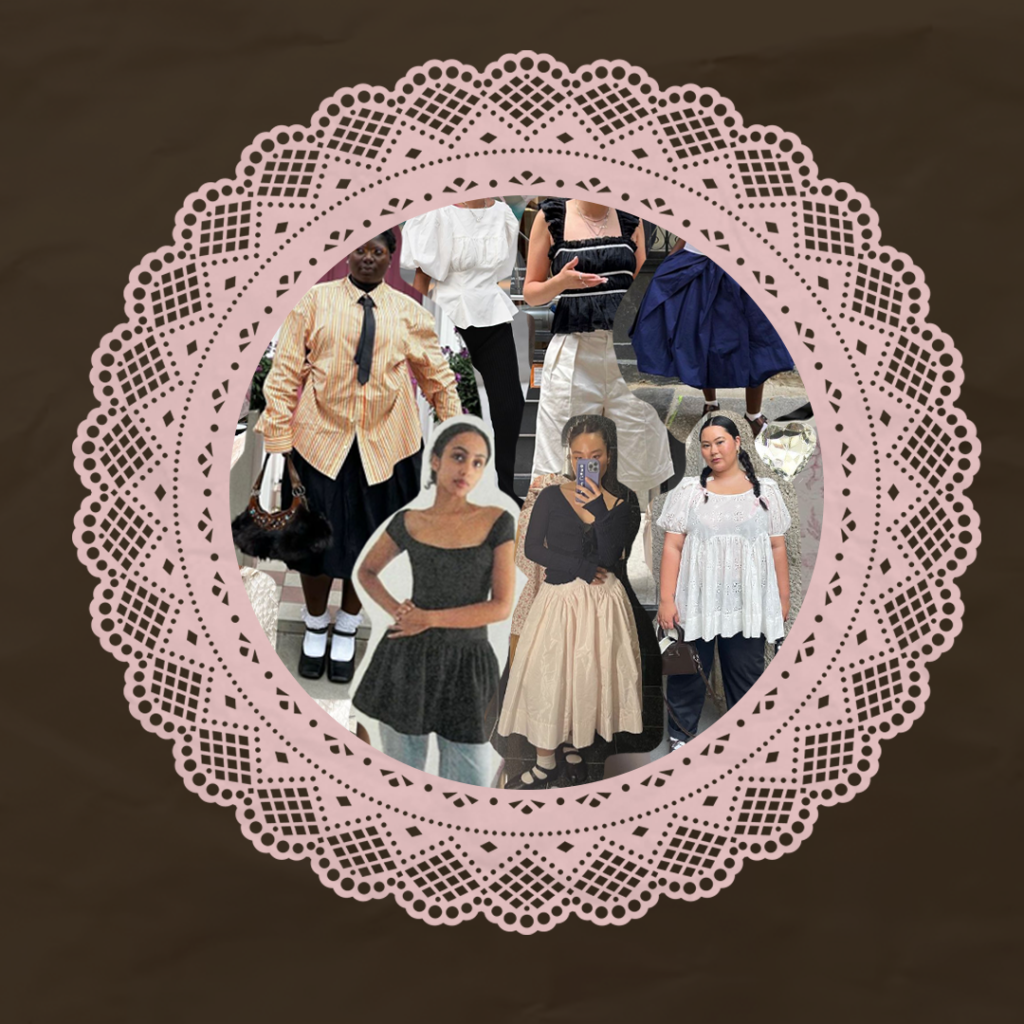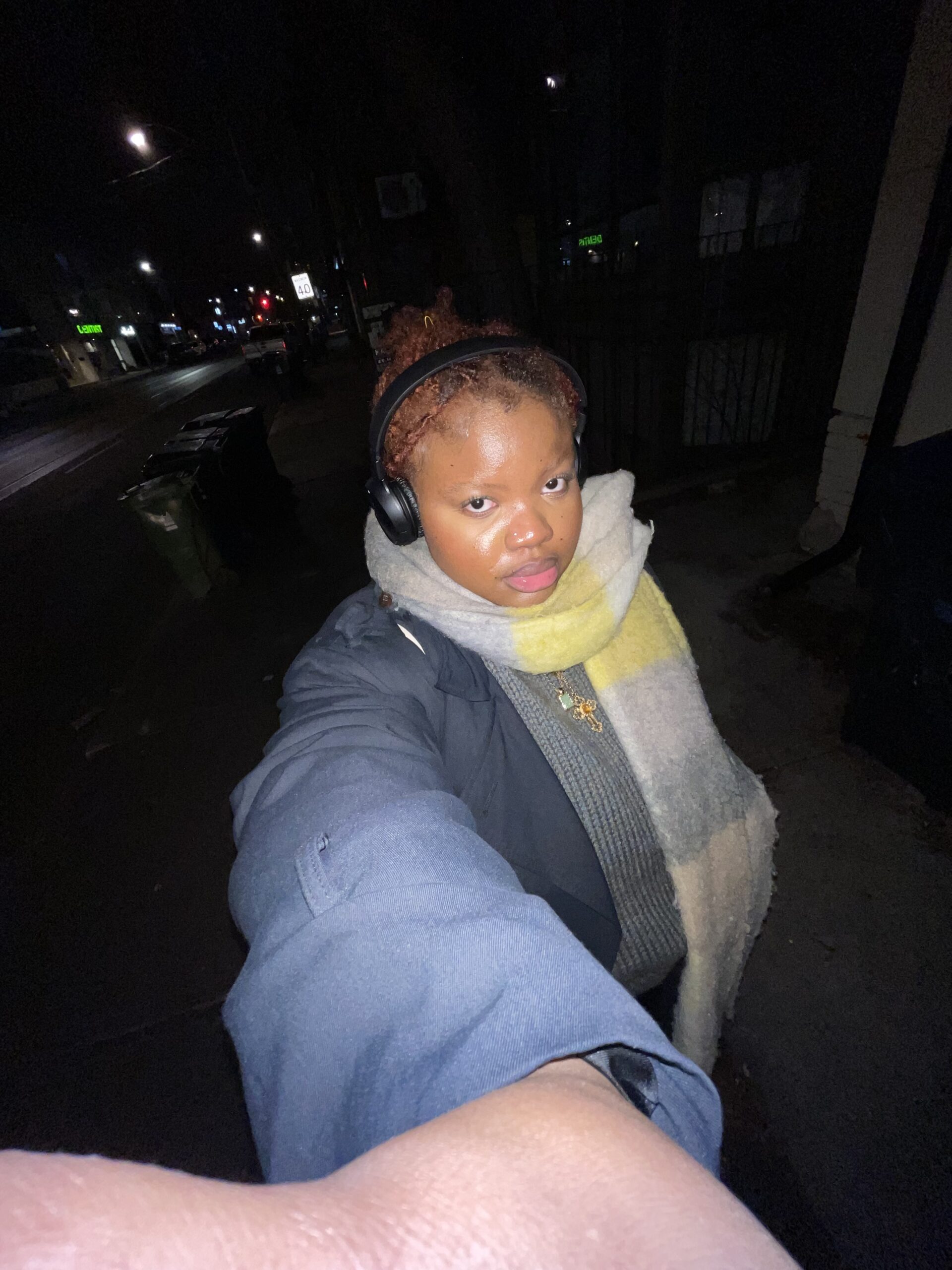 Stecy Helena Franck
Fashion Editor
The Newly Revised Peplum 
Peplum; we all hated this look at some point, but fear not: it is back and better now. The traditional fit and flare look has been newly revised and is now for everyone. Creative and flattering, they are precisely what you need for any fashion moment. The controversial look, with flared fabric gathered at the waist, began its life with a business casual essence in the early 2010s. As a result, Gen Z grew up barring this style from our closet until its current reawakening. The resurgence of peplums first started on the runway, where brands like Cecilie Bahnsen began to showcase various modified looks, followed by stylists and influencers like @sylviemus_ rocking the adapted look. The silhouette is an excellent proportion example with the cinched and accentuated waist. It is a great addition to your closet to incorporate with your basics and make a statement. This reimagined look can be styled in a casual oversized way or even turned into evening wear. The variety that peplum's revival will bring us this fall is never-ending, and I can't wait to see it in dresses, jackets, and shirts.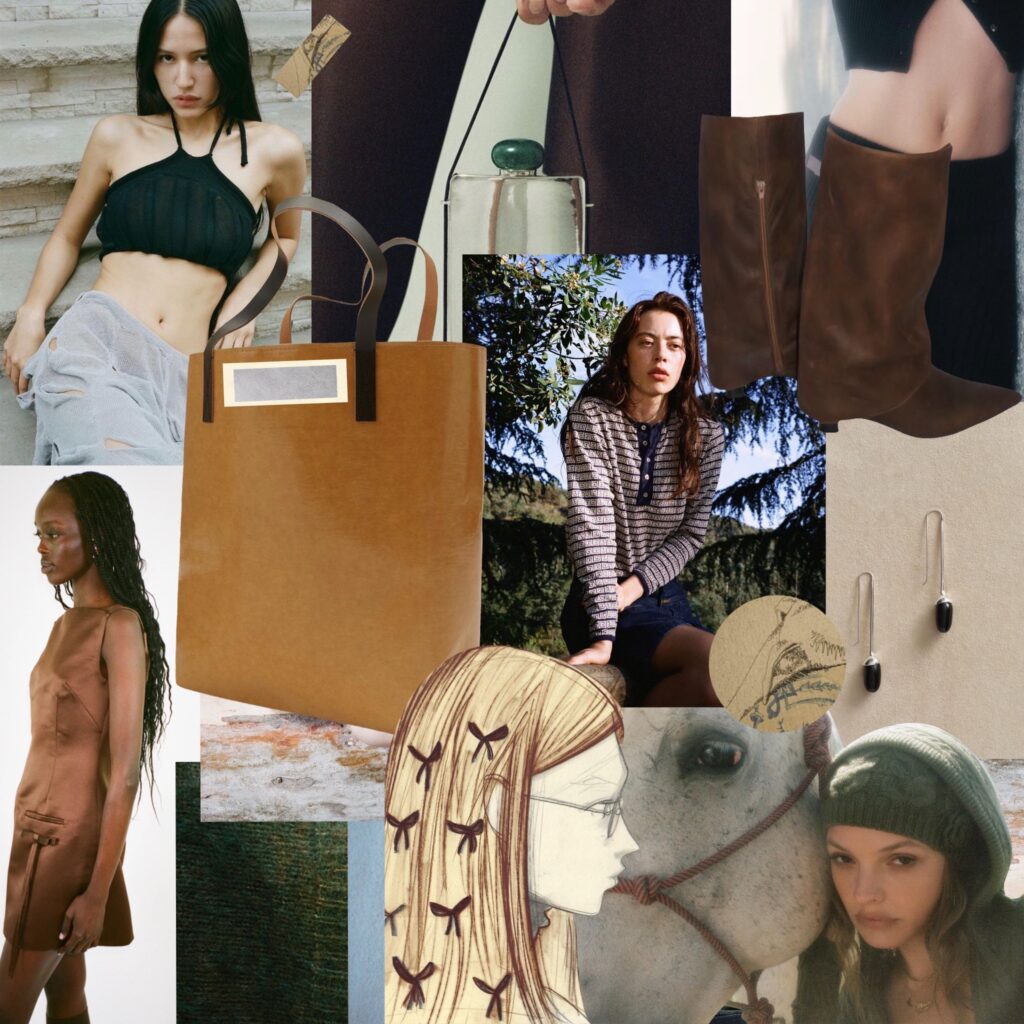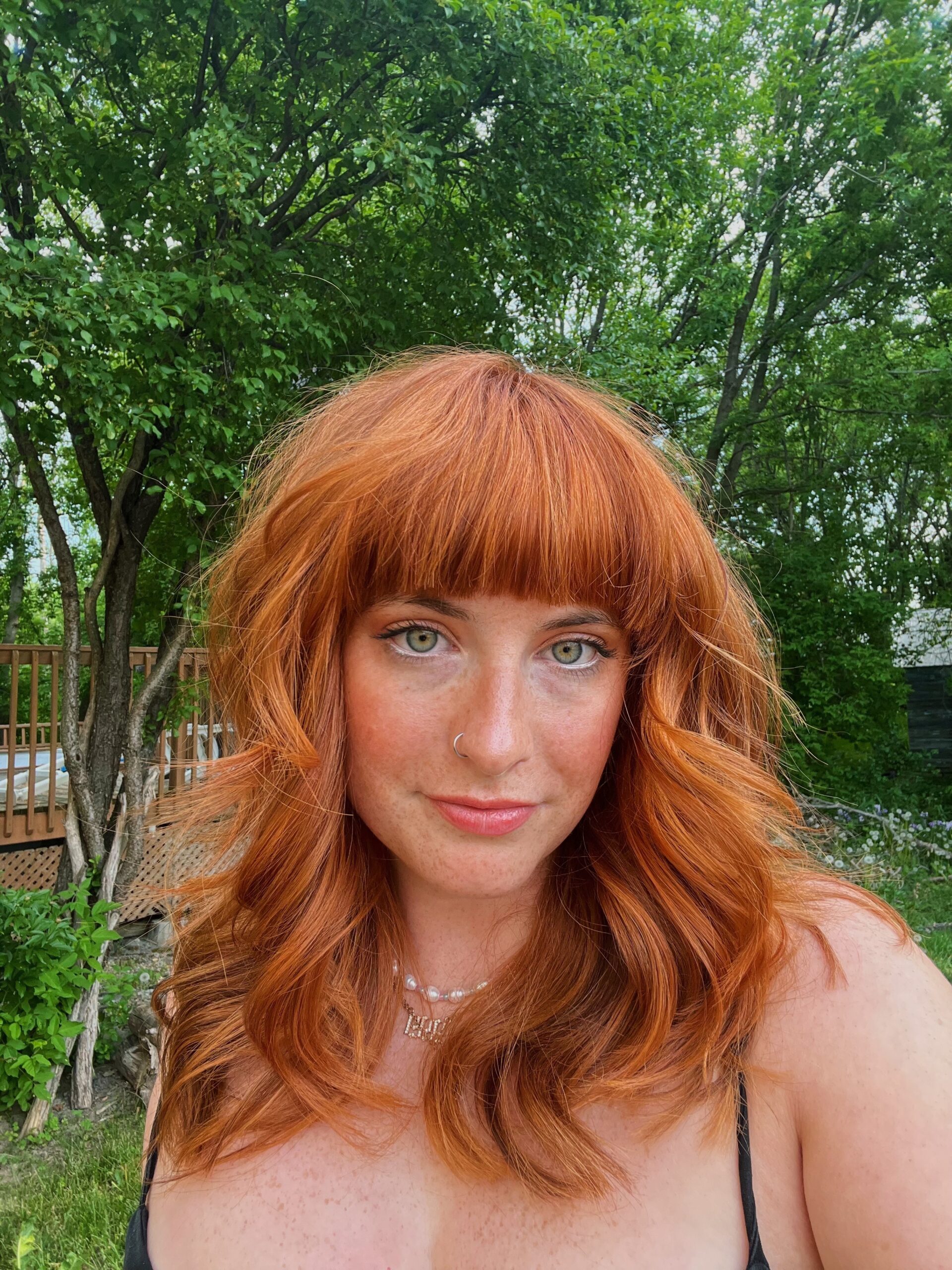 Earth Tones Takeover
With the changing colours of the leaves and those chilly mornings that make rolling out of bed just a little bit harder, comes the inexplicable urge to layer up knits, pull on some chunky boots, and search for anything "pumpkin spice." What better way to dress for this fall season than wearing earth tones (and lots of them)? Forest green, olive, and sage are everywhere. Mocha, walnut, and tan pieces fill my feed, while charcoal, ash, and dove gray hang in every store window. The Pantone Color Institute nodded to this in their exploration of colour at NYFW. Some unusual standouts, Amazon, Martini Olive Green, and Caramel Café Brown were seen in abundance on the runway. 
Earth tones are the new neutral of this fall. They can be paired with almost every color, or rocked on their own. Whether you introduce them into your wardrobe as knits, outerwear, or simply through accessory pieces, I encourage you to embrace these down-to-earth tones this season.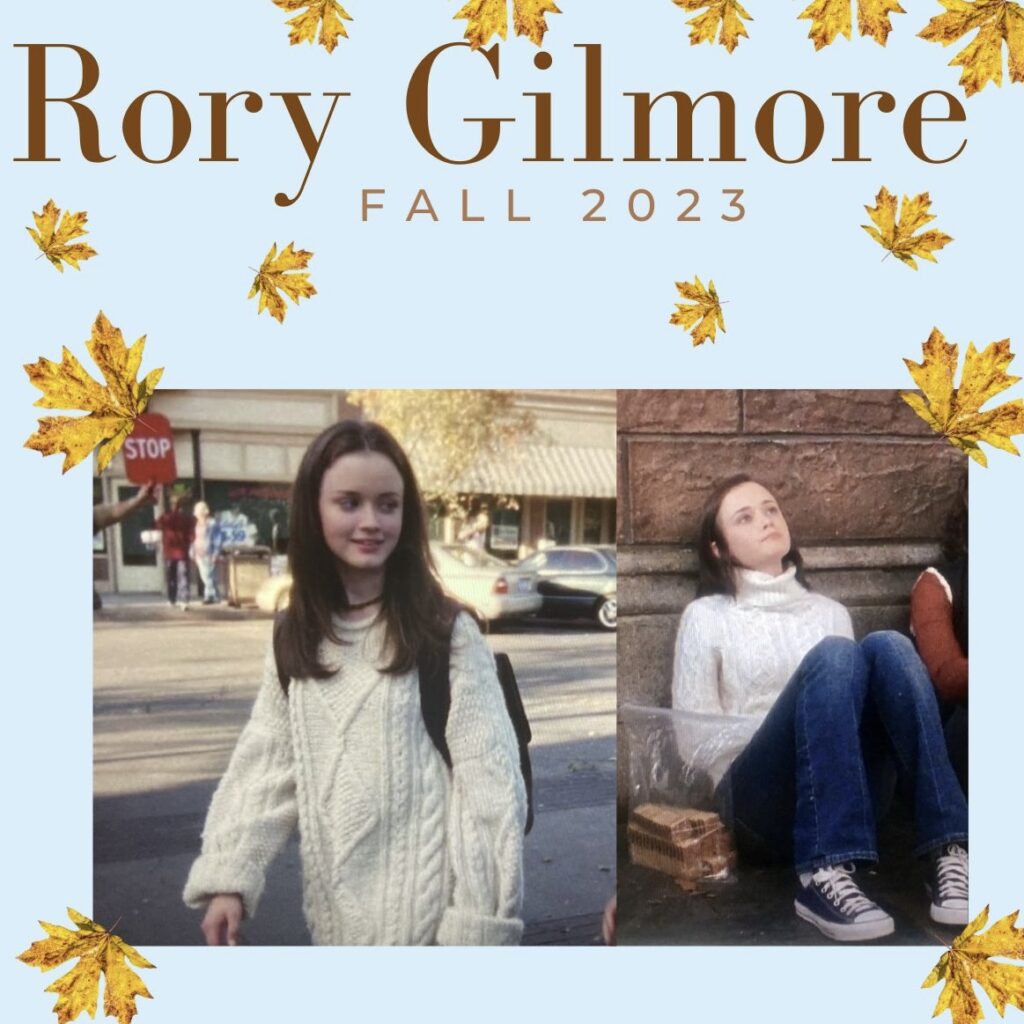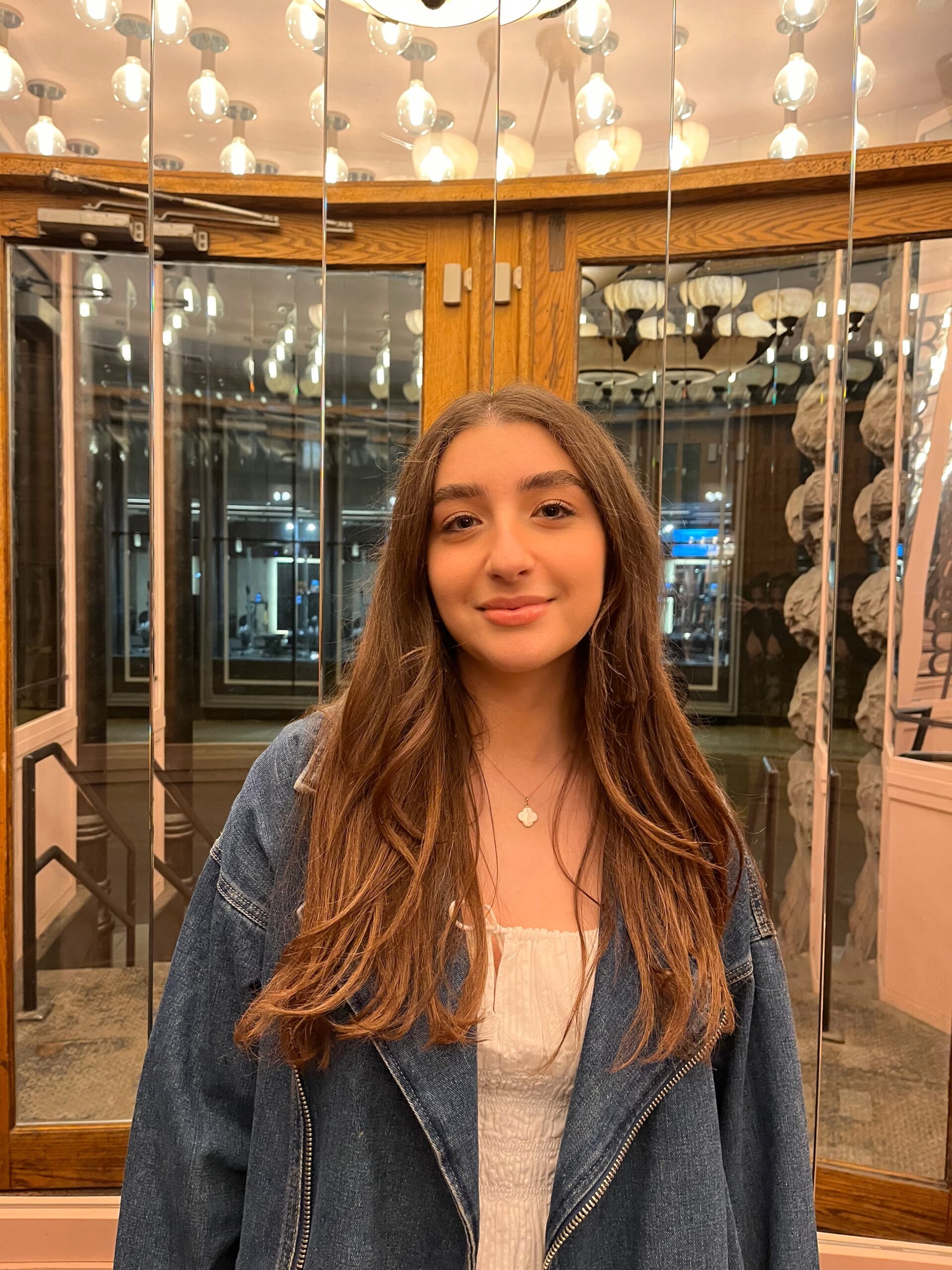 Roshanne Niamir
Style Editor
The Rory Gilmore Sweater
Autumn fashion is finally here, and it is ready to showcase one of its biggest perks: cable-knit sweaters. Famously worn on our beloved Rory Gilmore during her strolls through Stars Hollow. 
Gilmore Girls fans are still in awe of this beautiful cream-coloured sweater, perfect for throwing on to keep warm while studying or walking on campus. Paired with flared leggings and sneakers, or something more elevated like straight-leg jeans and black leather boots, you really can't go wrong with this classic. You can find sweaters like Rory's ranging from the Aritzia Peggy sweater, to something more unique from your local thrift store. Take this as a sign to live out your Rory Gilmore fangirl fantasy.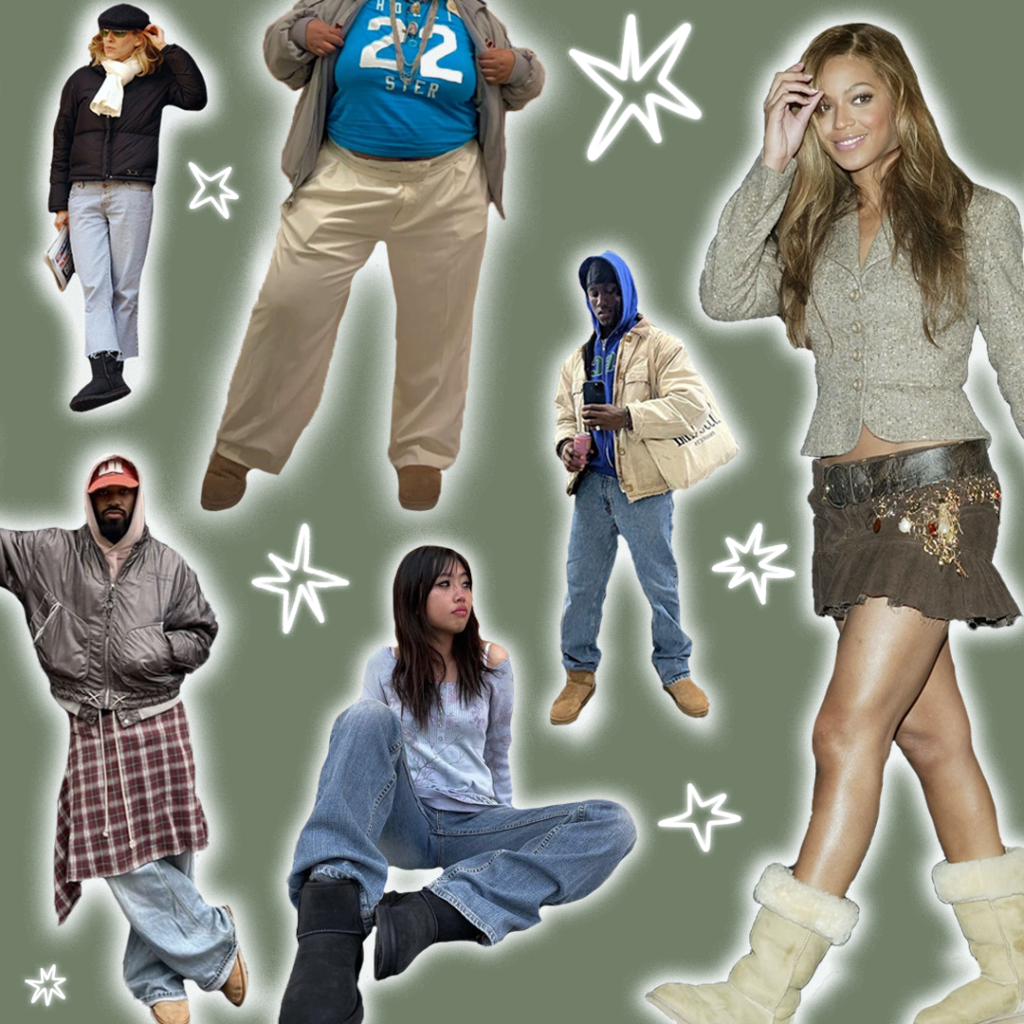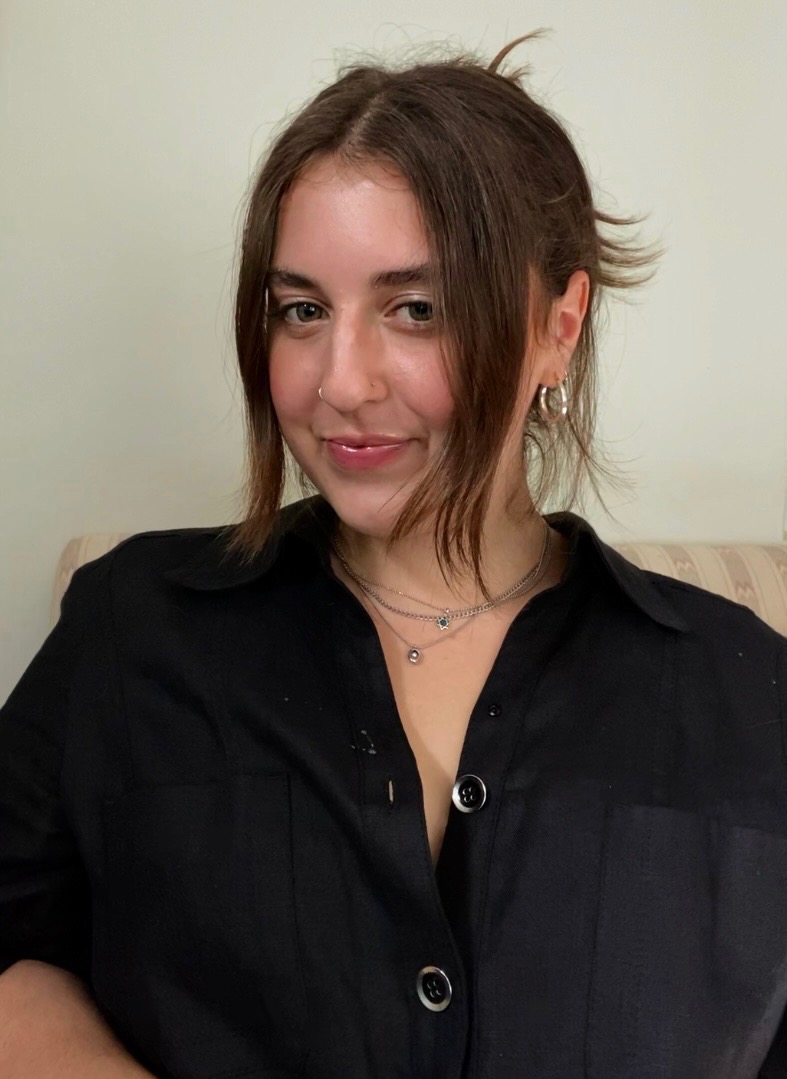 The Return of UGG
The rise of UGGs is an ever-growing fashion trend this fall. Why has this notorious sheepskin frenzy returned? Has Jeremy Scott's creative direction and Lil Yachty's influence working with the company put UGG back on the map? What started off as a lounge shoe to take you from surfboard to pizza parlor, has now turned into an accessible boot for everyone, everywhere, and at any time. Post COVID-19 pandemic, many have adapted their style to embrace comfort even when returning to the office. Wearing a fresh pair of UGGs now is seen as a status symbol and appropriate to wear with a nice pair of trousers and your dad's old blazer. 
Scott has brought the shoes back on the map with the use of vibrant colours, bringing an element of cool to the brand's image. Yachty, a famous American rapper, has changed the face of UGG after modeling for their campaign. Prior to the 2017 UGG x Jeremy Scott collaboration, most models shown in UGG's advertisements were white, thin bodies. UGG now features a wide variety of individuals in their campaigns, thanks to Scott and Yachty who have backgrounds of pushing boundaries and having fun. UGG has shown plenty of improvement both in taste and a new brand approach. Yay UGG! We love you.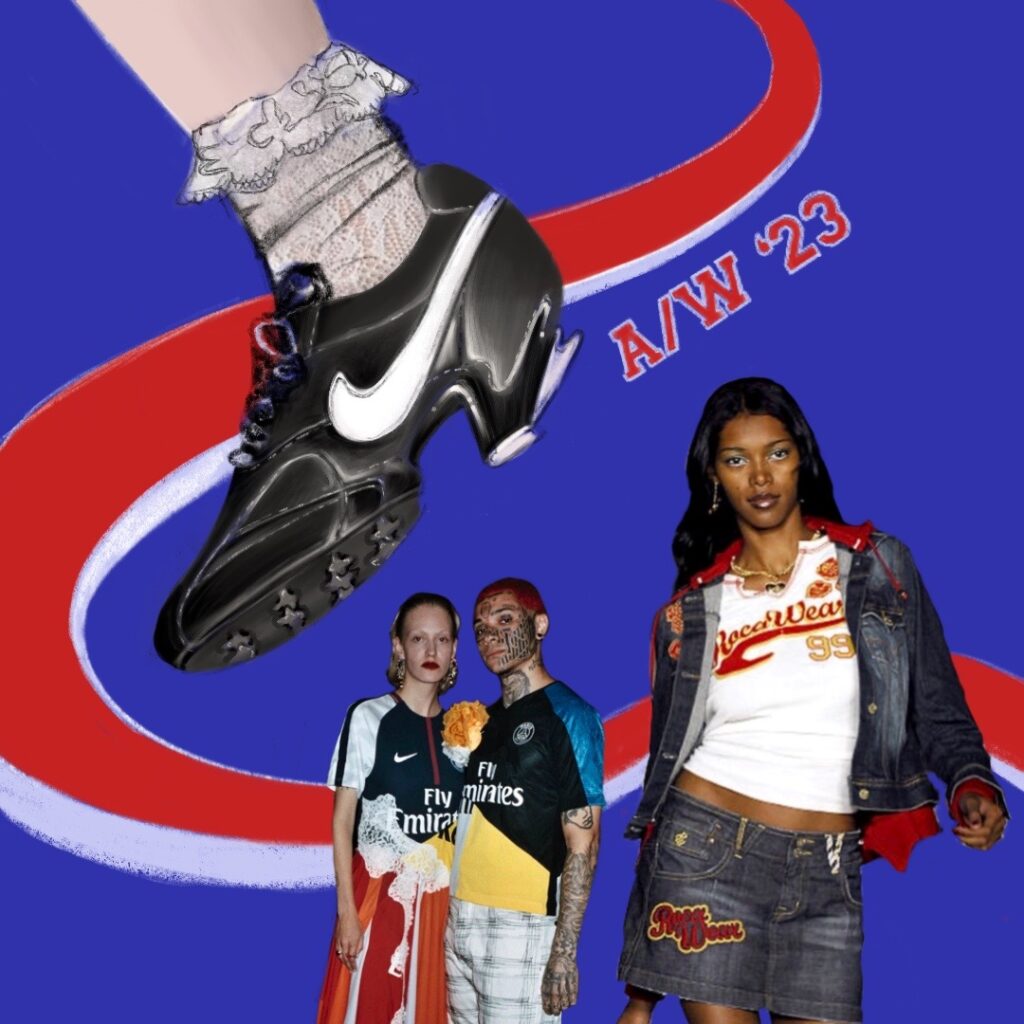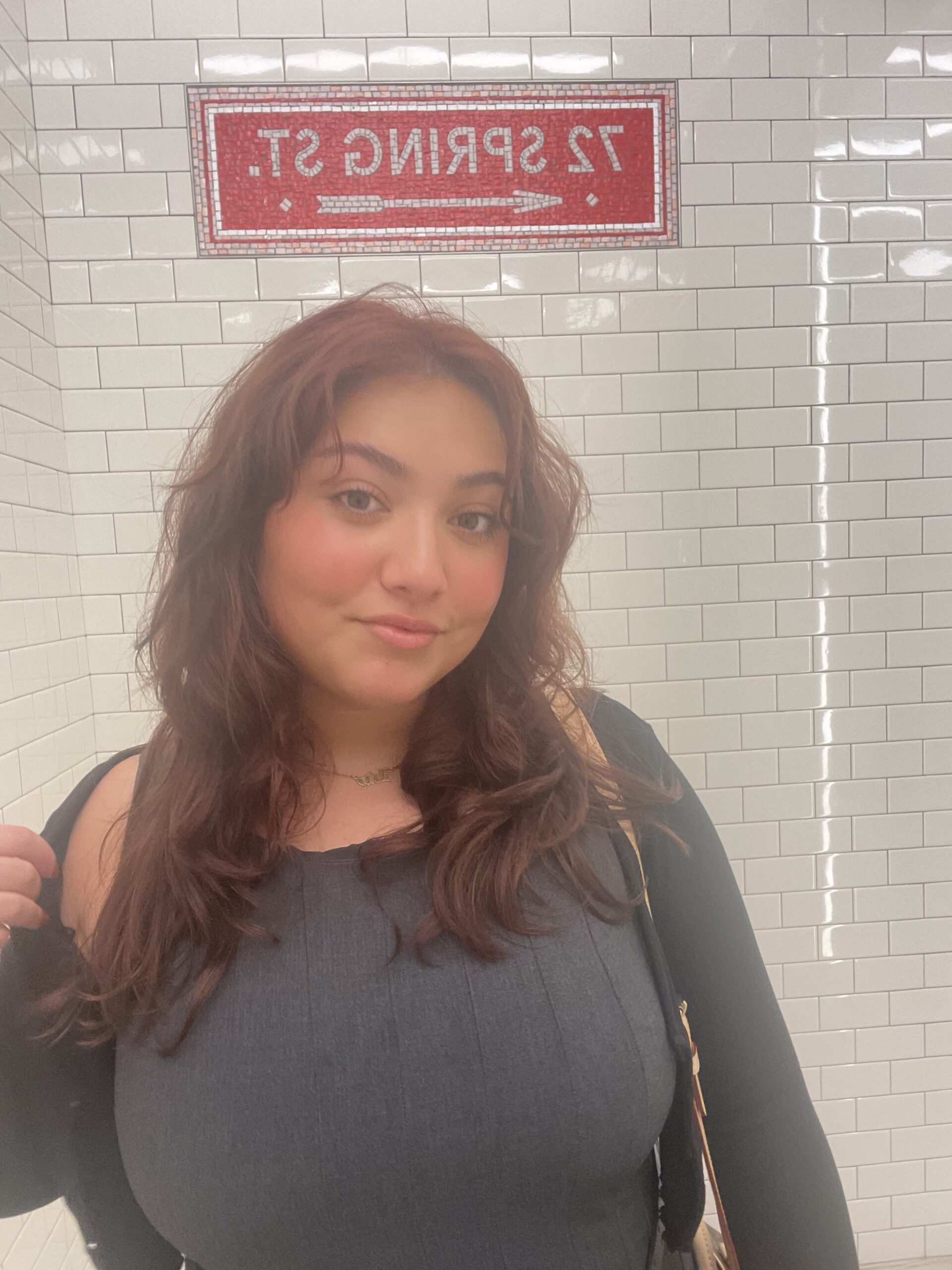 Isabella Deiulis
Podcast Director
Fashion on the Cover of Varsity Fair
As a born and raised Toronto girl, my appreciation for our admirable Raptors and venerated Maple Leafs is minimal compared to the average Canadian. While I've never worn a piece of sports merchandise to an actual game, jerseys have still become a coveted item within my wardrobe. My cultivation of baggy sweatshirts aside, something draws me and my Pinterest board to styling this ivy league, streetwear, and coquette blend of varsity clothing.
In terms of sports apparel for some, it has nothing to do with the team. We can remove the emphasis of this attire being limited to solely sports phenomena and have been able to see them within high fashion. The emergence of this particular sportswear look, which is quite literally linked to the term uniform, can now become individualized and fun. With Aritzia and Brandy Melville already participating in the trend, we can definitely see this in many fall closets this year!