GRAPHIC DESIGNER: Imani Edwards
COPY EDITOR: Youdon Tenzin, Eishvinder Gill
Fashion has always been rooted in queer culture. The ballroom, Club Kids, and drag scenes were established by queer BIPOC facing adversity during the 20th century. Without these scenes influencing fashion designers, contemporary fashion trends and concepts would not exist today.
RuPaul's Drag Race has become the world's latest obsession. One of the earliest reality shows centred around drag queens, it has been praised for its groundbreaking representation. The show launched the careers of many drag queens, whose personalities and fashion looks are unforgettable. Here are five RuPaul's Drag Race winners who truly are fashion icons in their own right.
Violet Chachki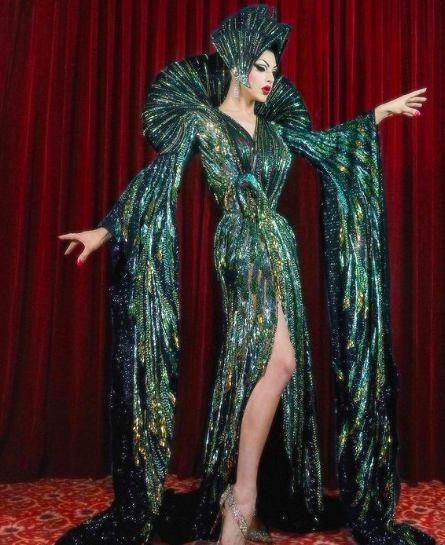 The winner of season seven, Violet Chachki is truly a force to be reckoned with. Dazzling the judges with her corseting and extensive knowledge of fashion, she is the definition of a "fashion queen." Since winning the show, the superstar has attended high-fashion events like the 2019 Met Gala in Moschino glamour and appeared in a Prada FW '18 campaign. Vogue even named her the "Queen of Couture."
Aquaria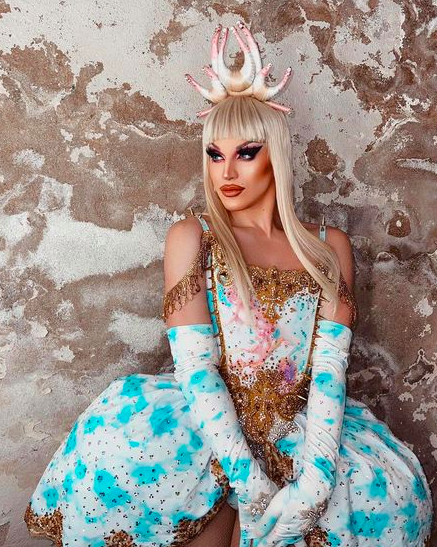 One of the youngest U.S. Drag Race winners, this New York City queen became an inspiration to many young fans watching the show. Her drag name stems from her zodiac sign, Aquarius, and the original and creative qualities of her sign are evident in her fashion choices. Donning looks that explored a multitude of aesthetics, she knew how to take every runway theme and make it her own. Nowadays, you can see her turning it out on social media and red carpets.
Jaida Essence Hall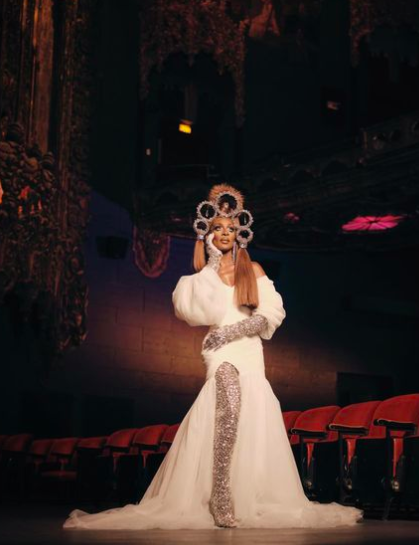 Speaking of Jaida Essence Hall, she's here! Coming into Season 12, she made it clear she was a pageant queen ready to dominate and soon proved her versatility in the challenges and runways. Some highlights include her final "Ball Ball" look, "The Color Purple " runway, and her spectacular finale garment. Did I mention that she constructed all those looks I just listed? Jaida's style perfectly encapsulates her essence as a winner: refined and regal.
Symone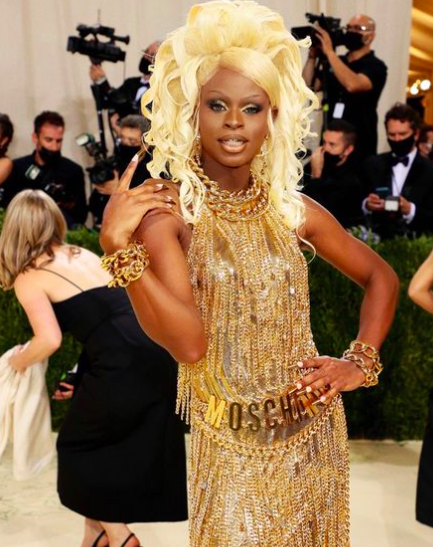 Everyone watching and RuPaul herself knew that the self-proclaimed "Ebony Enchantress" was a star in the making. Winning four main challenges, Symone made her way to becoming Season 13's beloved winner. She embraced and empowered Black American culture with her runway looks, that Black Lives Matter-inspired look especially making a powerful statement on the main stage. After winning, she appeared in a Moschino campaign and showed up at the 2021 Met Gala in a look created by the aforementioned brand.
Shea Coulee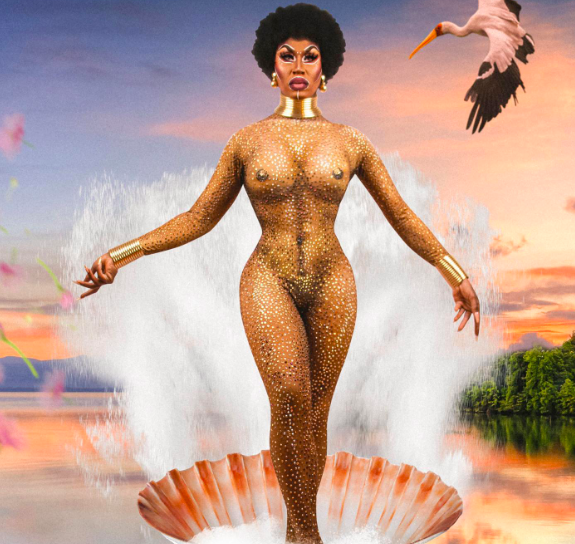 Shea Coulee instantly became a fan favourite the moment she walked into season nine with her iconic entrance line and look. Even though she didn't win that season, it was All Stars 5 where Shea finally got to show her full potential as a fashionista and claimed her place in the Drag Race Hall of Fame. She soon after got the coveted gig of walking the Savage X Fenty Show Vol. 2 runway in Oct. 2020, alongside Gigi Goode and Jaida Essence Hall.