Its officially fall and a new season means new fashion. It's the time of year for cozy sweaters and layering for the chillier weather. StyleCircle's Editorial Team shares their favourite fall trends, highlighting trend resurgence and new ways to style items.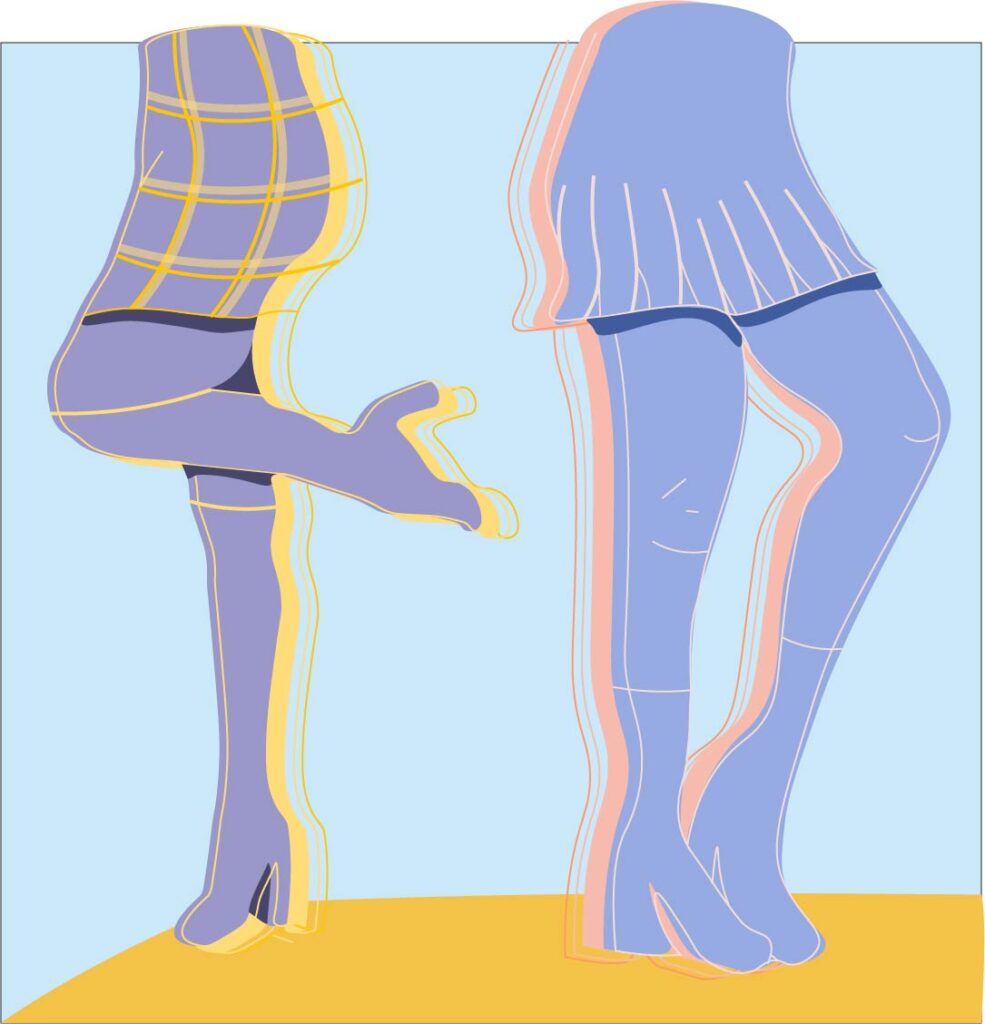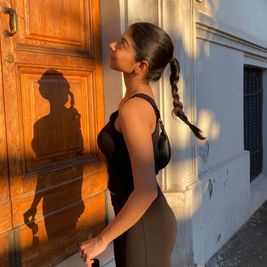 Samira Balsara (she/her)
Managing Editor (Web)
Falling for Mini Skirts and Tall Boots 
A mini skirt is functional and fashionable all year round. Perfect for the hot summer days, practical with a pair of tights in the winter and an effortless transitional piece for fall, styled with a pair of tall boots. Mini skirts and tall boots are a wardrobe staple that always reemerge at the start of the season. This trend dates back decades with celebrities in the 90s like Pamela Anderson, Kate Moss, and Mariah Carey styling the two clothing items together. Even Rachel Green from the hit show Friends had a few mini skirt looks styled with a pair of black under the knee boots. And now celebrities like Bella Hadid, Dua Lipa, and Kendall Jenner have been seen sporting this trend at events and in the streets. It's extremely versatile. Different materials of boots and skirts can be used to reinvent the look. A pair of cowboy boots (also very "in" this year) would elevate this style even more. The trend is also easy to style for different occasions. To make it more work appropriate, pair it with a slightly longer skirt or even a matching tweed suit set. To dress it up for a night out, add some leather or metallic colours. My favourite way to style this look is with a black mini skirt, brown or black under the knee boots and an oversized sweater.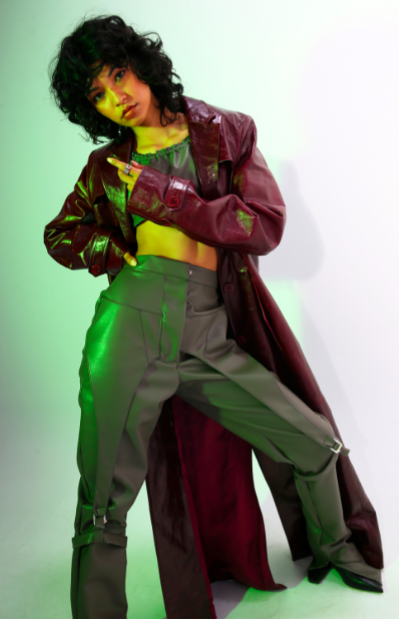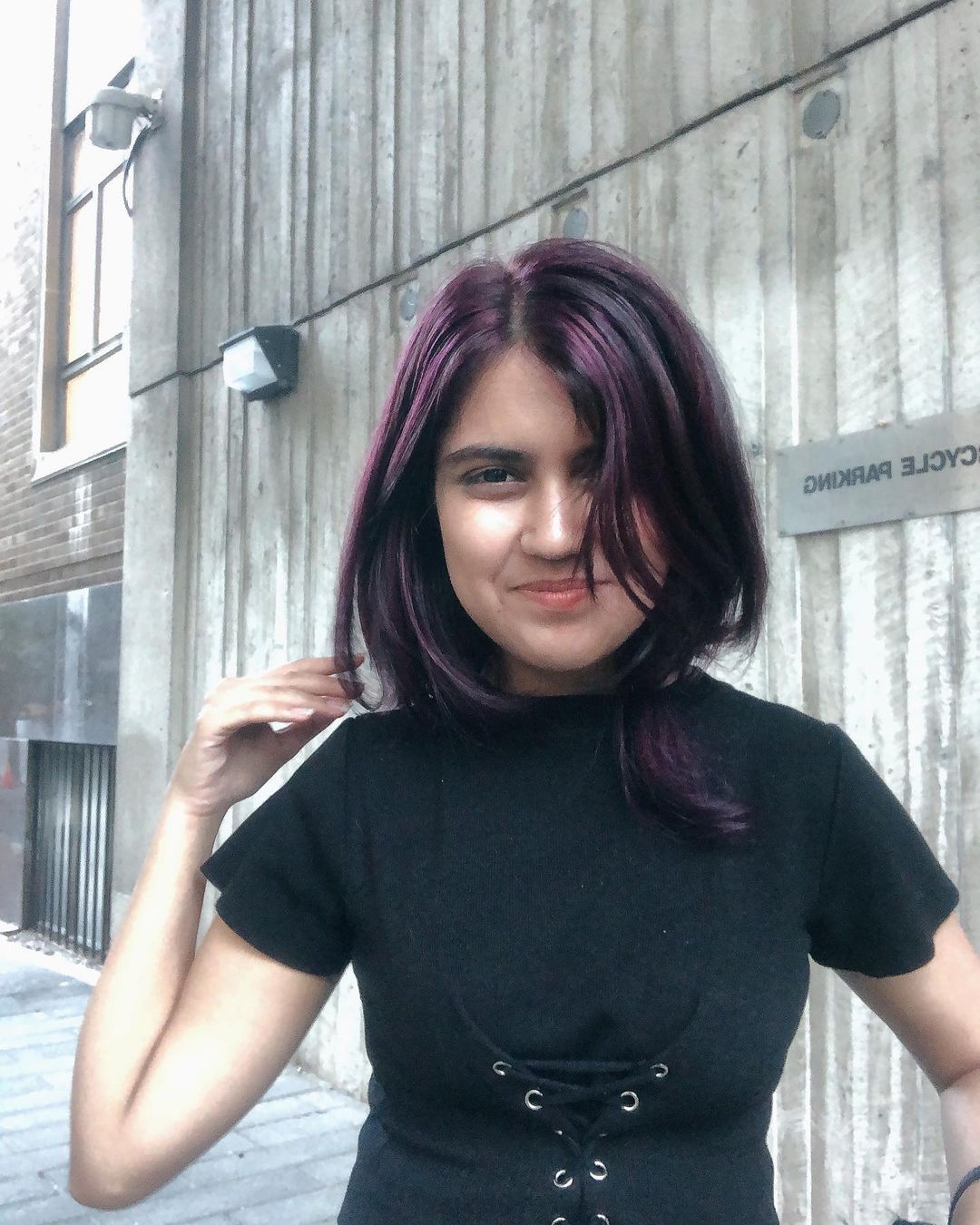 simren Jaswani (She/her)
Writer
Leather and autumn– the two words work in a well-established rhythm now, after years of leather being a staple in fall fashion. It's always worked as outerwear, whether it's a fierce biker jacket, classic coat, or chic blazer. My favourite way to style leather, preferably faux, is to make it a statement. Although not always practical, statement leather is extremely exciting and fun to style. I love twisting up a classic like trench coats or blazers with some colour. Working with oversized silhouettes or switching classic non-leather pieces like midis, dainty vests, and tank tops to chic leather pieces is also a great option. Looking at the runway, I'd adore leather dresses paired with rococo-style accessories, or the juxtaposition of a deconstructed oversized jacket with a youthful top layered underneath, like at Simone Rocha's Fall/Winter 2022 Collection. Reds, deep blues, turquoise, and olive green are my favourites for a statement piece—and black, tan, and beige are classics I'll always love. 
Leather is extremely versatile, and more than that, it's fun to style, which definitely puts statement leather in my list of top trends of the year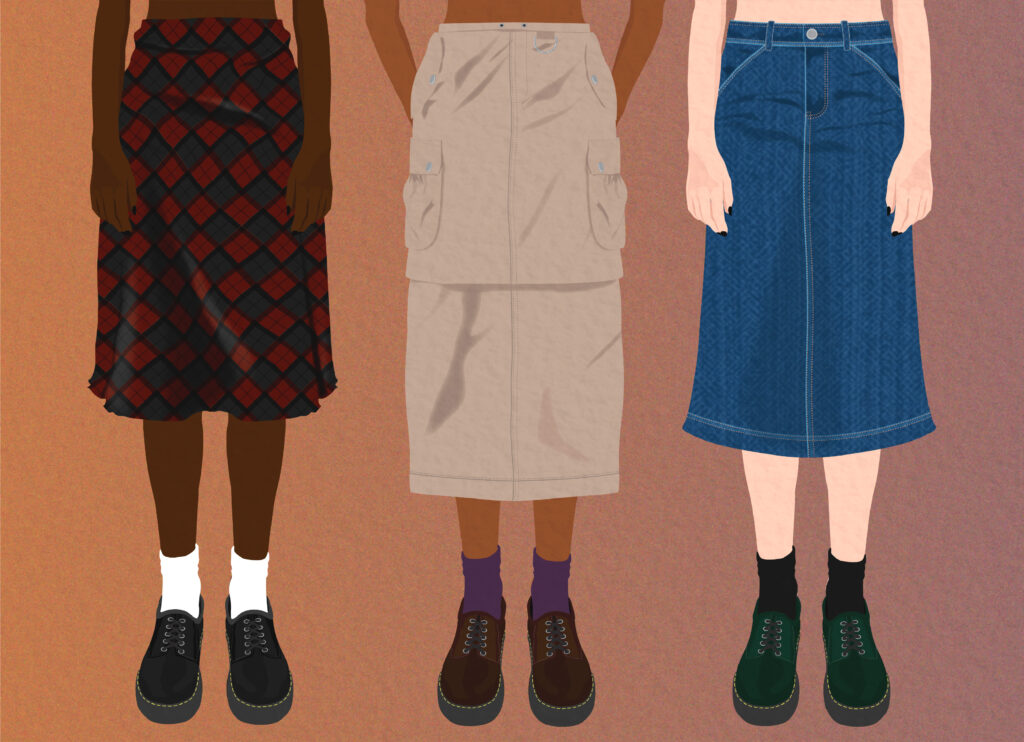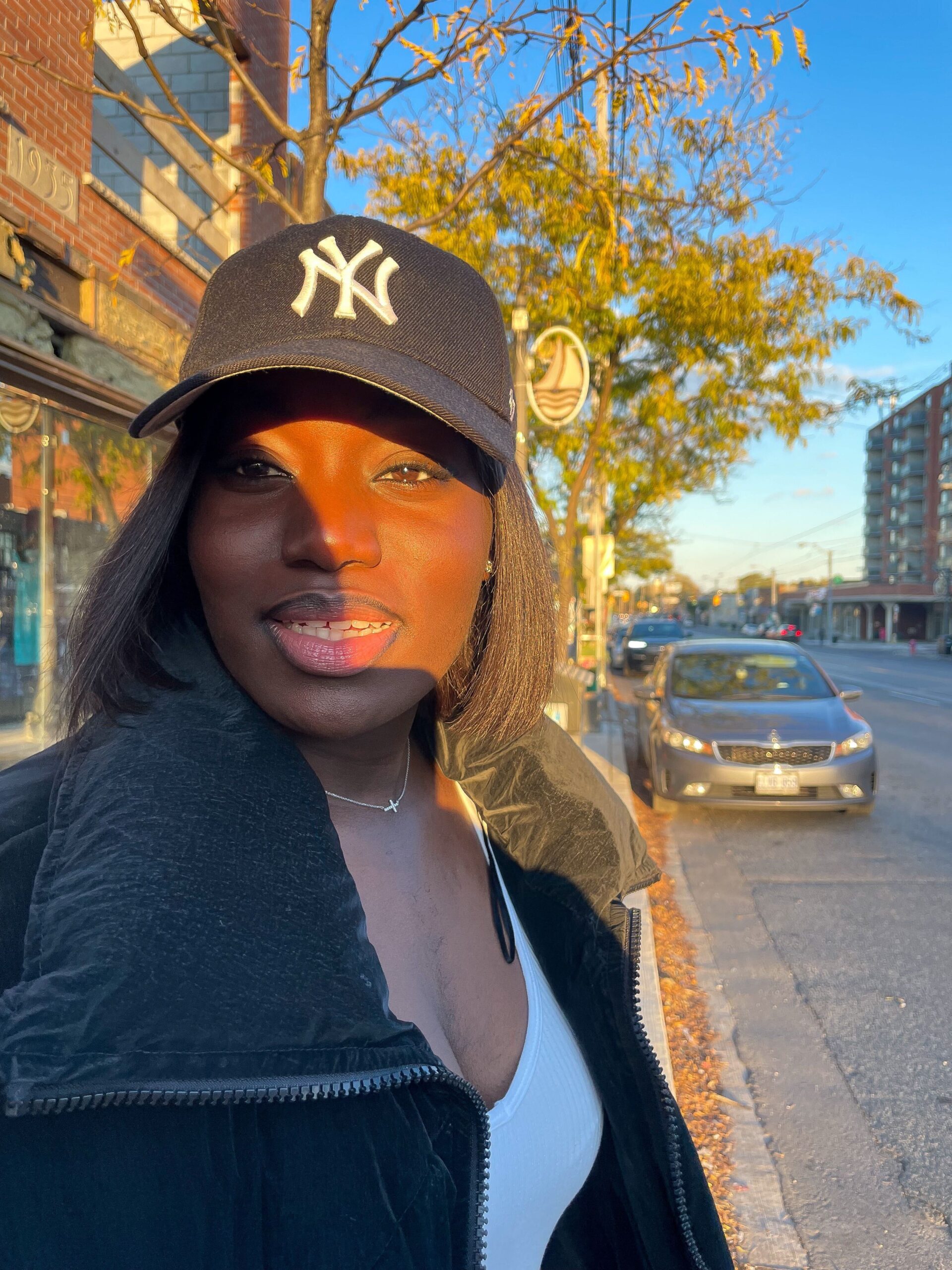 TOMI SEGUN-ADEBOWALE
Fashion Editor
This in-between-length skirt has made yet another comeback after its flop era in the 70s. The resistance to the style in the 70s was not much about the designs or length, but the firmness of the sale which was rather regressive as people had started to resist the control of the society over how they can or cannot dress and what was considered 'moral'. The midi skirt's popularity has increased drastically within the last decade because of the more experimental re-incarnation of it, allowing room for more creative styling and expressions. On the runway, we see bold denim versions in the Diesel Spring 2023 and leather versions from Bottega Veneta's Fall 2022 collection, Asymmetric and mixed fabric variations from Ukrainian designer; Masha Popova. Cargos, silks, knits…the options are certainly  overwhelming. Influencers from all backgrounds have sported this trend and have shown just how versatile and fashionable they can be. Bella Hadid is a prime example, as she has served us looks back to back —showing us multiple variations of the midi skirt.
Some of my personal favourite looks are Amanda(@londongirlinnyc) in Christopher John Rogers, Melissa(@melissaswardrobe) in Paco Robanne, and Lisa Folawiyo(@lisafolawiyo) in Marni. I would personally style my midi skirts with heeled boots or a pair of sneakers for the Fall season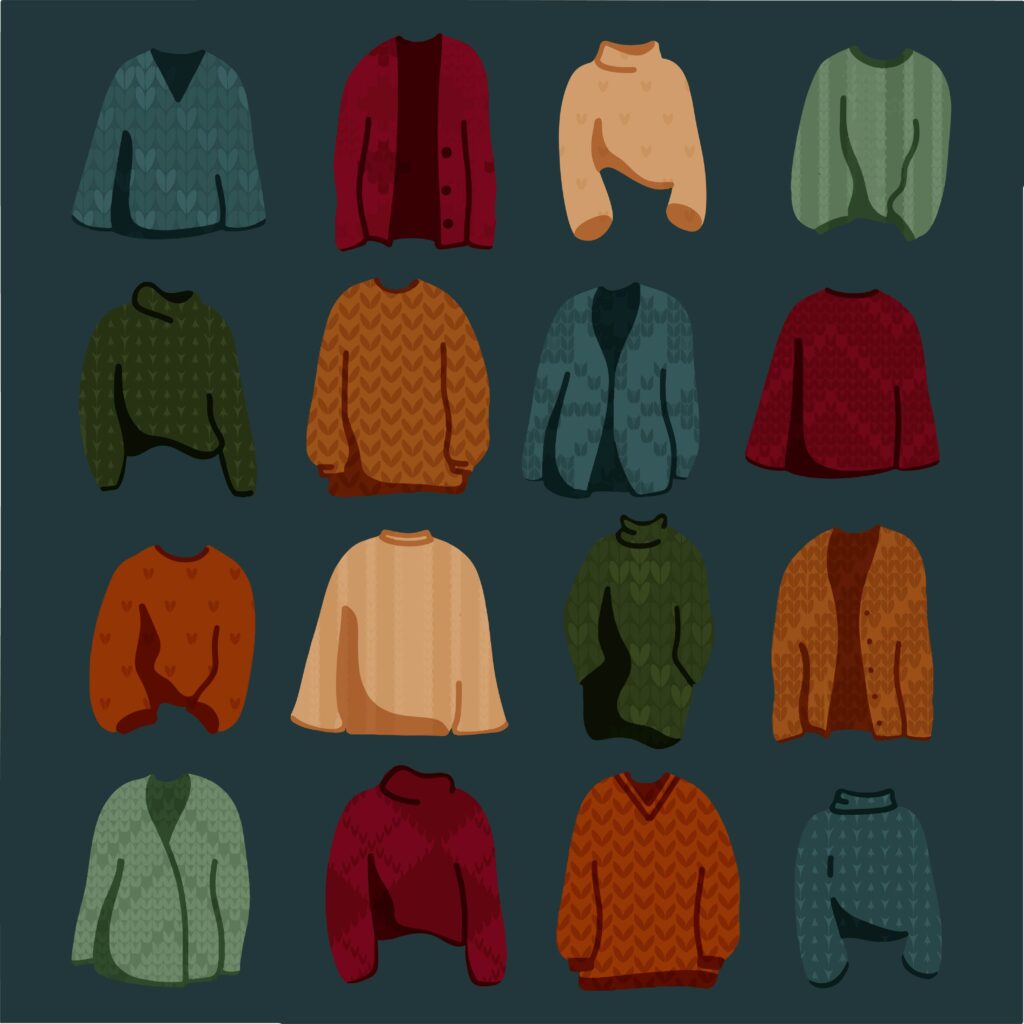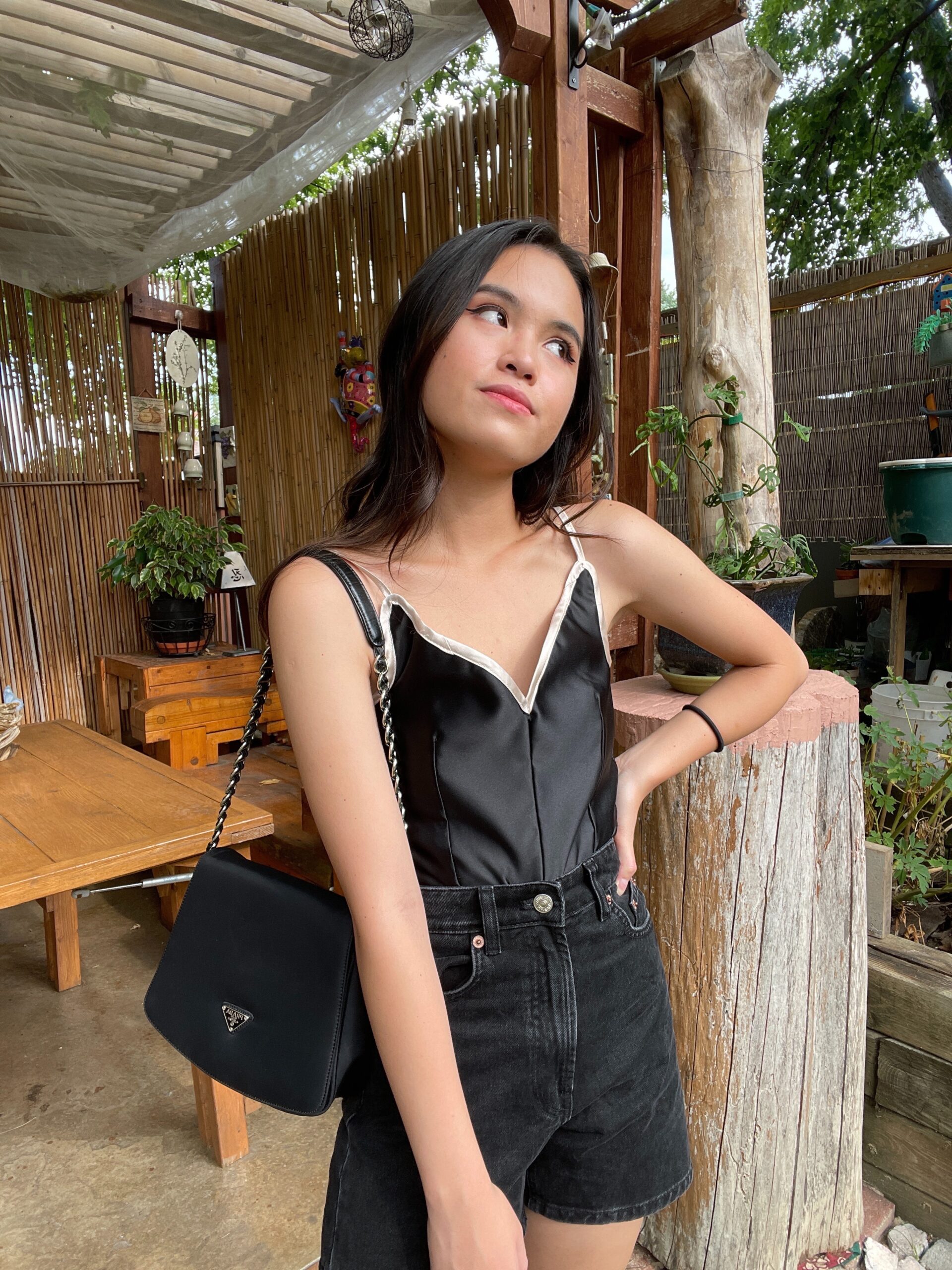 Sophie Diego (she/her)
Style Editor
It's Oversized Sweaters Season
Hot girl summer is officially out and pumpkin spice lattes are officially in. Autumn is the peak season to enjoy cozy cable knits rather than tight-fitting bikinis. Oversized sweaters are all the rage this year, especially collegiate-themed pullovers and handmade crochet. 
Take this as an opportunity to support your local thrift! Vintage, grandma jumpers are currently trending on TikTok, Instagram, and Pinterest. Designs such as florals, cityscape cross stitch, and 90s-inspired geometrics are highly sought after by resellers. Rural-based secondhand shops are typically the place to find one-of-a-kind pieces. Considered an easy way to stay on trend this fall, you can also give yourself a pat on the back for committing to sustainability.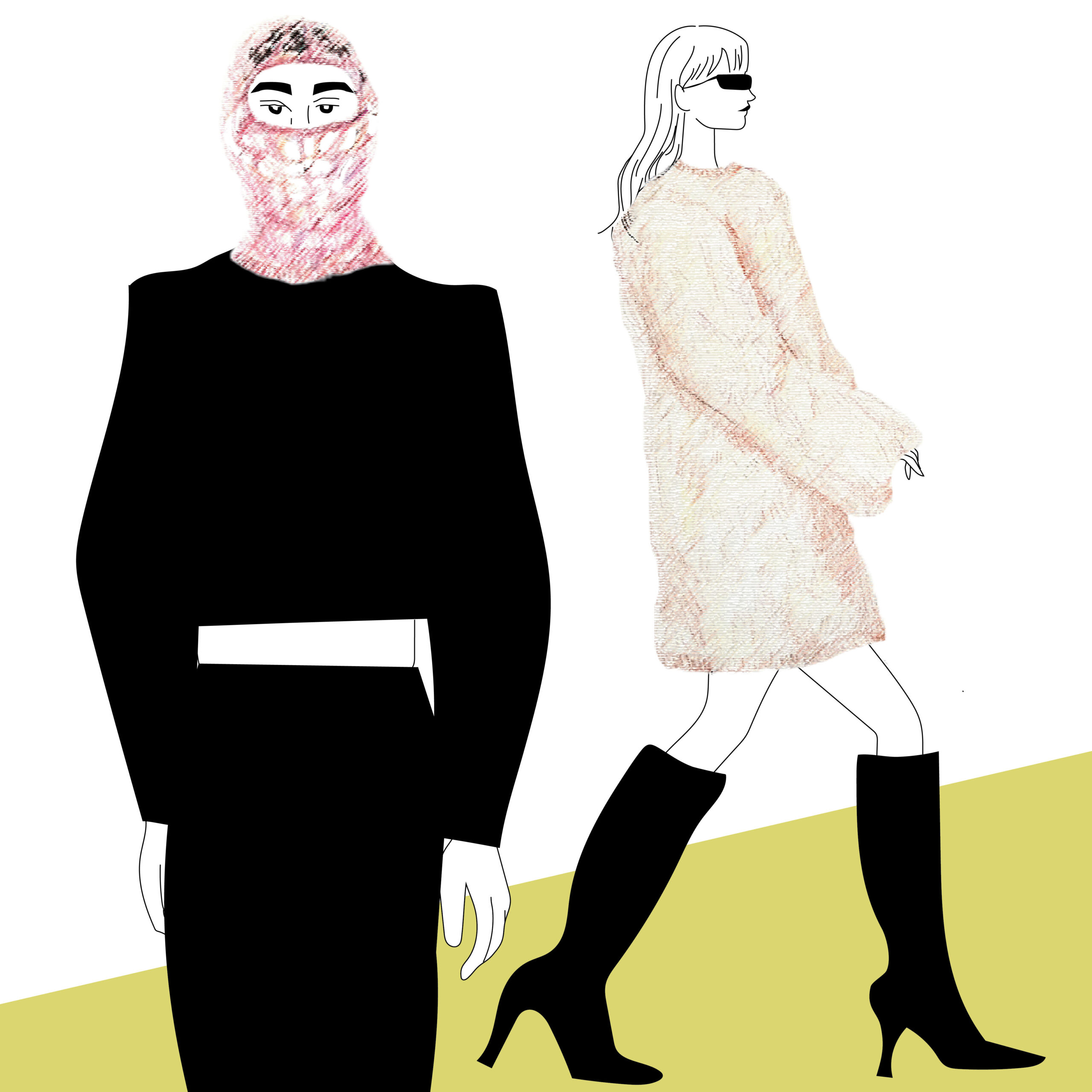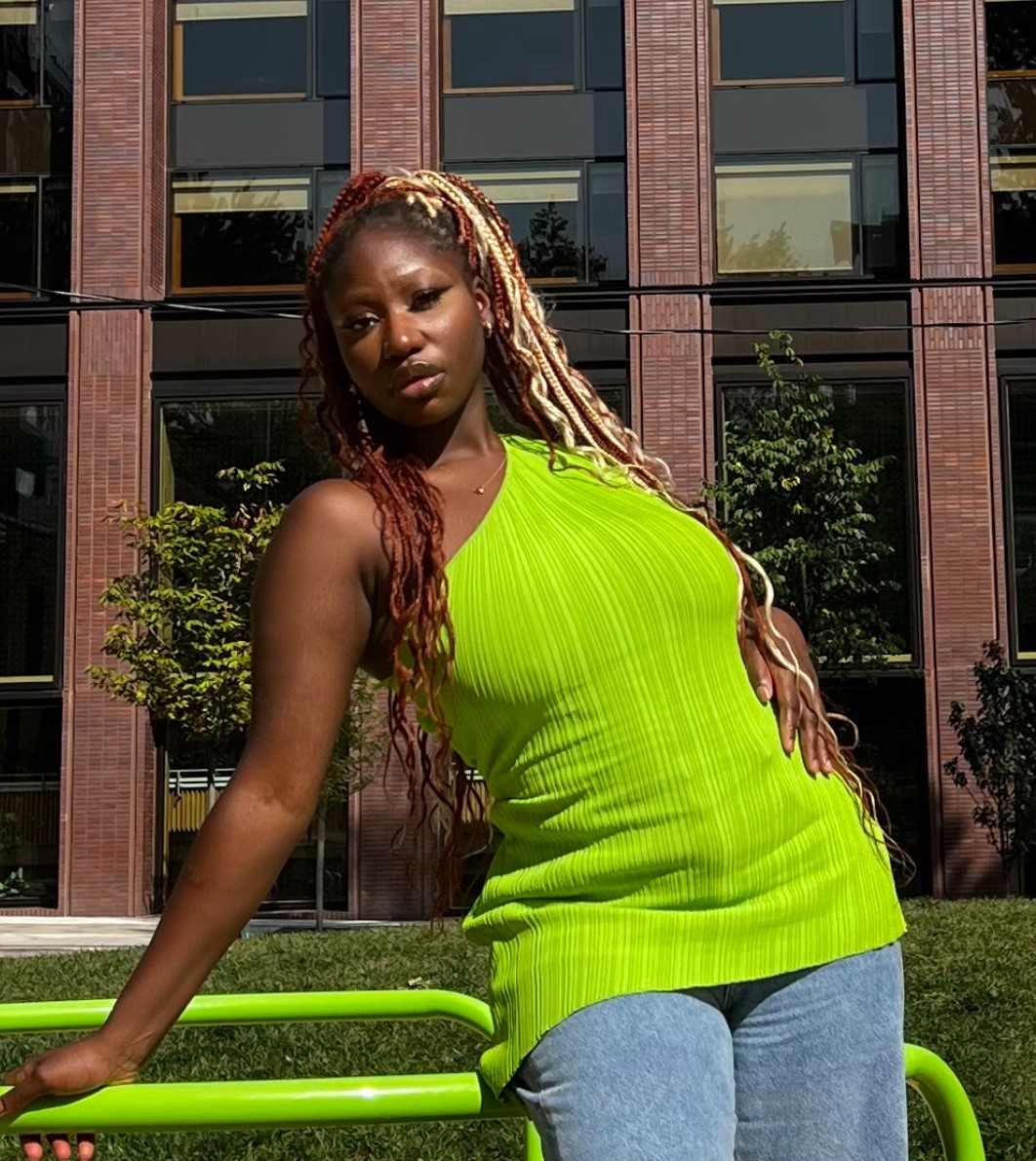 HERITAGE WISDOM
Fashion Editor
Knits and Cargo
Let's talk fall. It's finally happening, the best season of the year, and the best season for fashion. 
One fashion piece that has been trending all summer and has been taking social media, specifically TikTok by storm is (drumroll please) … CARGOS, and I mean lots of it. Cargo pants, mini skirts, jackets, and maxi skirts. Maxi cargo skirts started trending in the beginning of summer 2022 and it isn't going anywhere anytime soon. This piece of clothing is so versatile, it's perfect for all seasons and can be styled in various ways; with leather over-the-knee heeled boots for a more elevated look, sneakers for a casual style, and wedge slippers for a more comfy look. Celebrities like Bella Hadid, Kendall Jenner and other fashion-forward icons have been sporting these trends. 
Statement pieces are in:
We are staying warm with a lot of expression in our clothing. Knit and tulle maxi dresses with colourful patterns are going to be major trending pieces this fall (i.e the colourful Zara maxi dress that was trending on TikTok sold out in just two days). With this fashion piece trending, celebrities are rocking it with tall boots, sneakers, heels, high platforms and ankle boots. The knit maxi dress is a perfect go-to for fall.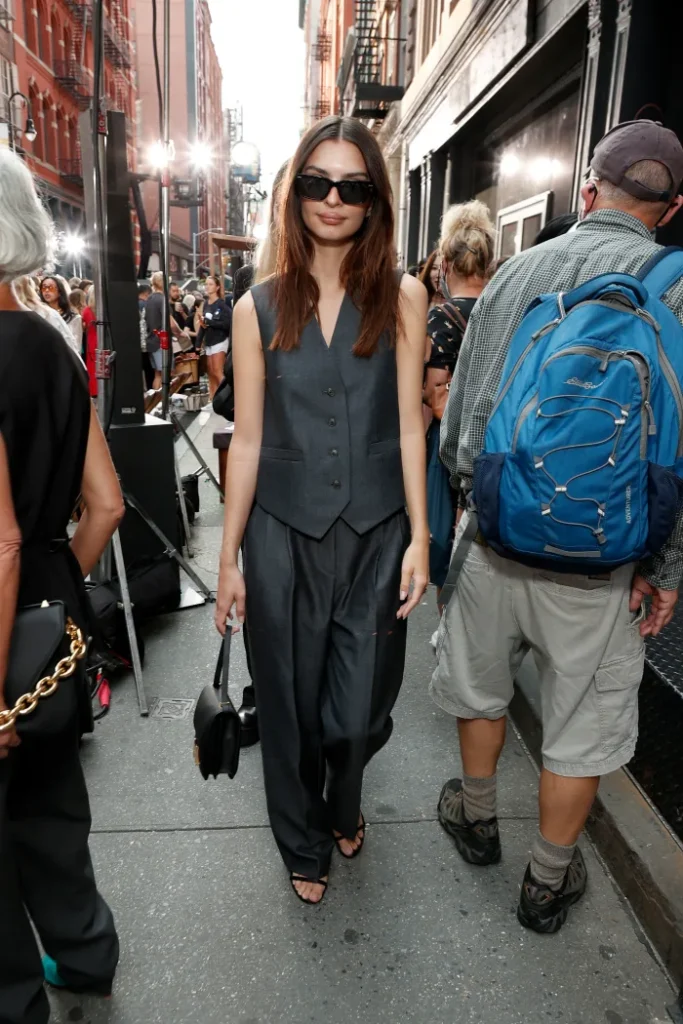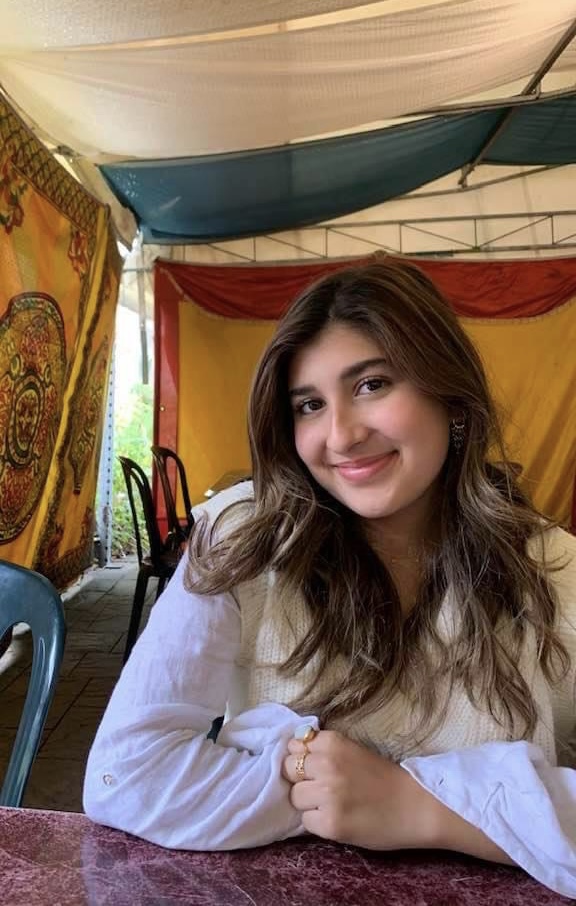 Jennah Faruqui (She/her)
Culture Editor
The Power of Blazer Vests 
Are you thinking of elevating your style this fall season? Try out the blazer vest. This classy clothing piece has become a staple for the back-to-school season, as people try to emulate a preppy look. Inspired by menswear's three-piece suit, the blazer vest in today's climate has no gender. Men, women, and non-binary individuals are all amplifying this trend. The suit vest is derived from the idea of power dressing. Power dressing, a movement from the 1980s, was a way for women to convey authority in male-dominated climates. Dressing in masculine fashion often displayed a strong, powerful woman. Power dressing has been redefined today as accessible to all, unrelated to gender. People have the right to fashion that radiates confidence. The blazer vest harnesses power through androgynous fashion. Nowadays people put their own twist when it comes to styling it. For example, women are styling the suit vest with t-shirts or buttoned up with no shirt paired with trousers, jeans or a skirt. Non-binary individuals are styling the suit vest buttoned up with a dress shirt underneath or open with a dress shirt. While the suit vest may appear to be a trend this Autumn, the vest is here to stay, and is becoming an influential staple in everyone's wardrobe.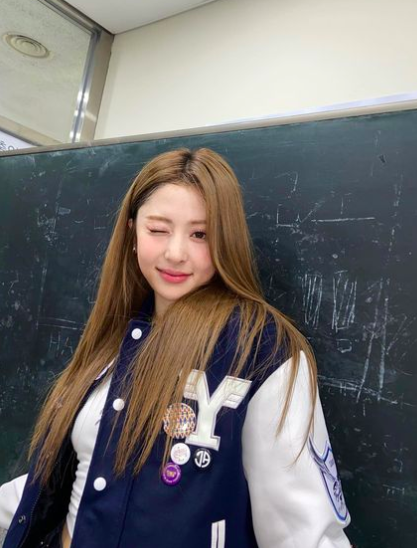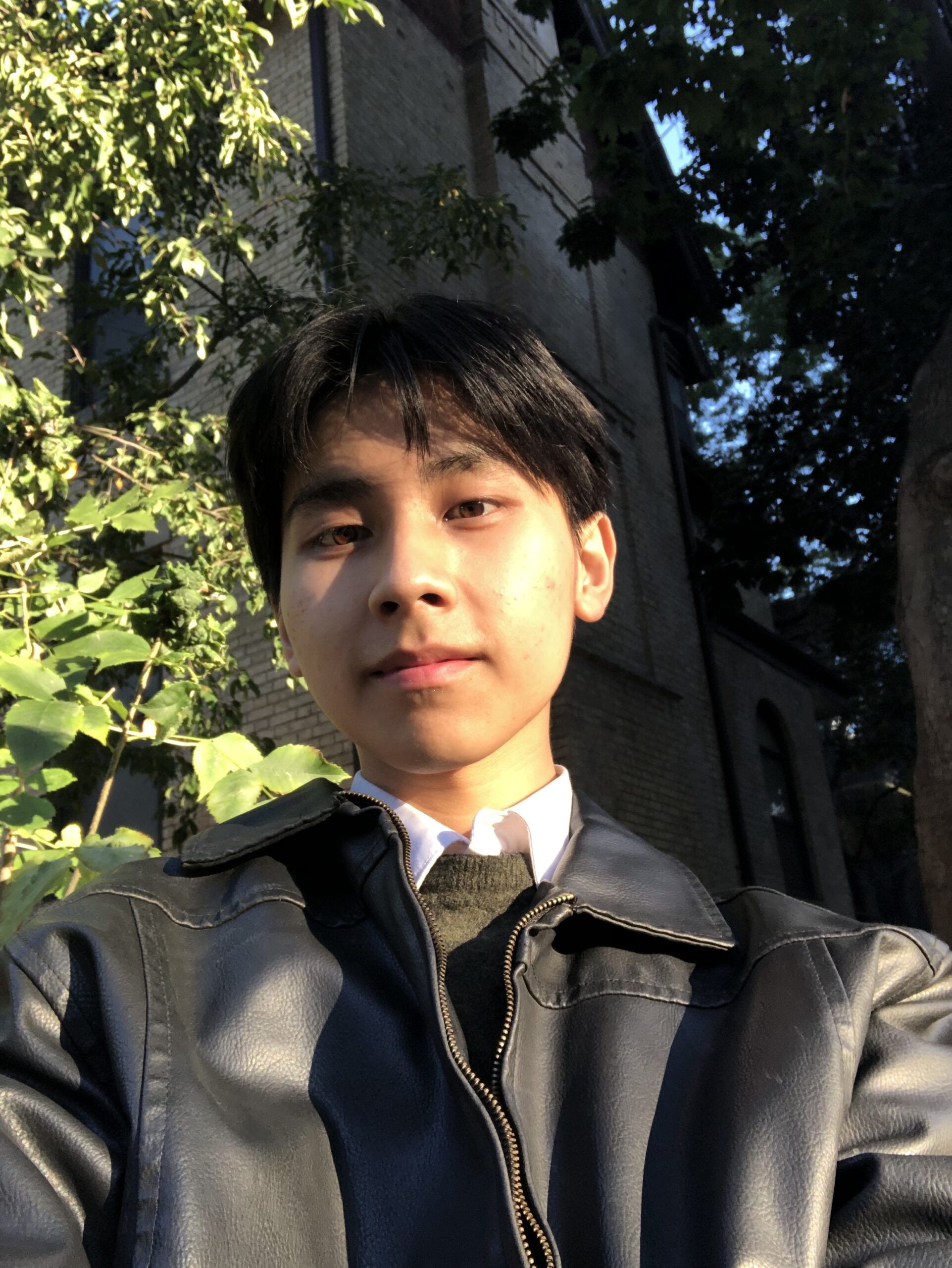 JOHN VO (HE/HIM)
Culture Editor
It should be no surprise that we're going to be wearing more outerwear pieces as the leaves turn red and temperatures lower, and the varsity jacket easily transitions to the perfect fall jacket. The varsity jacket probably elicits the image of the stereotypical athletic jocks that you'd see in a classic 1980s teen movie directed by John Hughes, but the jacket's historical roots date back to the 1860s. The trend reached its peak popularity in the 1980s and 1990s, when members of official sports teams and pop icon Michael Jackson wore the jackets. The jackets became perceived as more than athletic wear but a statement piece to add in your wardrobe. While the piece never went out of style, the varsity jacket is making a much-needed comeback this year. This jacket is growing in popularity, being styled on the street and in the school halls, to countless celebrities now rocking these jackets. Varsity jackets – a woollen jacket with leather sleeves – can be dressed down or up, making it incredibly versatile. This classic outerwear piece is the perfect middle ground for those looking for more street style, a "sporty" look, or a collegiate, preppy aesthetic. They're made in a variety of colours and can be personalized to your own tastes by adding patches or buttons. The sky's the limit when styling this piece, so make sure to flaunt your varsity jacket this autumn.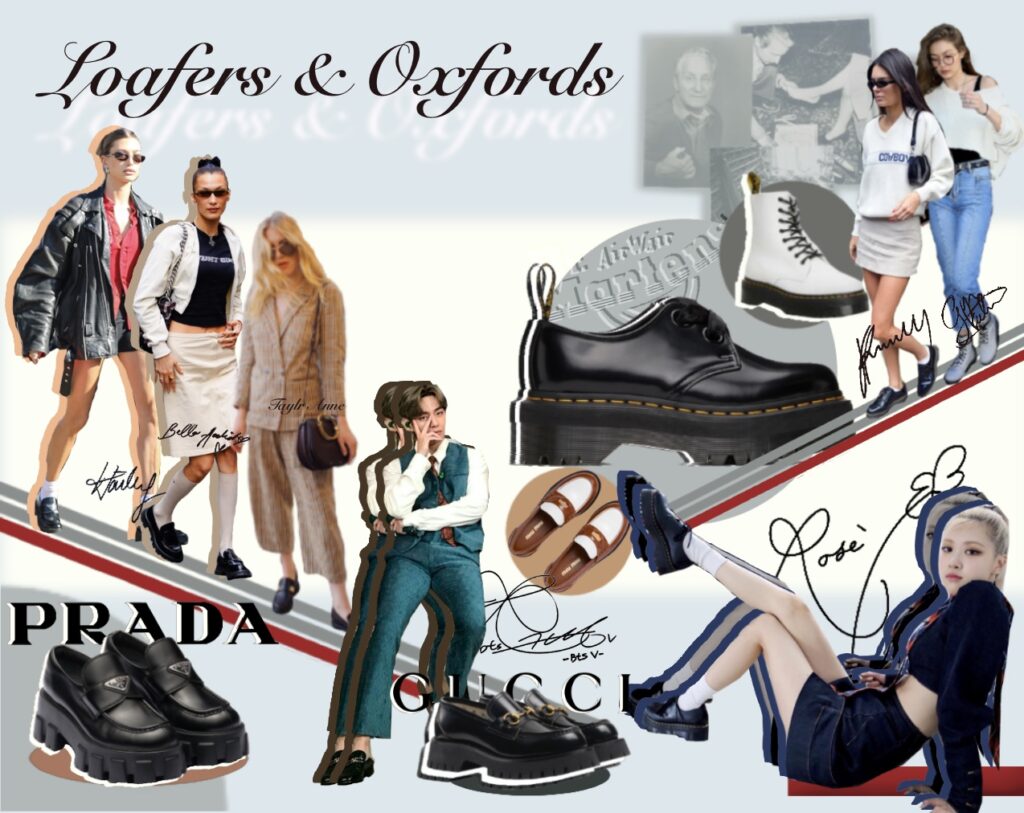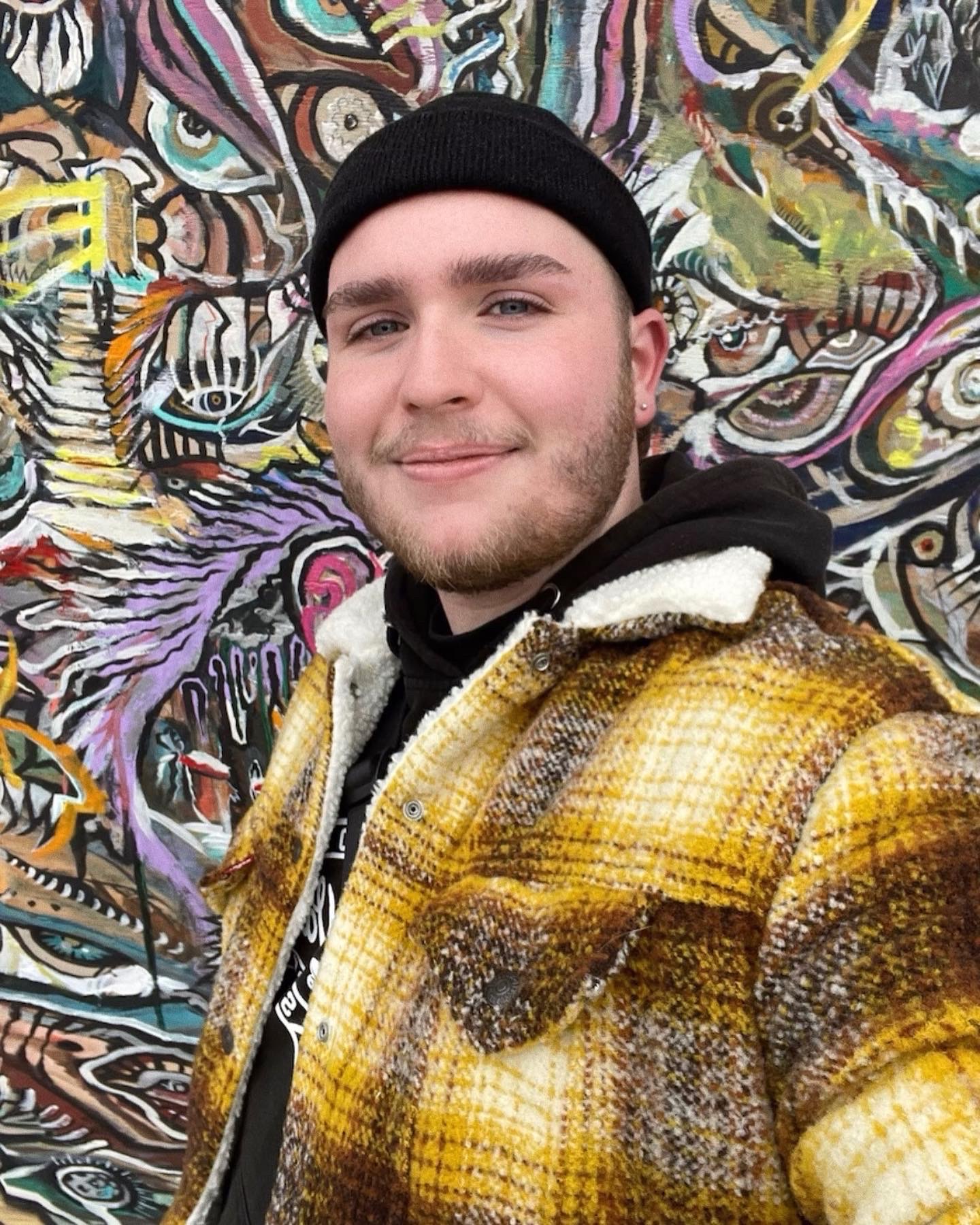 Jacob Marion (he/him)
Copy Editor
This fall, leather loafers in glossy blacks and earthy browns are going to be a staple in the wardrobes of the trend-savvy and lovers of classic, preppy fashion. It's only natural that these preppy designs inspired by academic uniforms, university students, and autumn weather layering, would come back just in time for back-to-school. Brands like Miu Miu and Louis Vuitton forecasted the rise of loafers in their fall 2022 runway collections last year, and now that they are hitting shelves it's only a matter of time until the masses catch on. With street style stars like Bella Hadid and Emma Chamberlain rocking the classic footwear in a variety of traditional and unconventional ways, the options are endless when incorporating loafers into your personal style!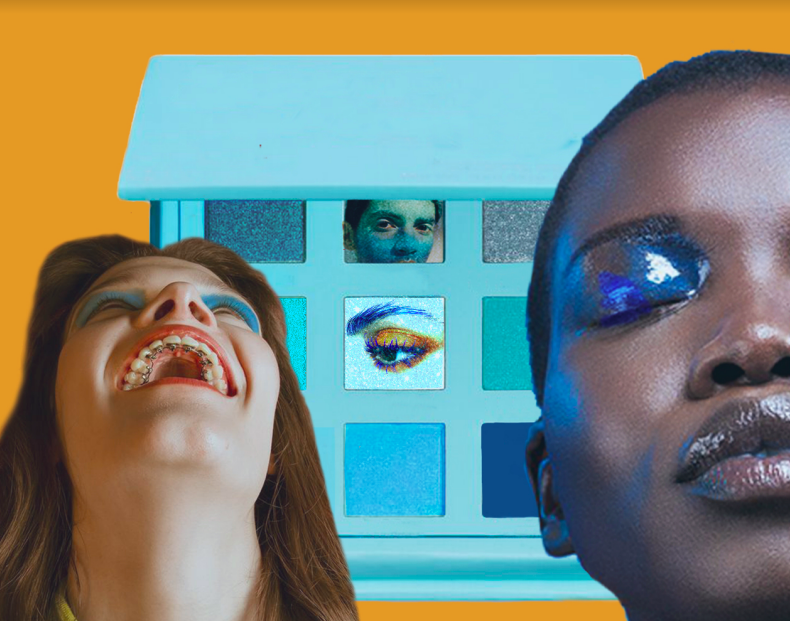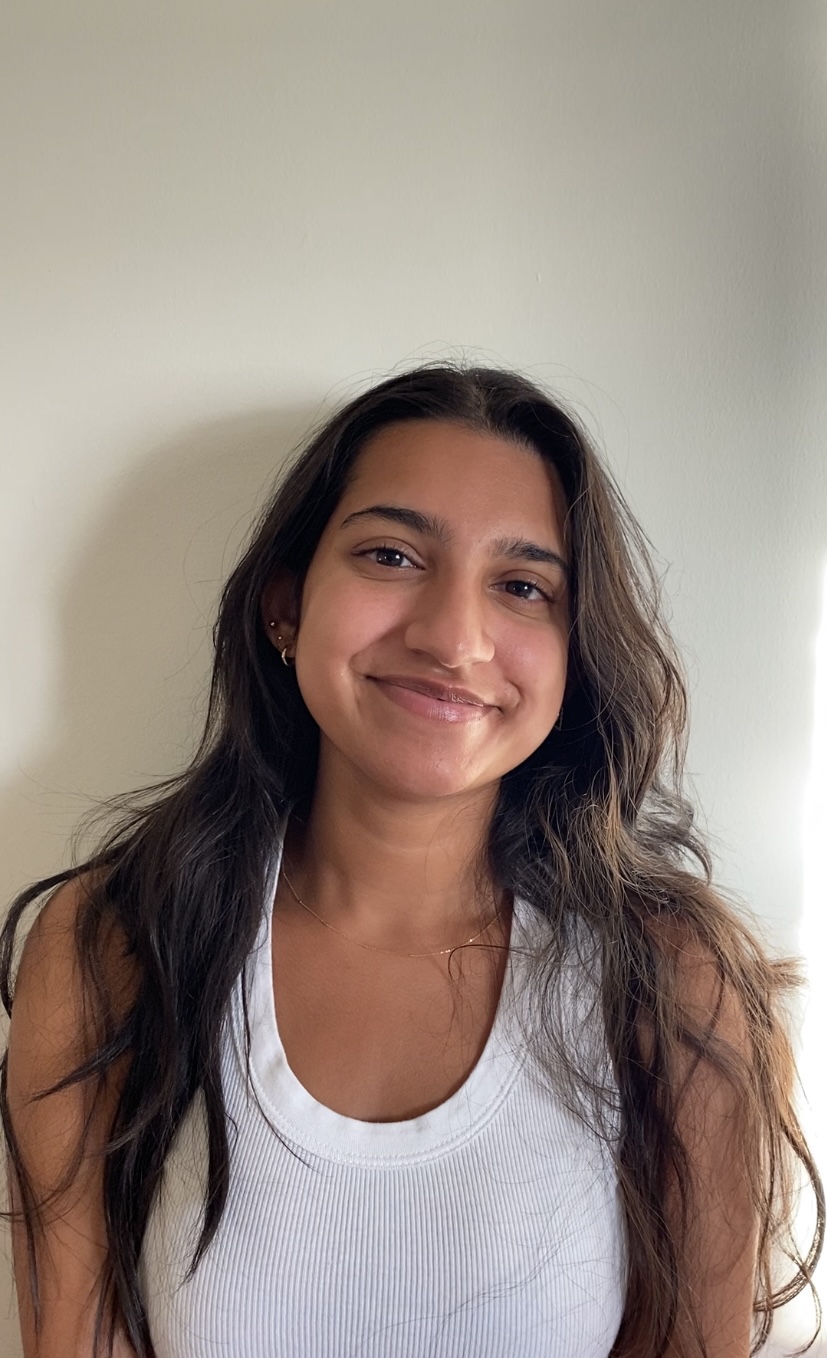 Avani Kalicharran (she/her)
Beauty Editor
Blue-tiful
From eyeshadow to eyeliner to mascara, blue makeup products are coming in hot this fall. As old trends are making an appearance, I suspect we will be seeing this '80s and '90s make a re-appearance as current celebrities like Kendall Jenner are already rocking this look. This fad adds a much needed brightness to your day, as it provides a fun twist to your makeup routine for the new school year and season!
Although coloured eye makeup can be a bit daunting, there are so many shades of blue allowing you to really ease into jazzing up your everyday makeup. Here are just some of them:
Dark Blue –
Starting off with a darker blue closer to black or brown will help you ease into the world of colour without jumping into the deep end. This eyeliner by Fenty Beauty is the perfect way to dip into the blue world through its easy-to-use, lightweight formula, making it a must-have for the fall season. Fenty Beauty Flypencial Long Wear Pencil Eyeliner, Shade: Sea About It, Price: $30, Store: Fenty Beauty, Sephora
Metallic Blue –
This shade of blue is electric, elegant, and bold, which is the perfect day-to-night transition shade to support your busy schedule. NYX's jumbo eye pencil is the all-in-one blue shade you never knew you needed. As seen on TikTok, these pencils are now being used as a highlighter, eye shadow, and eyeliner!! Talk about a 3-in-1 product to keep you looking amazing on a budget. NYX Jumbo Eye Pencil, Shade: Blueberry Pop, Price: $8, Store: NYX
Light blue –
Whether you want a subtle look or pop of colour, this is the shade for you! Another multi-action eye pencil from e.l.f cosmetics is a blendable, subtle or metallic, formula that can spice up your routine in a different way. Think about putting this shade on your waterline to make your eyes pop!
E.l.f Cookies N' Dreams No Budge Eyeshadow, Shade: Chill Zone, Price: $5, Store: Elf Cosmetics
Still not sure how to incorporate blue into your makeup routine? Here is some inspiration:
Use a shimmery blue shade in your inner corners instead of highlighter to make your eyes pop

A stubble blue eyeliner to play on your favourite wing, cat eye, etc

Mascara?! Yes! Blue mascara is the best way to make your makeup stand-out with just the right amount of blue.
These products and tricks are the best way to enter the world of colourful makeup and brighten your fall with some blue eye makeup to make you look even more blue-tiful!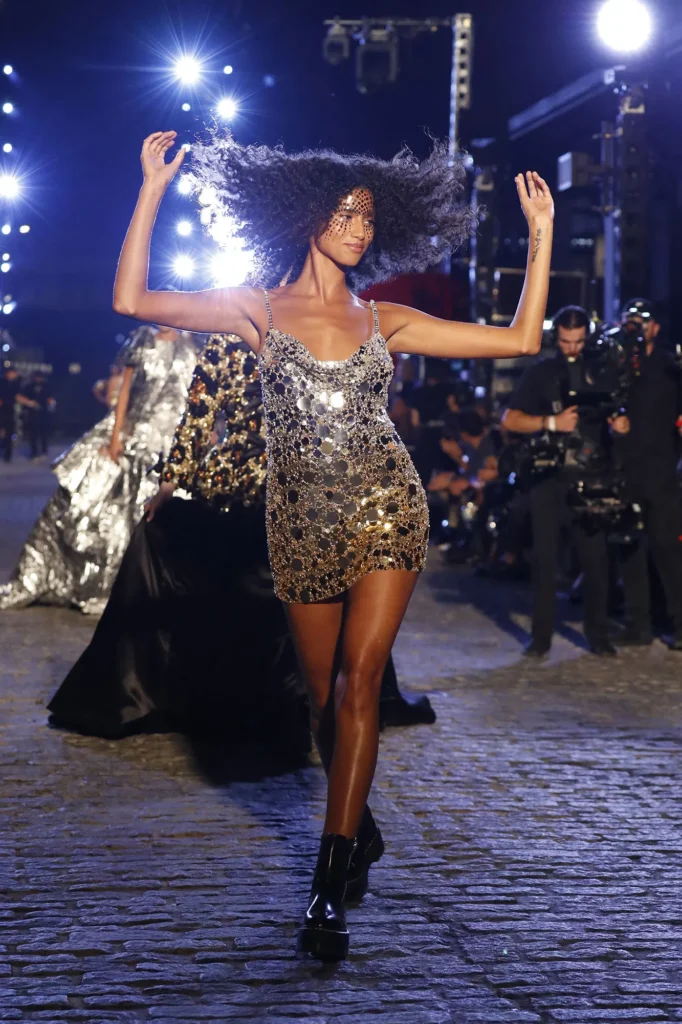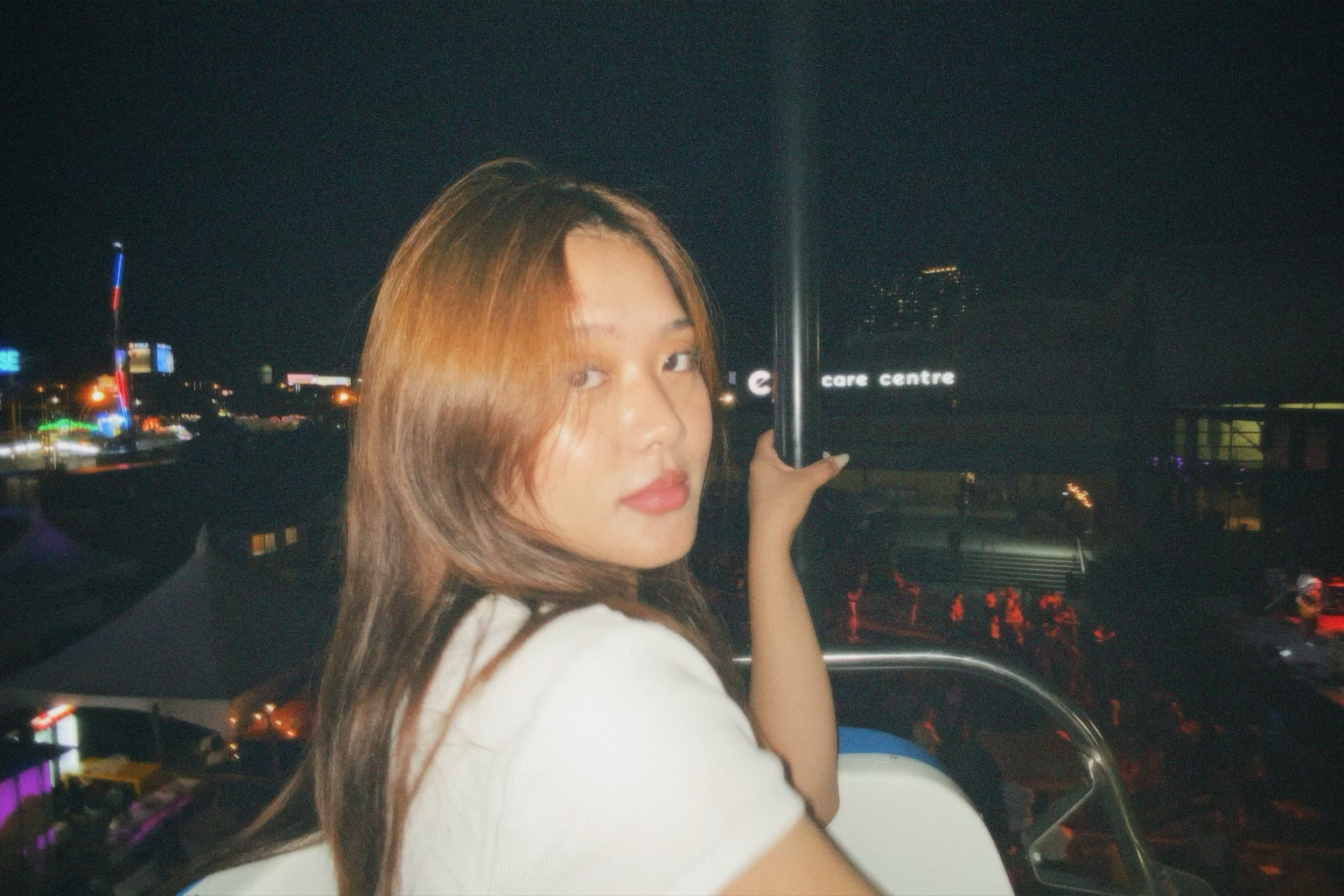 Youdon tenzin (she/her)
Live Events/ Copy Editor
The metallic trend has been resurrected this fall. From the runway (hello, NYFW!) to the streets, everyone is obsessed with the glittering and glistening look. It was a common theme at the VOGUE World show in September, with models like Anok Yai and Emily Ratajkowski rocking silver looks from different designers. If you are hesitant to experiment with this trend but would still like to hop on the silver-embellished bandwagon, you can opt for more minimal pieces such as bags, belts and miniskirts. Check out this amazing blue miniskirt Dua Lipa has paired with a sweatshirt, creating the perfect cozy, yet sexy, look. Spice up your next night out look with a hint of glittery metal!