GRAPHIC DESIGN Arushi Chopra
From being a successful, wealthy family to becoming defrauded villagers evicted out of their mansion, the Rose family are forced to reassemble their lives using their only remaining asset: a small town called Schitt's Creek. 
Despite unfavourable circumstances, David Rose makes it a point to continually remind the citizens of the podunk town of just how wealthy he is with his luxury "from-rags-to-riches" avant-garde. Proving that Moira is not the only fashion icon in the family, here are some of our favourite fashion lessons we picked up from David Rose throughout the duration of Schitt's Creek that don't make us say, "ew, David!"
You can legitimately never go wrong with a printed sweater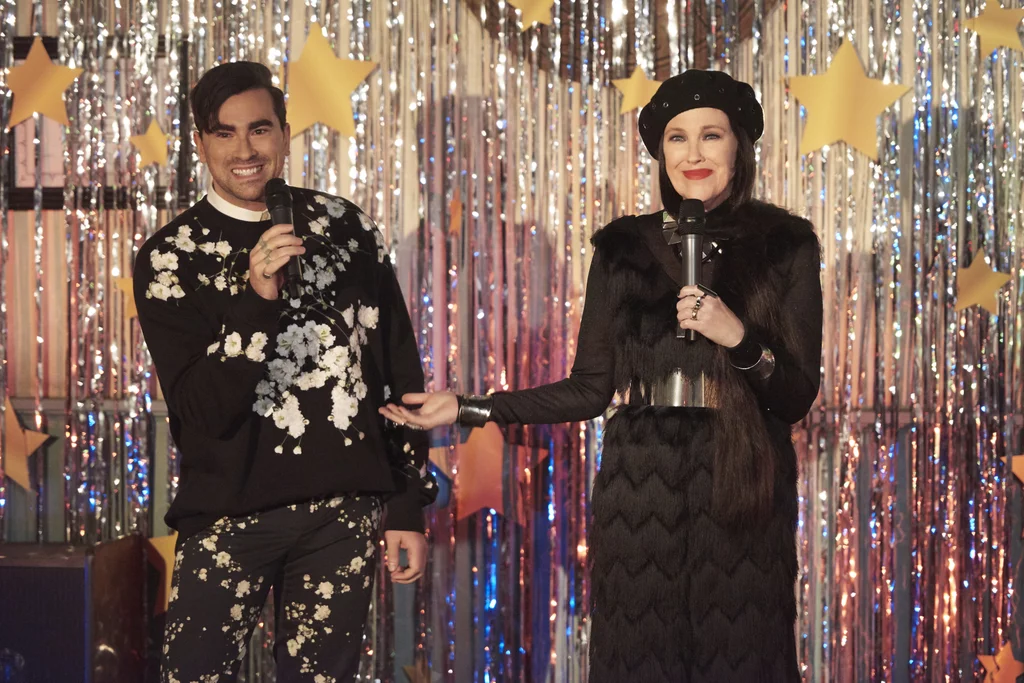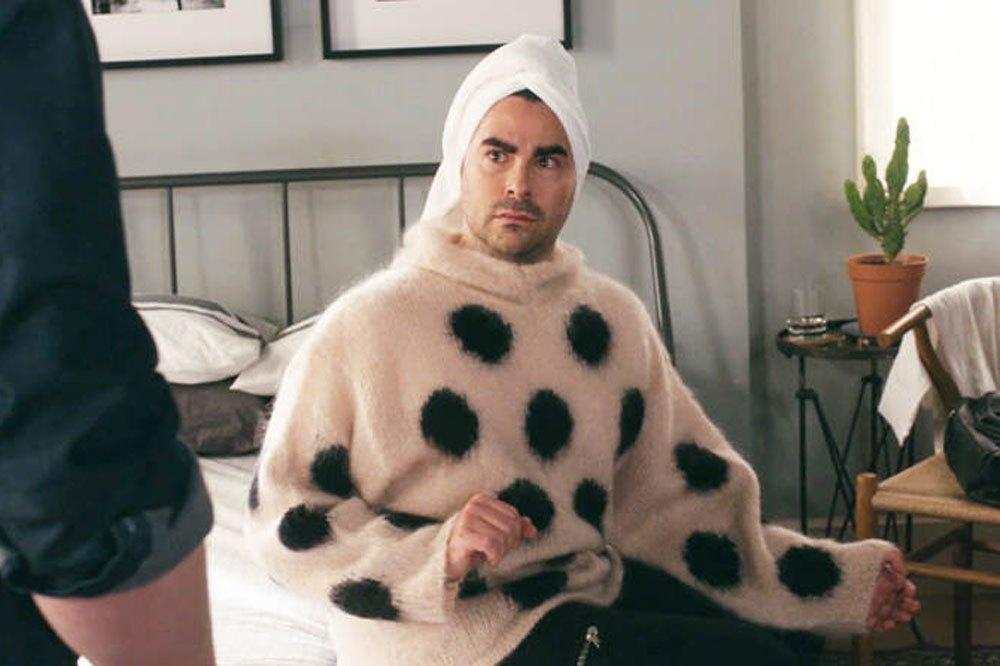 David Rose is the reigning king of cozy-chic and ridiculously extravagant sweaters, and has confidently sported a dizzying selection of them throughout the show's six seasons. My favourite one by far is his Beige Mohair Dotted Hoodie by Random Identities. How can we ever repay David for the sweater inspo that he bestowed upon us?
Don't let people around you set the tone for your outfits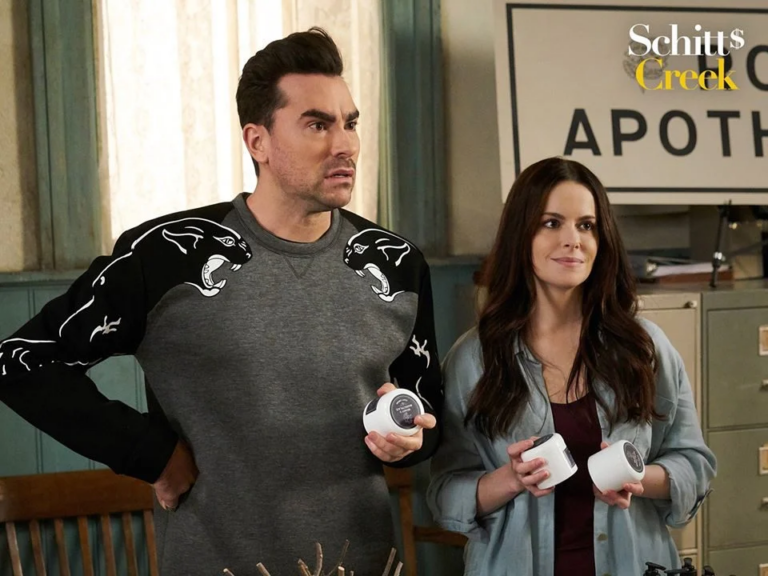 David sticks out like a sore thumb in a town where everybody dresses simple: Stevie wears t-shirts and flannels, and although she is David's best friend, her wardrobe has never compelled him to take his style down a notch. Instead, whenever she questions his choice of attire, he often claps back with phrases like, "Funky is a neon t-shirt you buy at an airport gift shop next to a bejeweled iPhone case. This is luxury." We love a guy who can set his own fashion standards. 
Breaking stereotypical trends is cool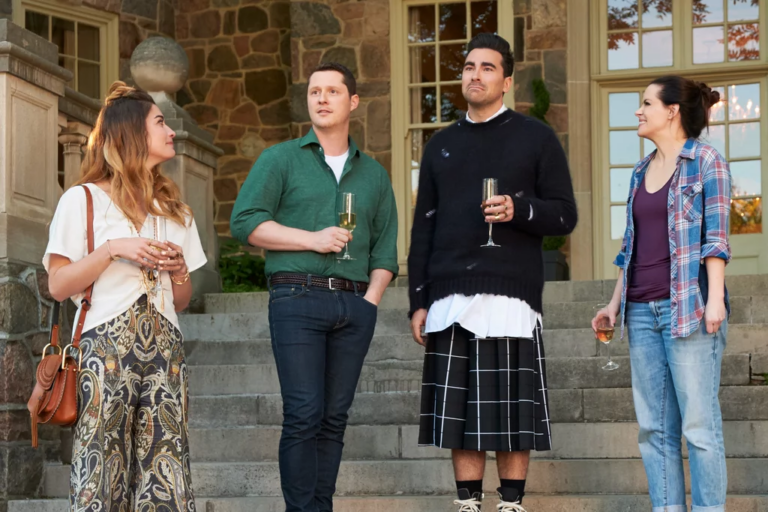 Two words for you: plaid kilt.
Always have that one signature accessory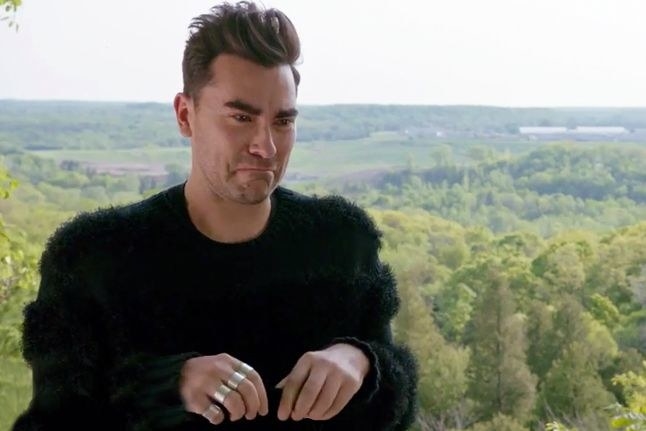 David always sported four identical, chunky silver rings in a variety of configurations on his right hand. Accessories have the inherent ability to make anyone look more elegant in an effortless way––especially when you are wearing bland clothing.
Black is ALWAYS the new black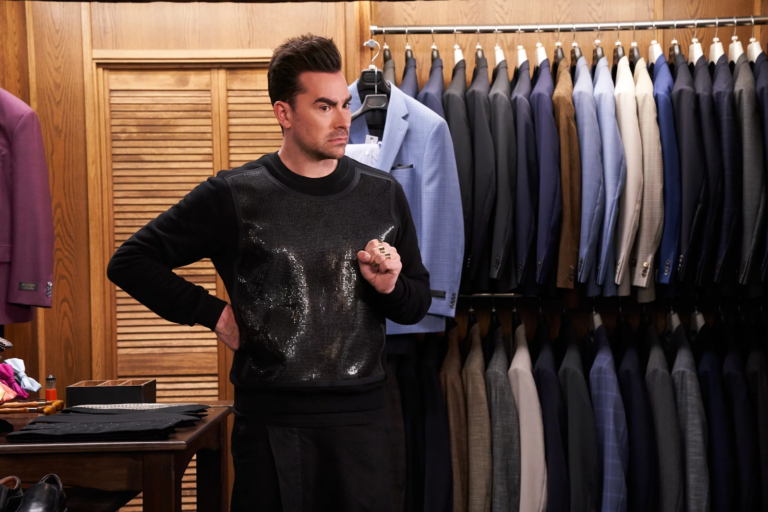 David's simple black-and-white silhouette is one of my favourite things about his style. He's able to experiment more with his wardrobe, and mix neutral colours with unique prints, layers, and accessories. The foundation of his style is not the outfit itself, but merely the details he adds onto it.