On the second day of Toronto Fashion Week, ZOFF introduced its Spring/Summer 2019 collection, "BITCH AT THE BEACH". It was a highly anticipated show since the brand has been recently making a name for itself. This past April, ZOFF received a nomination for the Swarovski Emerging Talent Award for fashion design, and just last year, ZOFF won the Suzanne Rogers Award for Most Promising New Label. Even the sponsor of the award, Suzanne Rogers, came out to see the latest collection of ZOFF, sitting proudly in the front row.
However, it didn't matter where you sat. ZOFF managed to pull everyone into the story of its SS19 collection. The show started with a feminine electronic song playing as the first model walked down the runway. She wore a black, off-the-shoulder dress with white feathered wings. This angelic look was a risky move for ZOFF, since wings are the signature of the infamous Victoria's Secret Fashion Show. However, ZOFF reclaimed this visual as its own to introduce the collection's story.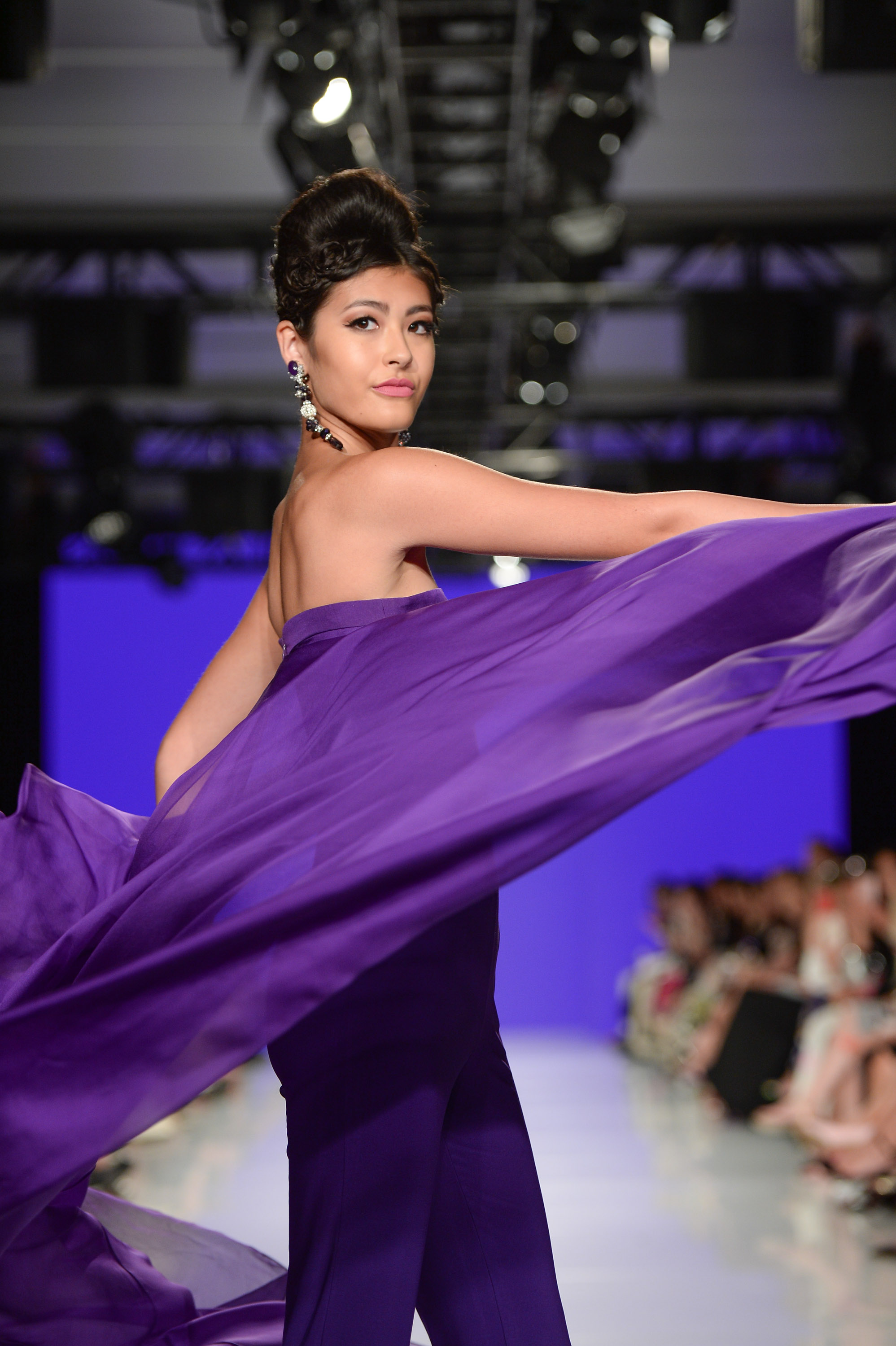 The show continued, revealing various white ensembles, while dramatic Italian music filled the room. One of these outfits was a tea-length dress with a lace bodice. This was contrasted by a structured peplum top paired with a cigarette pant, exuding power. A couple of sheer, feminine dresses followed. After, the lights went out and Rihanna's "Bitch Better Have My Money" echoed in the background, a model came out rocking a black playsuit that had "BITCH" written in sparkly letters on the left side. Clearly, the relationship between power and femininity was present.
The designer, Michael Zoffranieri, explained his inspiration behind the collection:
"So I was tired of hearing clients ask me, 'Am I a bitch?' And so I thought, What kind of pieces of information that I thought were really badass and fun?" Zoffranieri elaborated, "And I thought, Barbarella and Jane Fonda in Barbarella. And like this idea of a powerful woman, breaking out like a sex machine, fighting off baddies. But I really thought that the idea of Pygar, who was the angel that saved her in the end, that, Why can't Barbarella be her own Pygar? Why can't she be her own guardian angel?"
[carousel_slide id='7235′]
The rest of the collection accurately reflected Zoffranieri's inspiration of a sexy woman being her own hero. Structured pieces, symbolizing power, had jewelled buttons or crystal brooches. Pants, traditionally a masculine garment, looked feminine due to the feathered hem and glittery stripes on the sides. ZOFF pulled this off again by adding sex appeal with a topless model walking out in trousers alone. The brand did not shy away from nudity. It embraced decorating the body with floral lace appliqués on sheer dresses plus plunging necklines and exposed backs on others.
Out of all the looks, Zoffranieri chose the shawl collar jacket as the piece that represented his collection best. He said, "We cut [it] longer so that it can be worn as a dress." The designer added, "And I think the tailored jacket, throughout my entire career, it's always something I wanted to learn and develop. And it's something we're slowly building upon each season so I think this is a really great piece that I think a lot of women need in a wardrobe." He then declared, "Let's be sexy but also be powerful."
This message of empowering femininity has been a staple of ZOFF. "My signature design element is ferocity," Zoffranieri told us. He continued, "It's not anything tangible. It's just something that feels good and it feels powerful."
The timeless signature of ZOFF works especially well with a spring/summer collection. As sexy authoritative looks made the runway while swanky lounge jazz played, it alluded to a vision: CEOs visiting a European resort who brought work with them because they're hustlin'. This mental image wasn't far off from Zoffranieri's answer to which celebrities he would like wearing ZOFF. He named powerful and beautiful women:
"I would love to see Meryl Streep, Solange Knowles. Lady Gaga has always been a favourite. I don't know if we're on the same page right now stylistically," the designer confessed, "But I mean, it would still be great."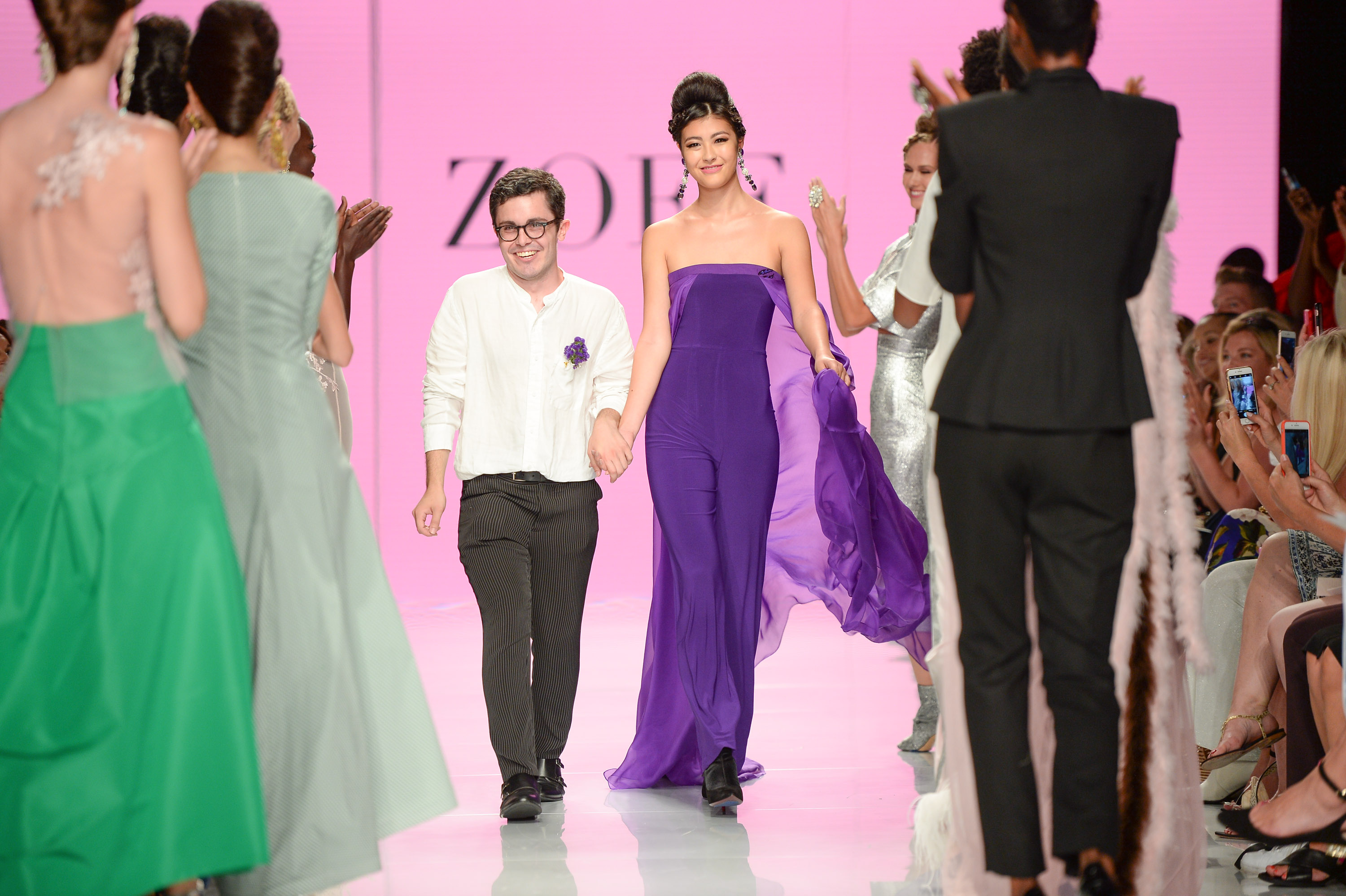 Indeed, it would be great. Experience it for yourself at the Toronto Fashion Incubator, where the brand is based. You can make an appointment and go down to check out the collection or even have them build your wardrobe!
To learn more about ZOFF, visit zoffranieri.com.
All photos from George Pimentel Photography.