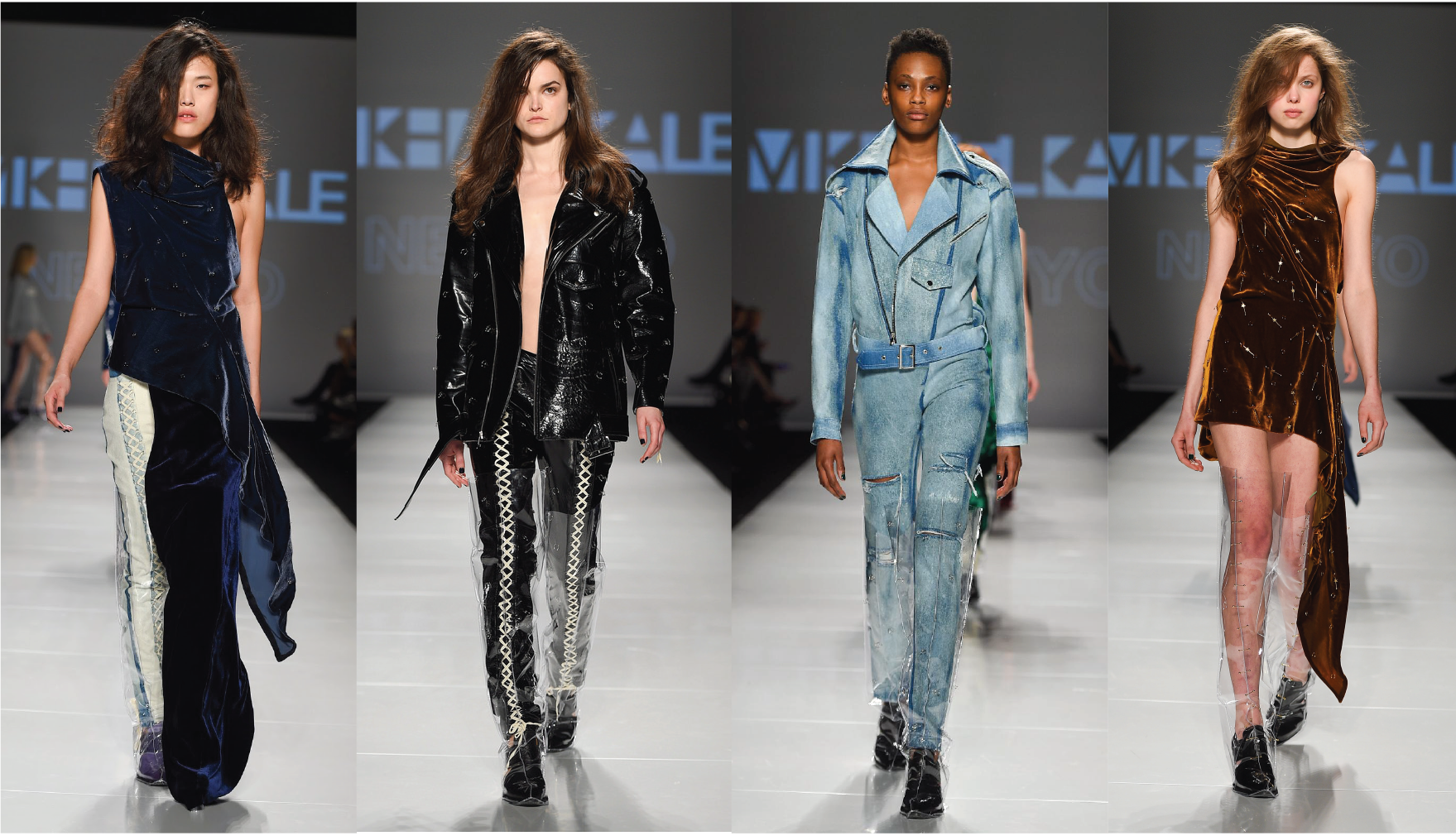 In the same fashion that Sid Neigum closed off day one of Toronto Fashion Week, Mikhael Kale opened it with a beautiful collection of pastel edge. Cool girl biker jackets and trenches were presented in pastel blue, denim and glossy burgundy. Studs, silver buckles and tiny clusters of jewels added extra pizzazz to every look.

Velvet was also a major player in Kale's collection this season…lots and lots of velvet. Insert heart eye emoji here. Pink, green, navy blue, purple, burgundy and even brown velvet gowns and tops were cut, draped and low hanging to create an incredibly feminine – yet still very badass – troupe of edgy gals. Embracing his love of fabric play and all around "no rules necessary" approach to design, models strutted (and unfortunately slipped) down the runway with deep, gaping necklines and a whole lot of side boob. Not mad about it though – in tops and funky dresses à la Kale, I would totally rock one of his killer velvet frocks regardless of the excessive skin showing. I mean summer is just around the corner (even though these are Fall/Winter looks). This is another reason to love Mikhael Kale, he ignores the seasons and goes where his inspiration takes him, not confining himself to a certain idea of what an upcoming collection should look like.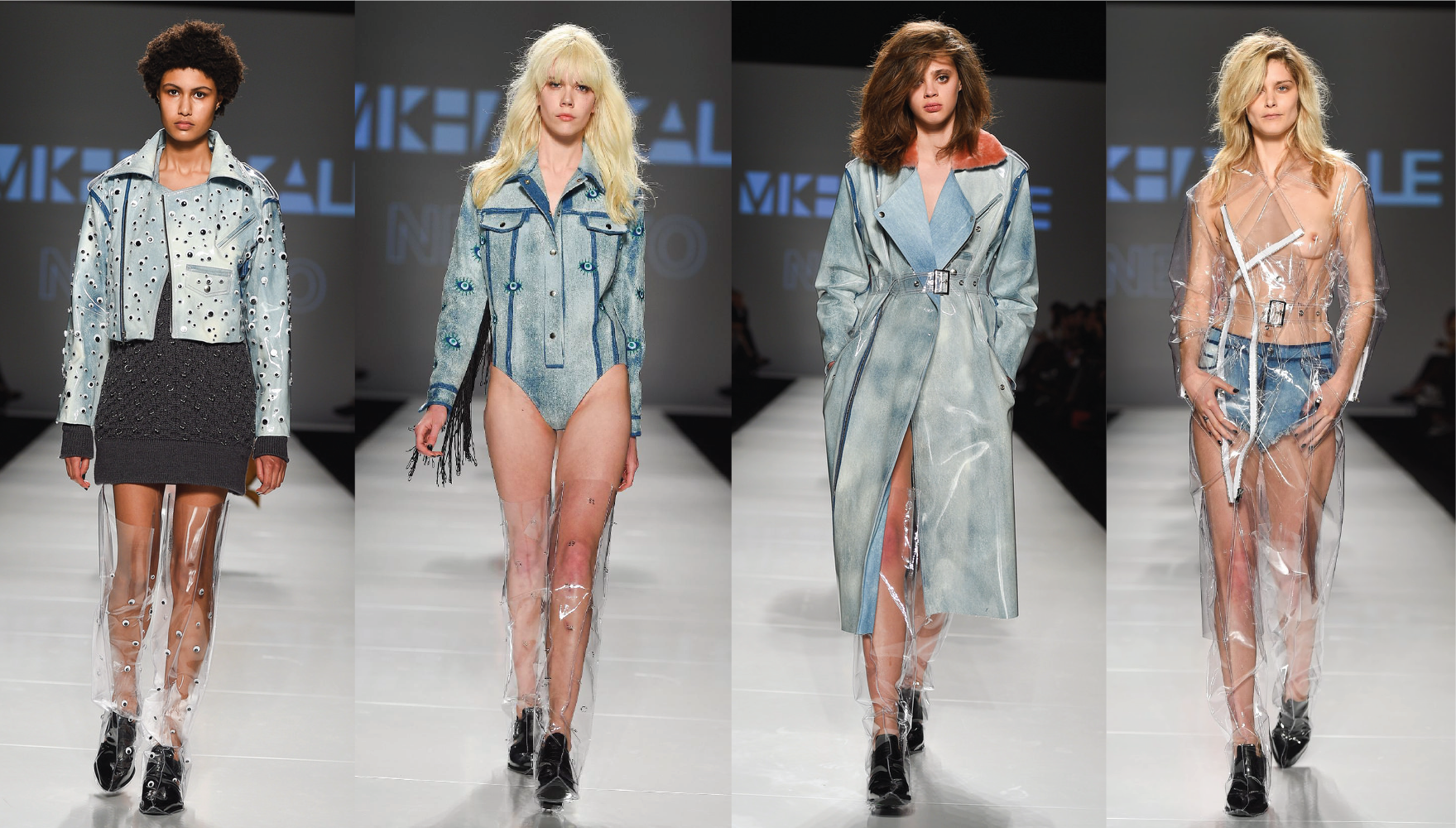 Now let's talk about plastic. In addition to the velvet and jewels that dominated this F/W collection, another note worthy design element was Kale's use of clear plastic. I mean hello one of the models was head to toe plastic…I think you can guess what that means kids. Crinkled plastic over-the-knee boots were one of the elements Kale consistently integrate throughout this collection. Edgy pointed booties and flat bottom brogues peeked through the plastic coverings to add really great visual contrast.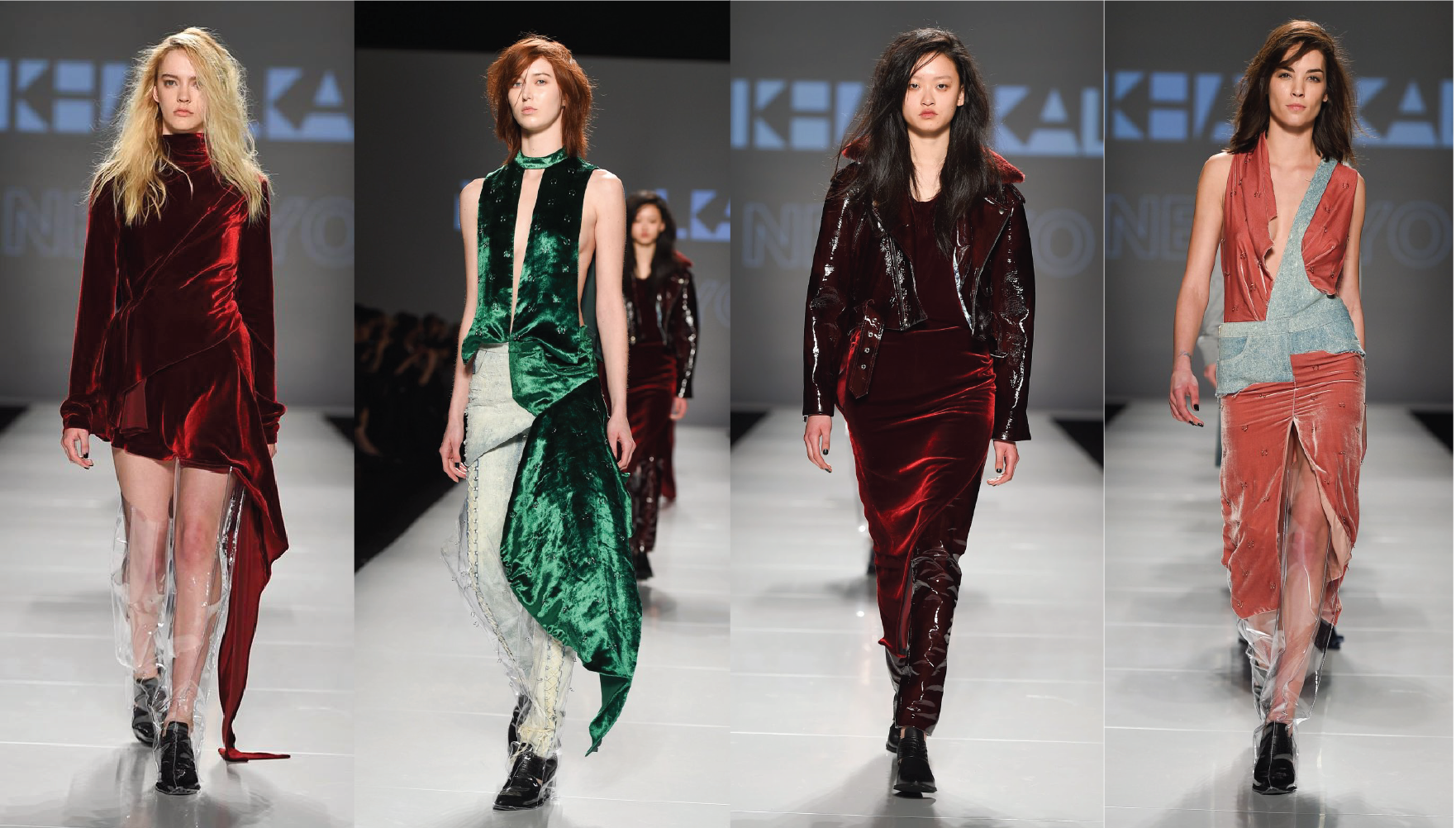 One major takeaway from this collection was the incredibly apparent element of fun and experimentation that Kale embraced. The unique pairing of luxe fabrics like velvet, with everyday staples like denim (either in the form of a jacket or a jumper) was what stuck with me the most. The mix of highbrow texture in the velvet, jewels and plastic with lowbrow functionality in the denim, oversized (and warm) leather jackets and flat bottom shoes for the "girl on the go" really embodied – to me – Kale's appreciation for combining elements of our daily life that wouldn't normally go together. By doing this, he actually gives us something we had no idea we were craving.
Written by Naomi Brearley
Photos courtesy of George Pimentel for Toronto Fashion Week