After months of chilly temperatures, rain and snow, we can finally say goodbye to thick layers and welcome spring and summer with cute new outfits. If you're looking to enhance your spring and summer wardrobe, keep reading. While we wrap up our content for the year, we are still here to provide you with fashion advice. StyleCircle's Editorial Team shares their favourite trends for the warmer months, highlighting trend resurgence and new ways to style items.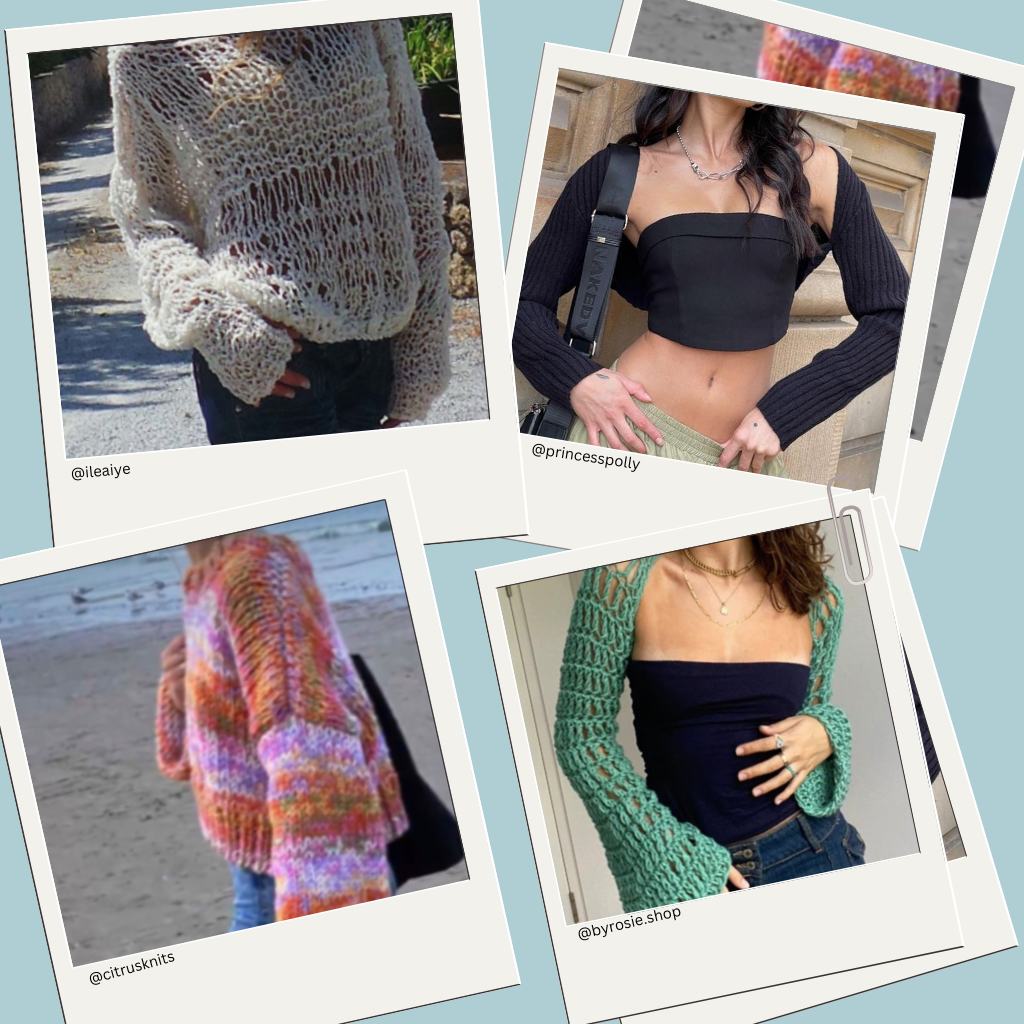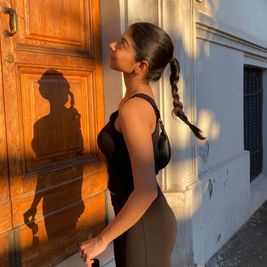 Samira Balsara (she/her)
Managing Editor (Web)
The spring knit 
Sweater weather is typically associated with the cooler months, but who says we don't need a light layer in the spring and summer?
Whether it's to keep warm at night or just for fashion, crocheted, and pastel knits are in this season. From a bolero over a little sundress, to an oversized crochet sweater paired with cargos or denim shorts— these knits are the perfect accessories.
While sweaters aren't typically associated with warmer weather, using the right colours in your knit will help the look feel more summery. Instead of darker tones, try pastels or more vibrant knit patterns. If you want to go neutral, a cream or beige bolero or cardigan can elevate any outfit.
 For an added bonus, these knits are also super easy to thrift or even make yourself. Check out these TikTok's with crochet patterns for boleros and shrugs if you're looking for a one-of-a-kind piece.
From athleisure to a day on the beach or a night out, this clothing item is totally versatile and a major staple.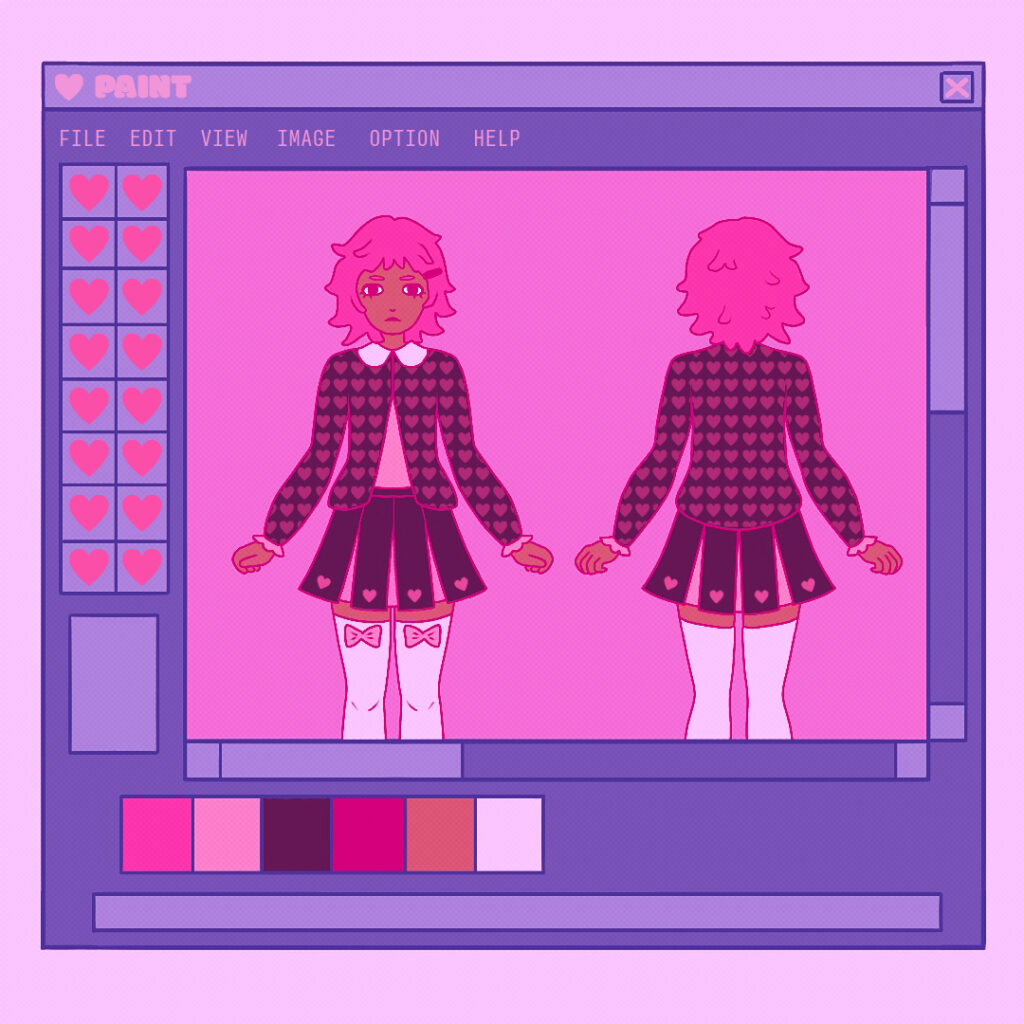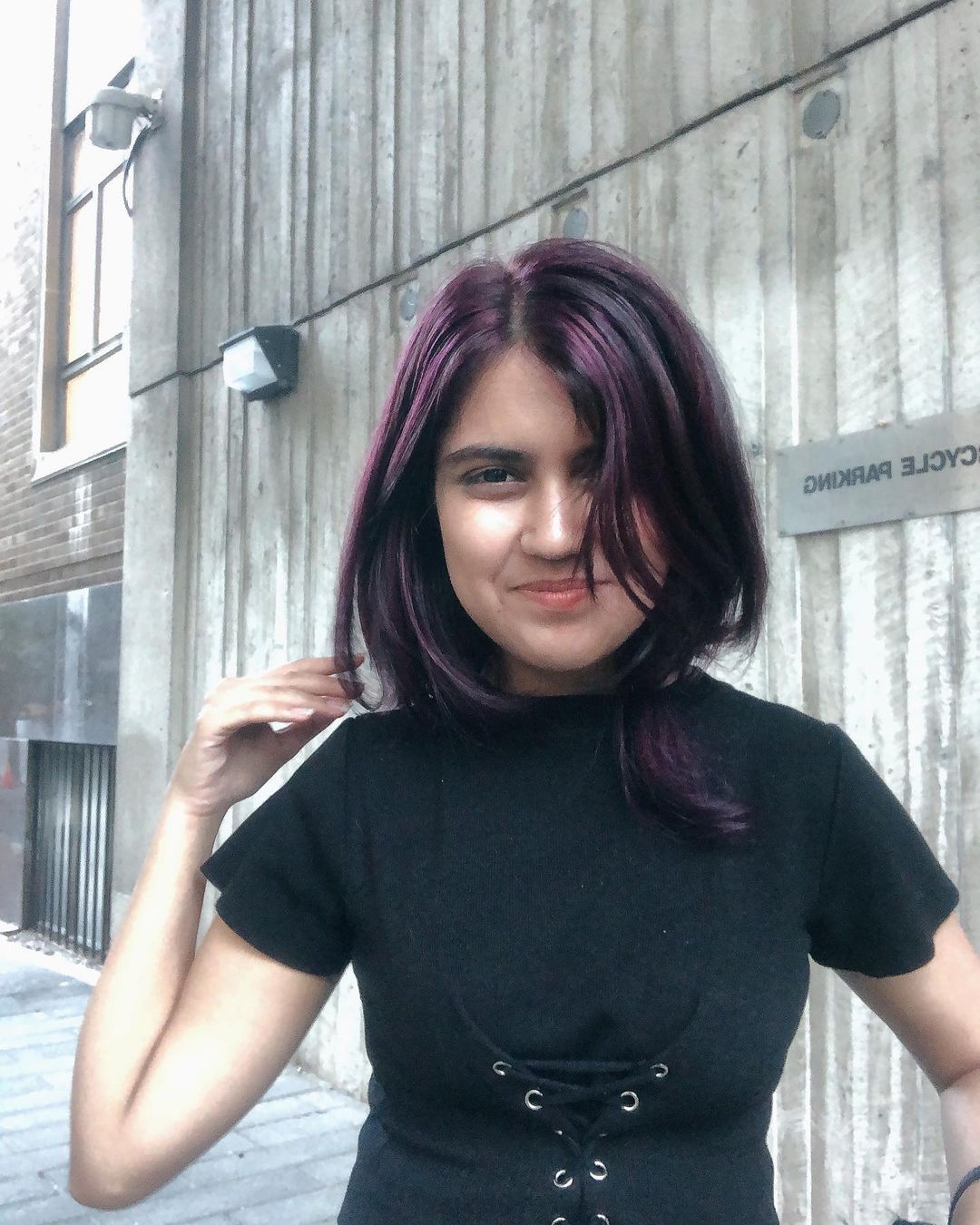 simren Jaswani (She/her)
Writer
Heart Motifs <3
NEW YORK, PARIS, THE WORLD— Fashion brands are sending love letters our way. Heart motifs—be it the anatomical heart, or the emoticon heart—are everywhere. Designers are incorporating hearts into everything this season, from sweet leather bags to maximalist earrings and chic eveningwear, and beyond. In the 17th century, heart rings were given out as a token of affection, and today, we're wearing our heart out on our sleeves. 
It's no surprise that this warm, comforting motif has made a comeback. Not only are heart motifs kitschy, sweet, and playful, there are also so many different ways to reinvent hearts in fashion. Sure, the motif is associated with pastel colours, but it's a classic shape that can be reinterpreted with darker tones as well.
Some of my personal favourites—both on and off the runway—include:
Coperni's leather heart tote bag, Gucci's anatomical heart bag, AREA's and Botter's heart cut-out blazers, ACNE Studios' SS23 interpretations, Marco Rambaldi's crochet hearts, among others.
And while hearts may be deemed kitschy or "young" by many, it's what makes the trend so playful and fun. After all, the heart wants what it wants.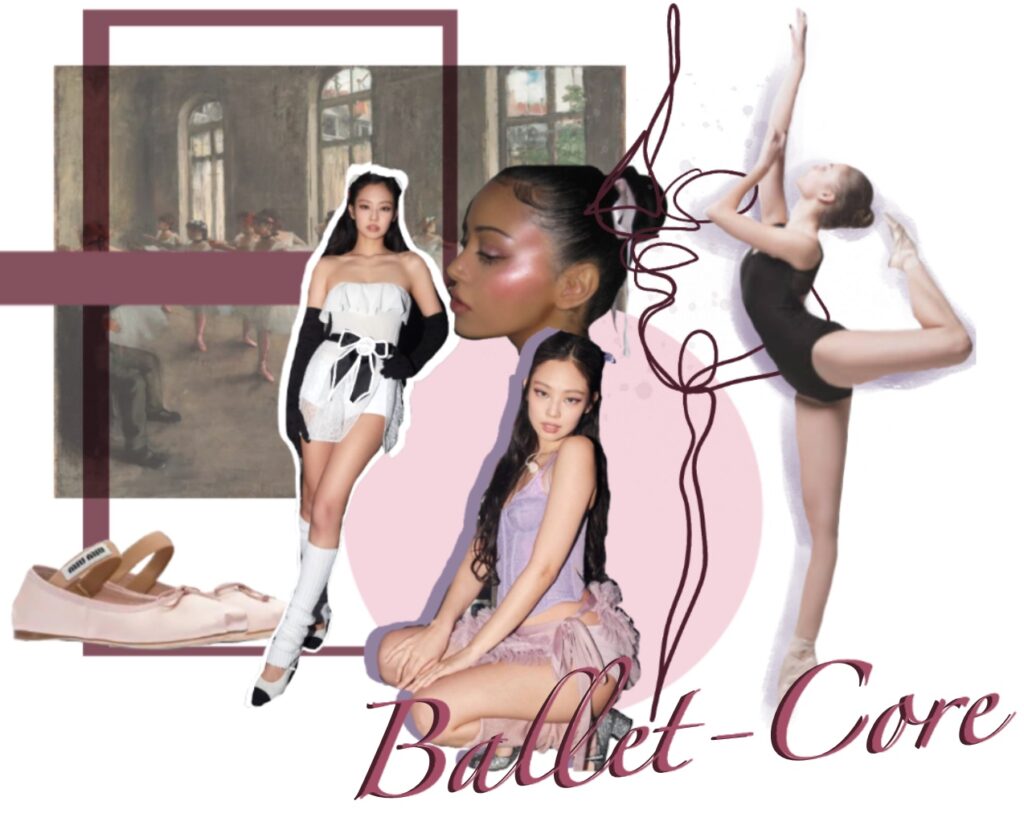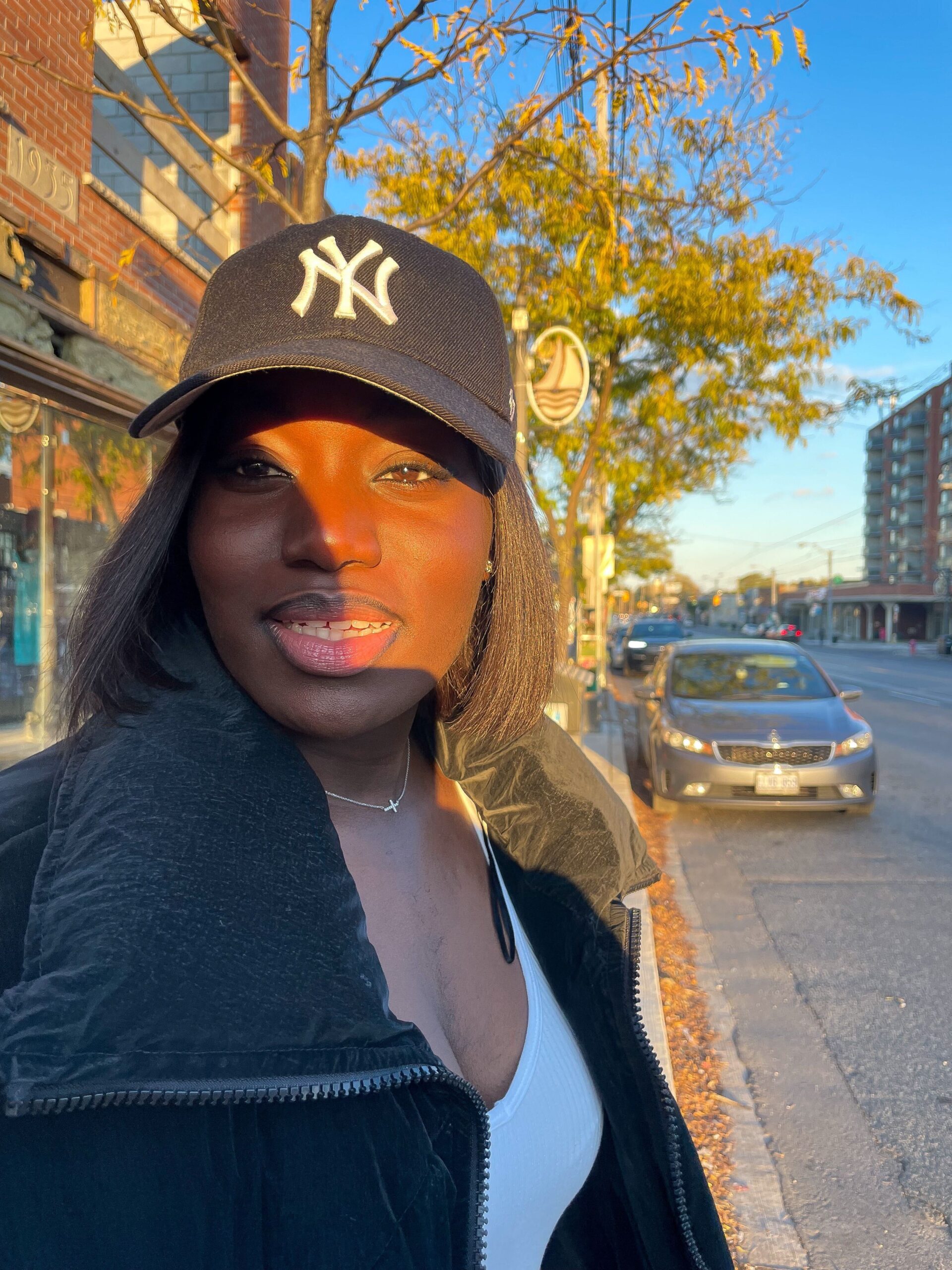 TOMI SEGUN-ADEBOWALE
Fashion Editor
Ballet Core 
The fascination of dancers in general and ballerinas especially is not a new phenomenon in fashion, but social media has made such a grand impact on the spread and permeation of these trends in society.
The Ballet-core aesthetic is so pervasive in the fashion scene that it's become popular among fashion brands who have curated parts of their websites to highlight it. A great example is Urban Outfitters. 
The trend focuses on soft, ultra-feminine and delicate colours, forms and textures, but what I particularly love about the trend is the collaboration with other aesthetics to bring femininity to life. Miu-Miu's buckled ballet flats are a good example. It's both feminine and grunge/punk and doesn't stray from either. 
Another example I love would be the combination of tulle and denim beautifully exemplified in the Junya Watanabe x Comme Des Garcons panelled denim and tulle skirt. Popular ballet-core trends recently have been: putting satin laces and bows on sneakers, pairing leg warmers with flat shoes, and using satin laces as neckpieces and hair ties among many other cute innovations.
Finally, apart from its representation in fashion, the ballet-core trend is also taking over the makeup scene with emphasized blush, beautiful pink soft eye makeup, and eye decorations like bows, pearls, flowers etc.
Some of the ballet-core trendy pieces on my wish list are the buckled Miu-Miu ballet flats, the Maison Margiela Tabi ballet flats, and beautiful big hair bows. I'm excited to see more ballet-core iterations on runways and in window displays.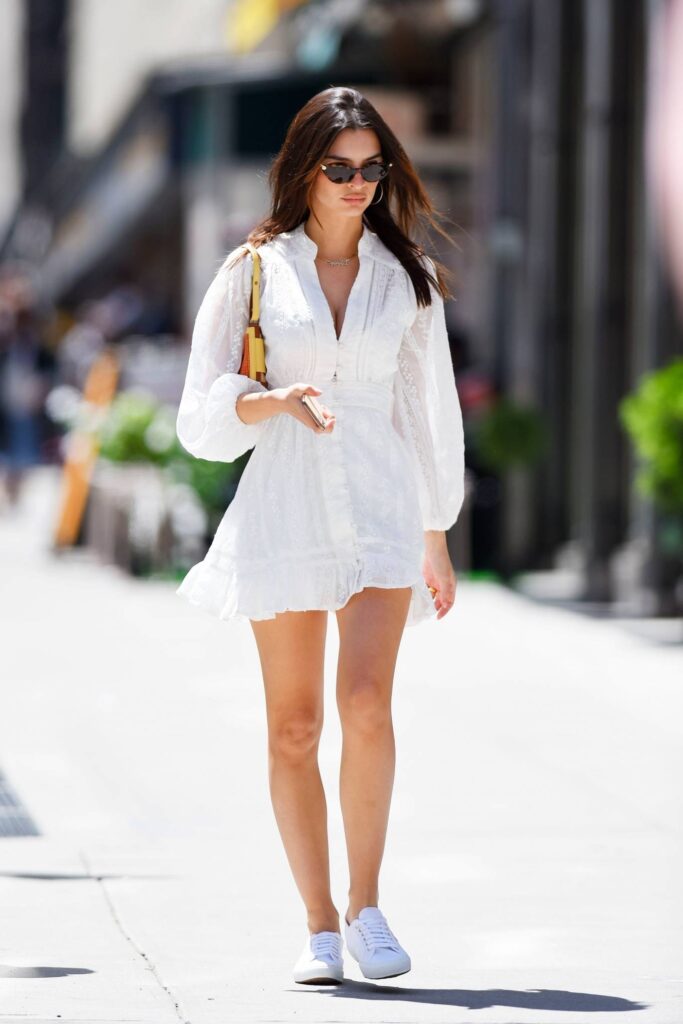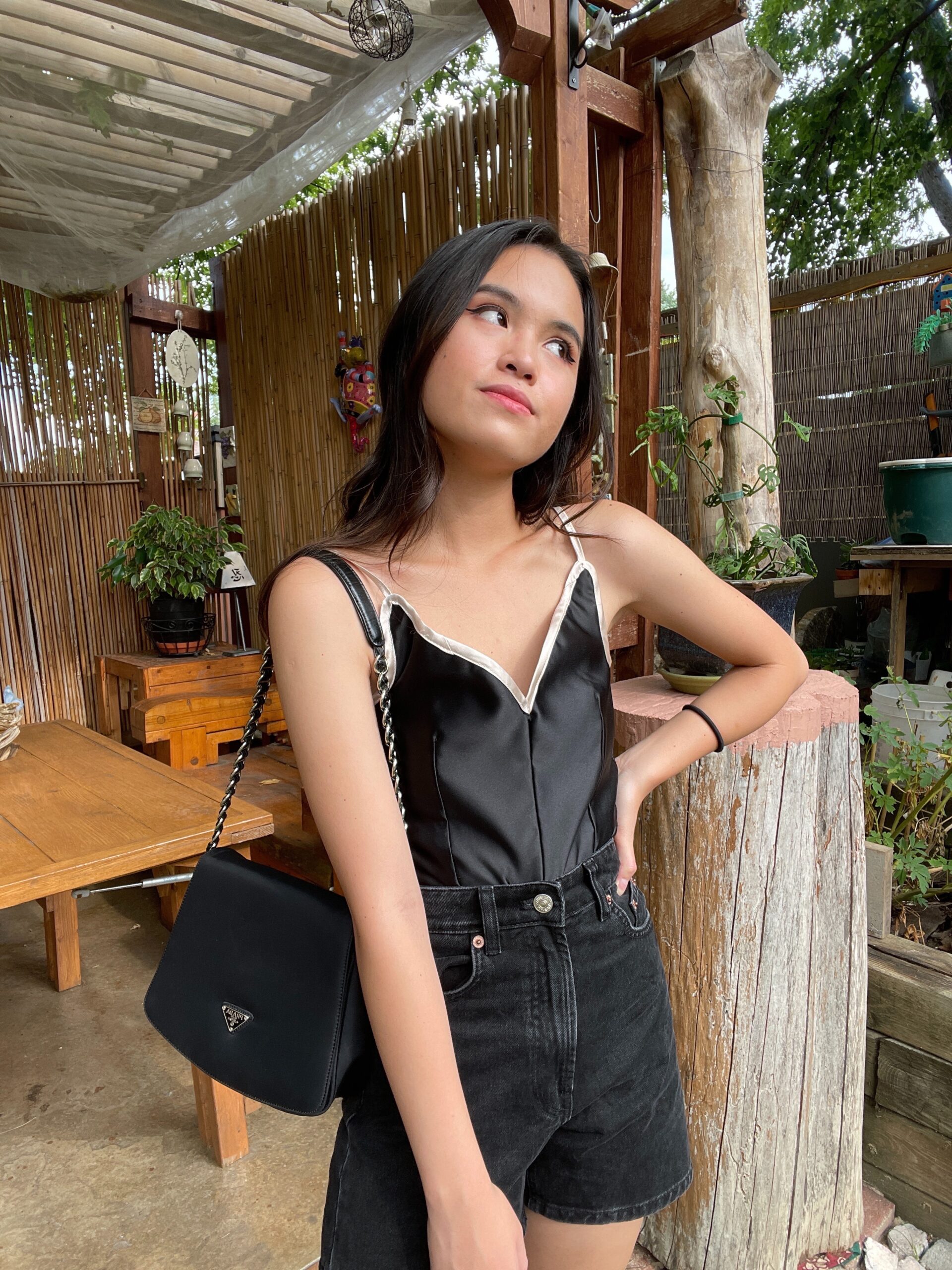 Sophie Diego (she/her)
Style Editor
Dreamy Eggshell Whites
Lizzy McAlpine's hit "Ceilings" has the internet scrambling for the perfect countryside dress. It's the kind of fit made for prairie field running, or gesticulating dramatically over your unrequited crush. If you're in search of your very own 'protagonist dress,' creamy eggshell whites, eyelet fabrics, and tea-stained linens are all the rage on TikTok and Instagram. To the city-dweller, this specific hue is reminiscent of sunset romances, vineyard picnics, and other picturesque fantasies.
In fashion sense, the dresses in question usually feature corsetry details, ruffles, flowy skirts, and lots of opportunity to show off your décolletage. You can thank sweeping trends such as renaissance-core, which is all about imbuing a sense of royalty and escapism. One of the main advantages in jumping on the 'creamy eggshell white' bandwagon is its breathability. Cotton and linens are commonly used in these types of dresses, which is ideal for humid weather.
If you're looking to partake in this trend, take a peek at the Francesca Mini Dress from Fait Par Foutch and the Diana Dress in Ivory from Ciao Lucia. Be sure to top off your final look with some dainty gold jewelry and a raffia handbag!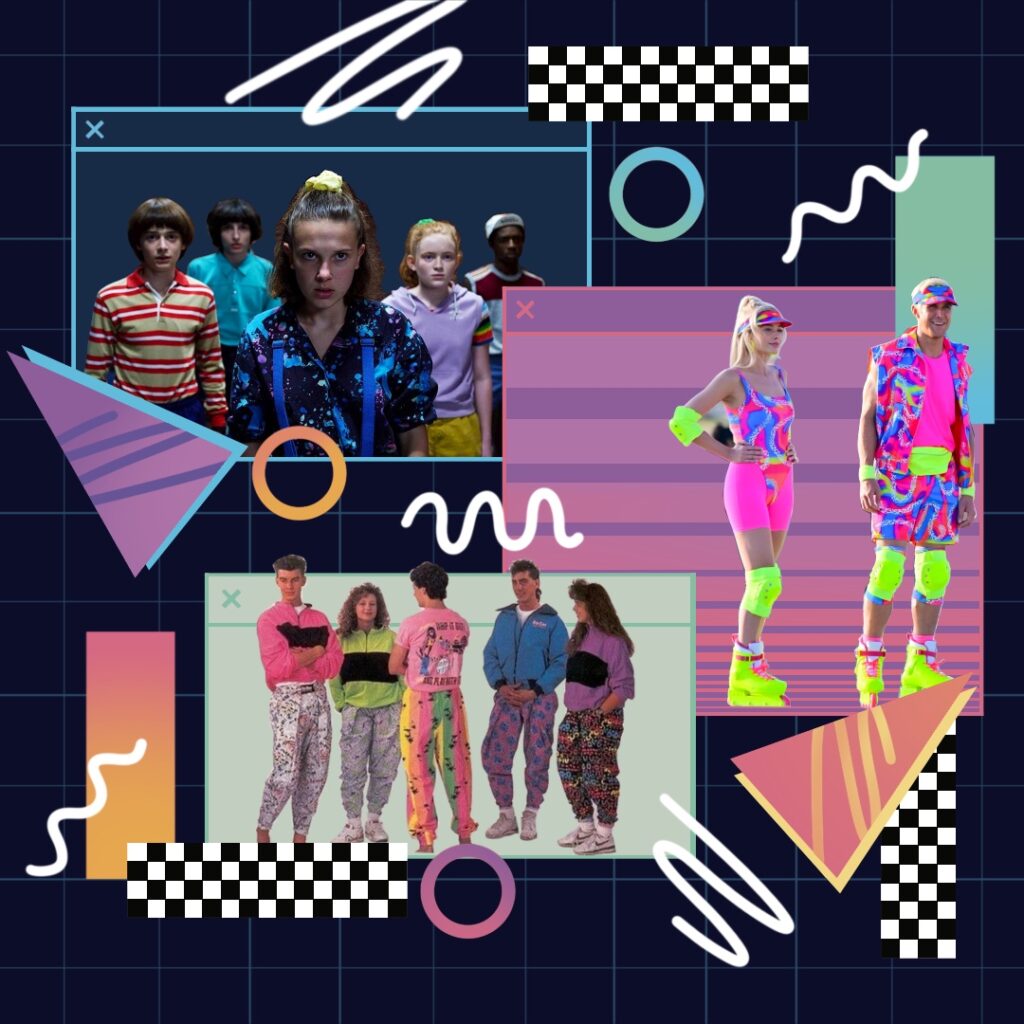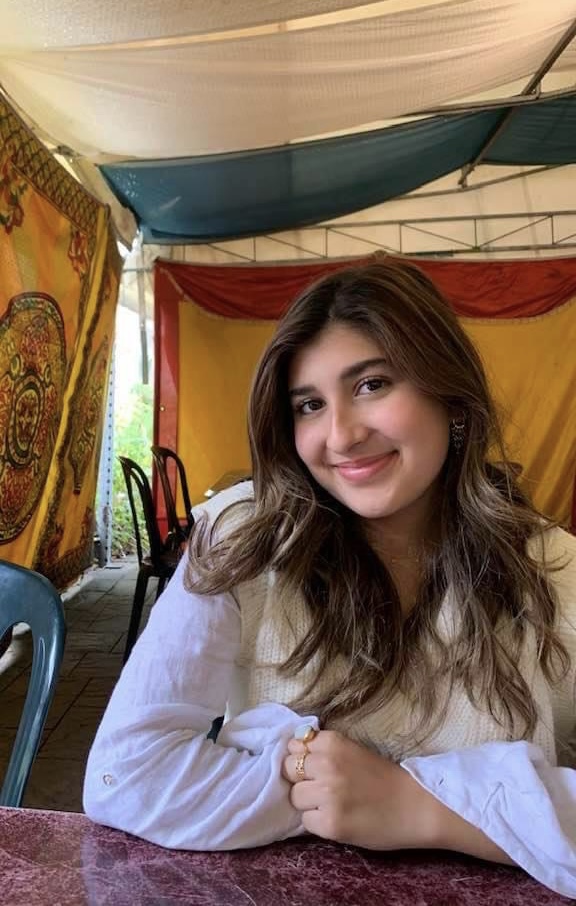 Jennah Faruqui (She/her)
Culture Editor
Party Like its the 1980s
Welcome to the next era of extravagance, drama, and nostalgia. The '80s are back, from bright colours and geometric shapes to power dressing, bold accessories, denim, and puffball bubble silhouettes—these iconic fashion trends are making a return this spring and summer.
These trends have been greatly influenced by such style trends in film, such as the hit show Stranger Things and the new upcoming Barbie movie. The modern interpretations of the '80s trend focus on relaxed versions of the once beloved decade. 
Power dressing was popularized in the early 1980s by women looking to convey authority when entering the workforce. Power suits consisted of bold colours, sharp shoulders, and oversized blazers pulling from the masculine identity. In 2023, women are looking to make a statement and are embracing the '80s suit as a form of power dressing. 
In the '80s, accessories, especially earrings, tended to be quite pronounced and prominent. They often charmingly complemented an outfit, offering a perfectly dramatized statement piece to make anyone stand out. 
Puff Ball Bubble silhouettes became increasingly present at fashion weeks this year. The revival of the bubble skirt has started to make way on the fashion runway in funky colours with big shoulder puffs while also varying in length from shorter to more extended versions with low-waist silhouettes. 
You may wonder why we are entering the '80s now. This fashion shift is due to the simplistic style of dressing resulting from the pandemic. Nowadays, people want to liven up to their wardrobes and embrace the bold and ecstatic aesthetics of a time that exuded a similar vibe the '80s.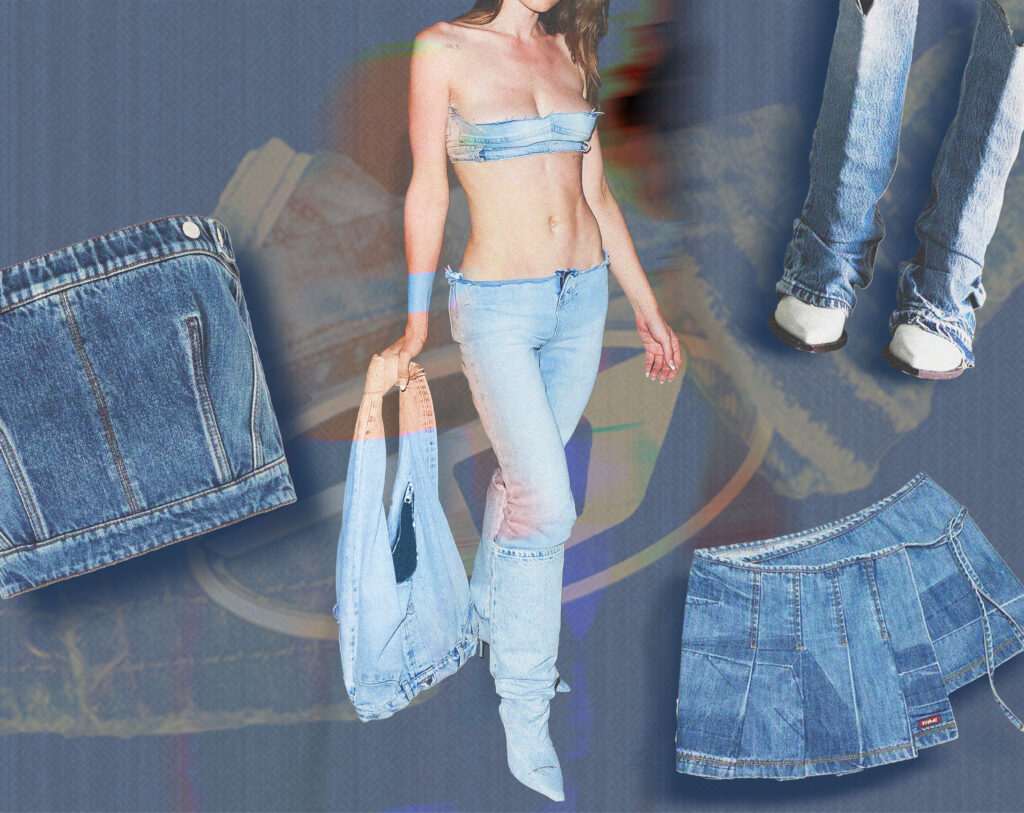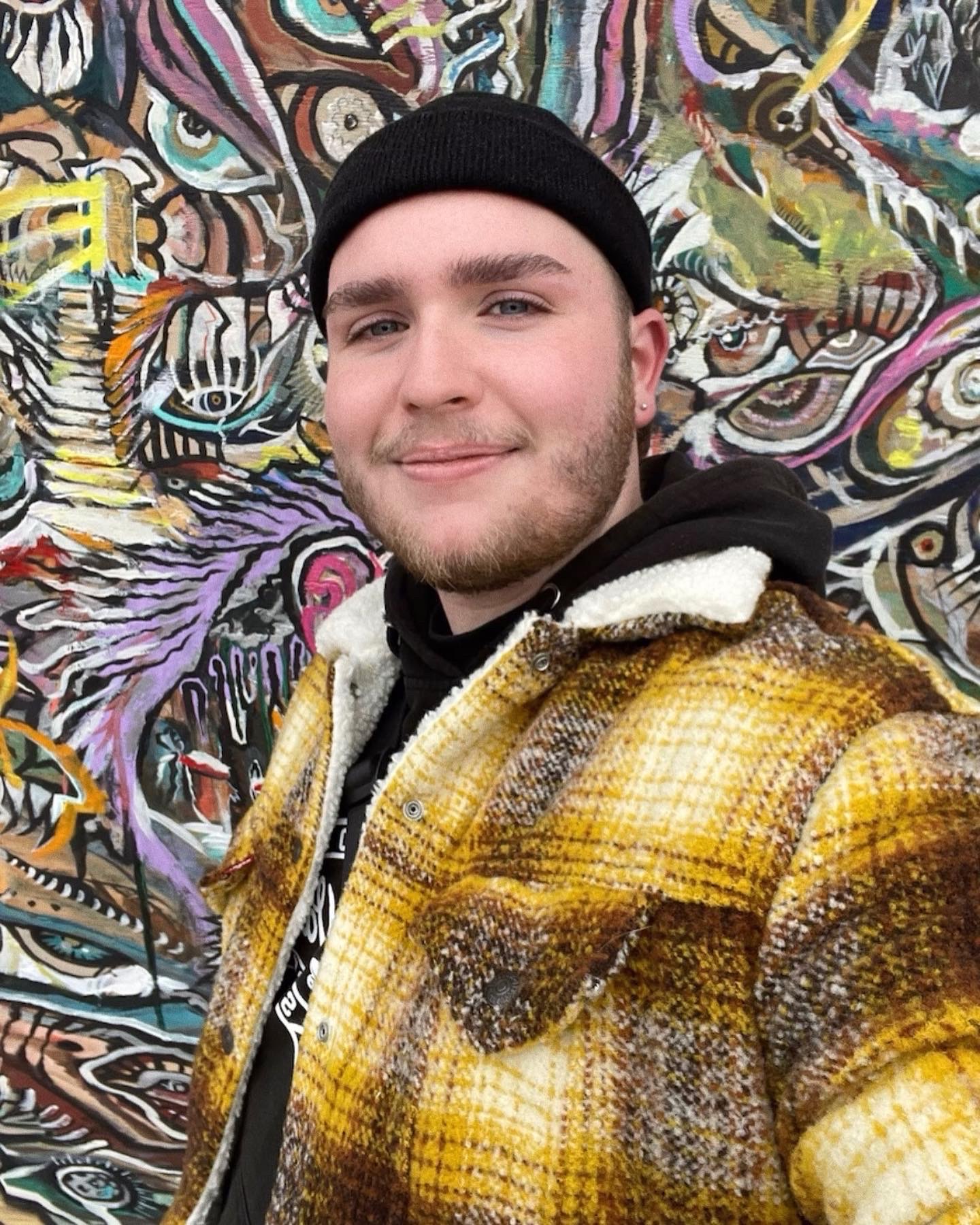 Jacob Marion (he/him)
Copy Editor
DIY Denim
Want a fun and unique way to turn your winter clothing into cool warm weather looks? Do-it-yourself (DIY) denim is going to be your go-to trend this summer! Social media apps like TikTok are flooding with tutorials on how to turn vintage jeans into tube tops, or strips of mismatched denim into miniskirts. 
The ways to upcycle your denim for next season are endless. Even street style star and denim-obsessed Julia Fox has hopped on the trend, showing a step-by-step tutorial on how to recreate her iconic looks. High-fashion brands like Diesel by Glenn Martens have also started showing denim-heavy collections, full of looks just begging to be DIY'd at home. Don't be afraid to put your own spin on things too, this trend is all about using denim in unconventional ways.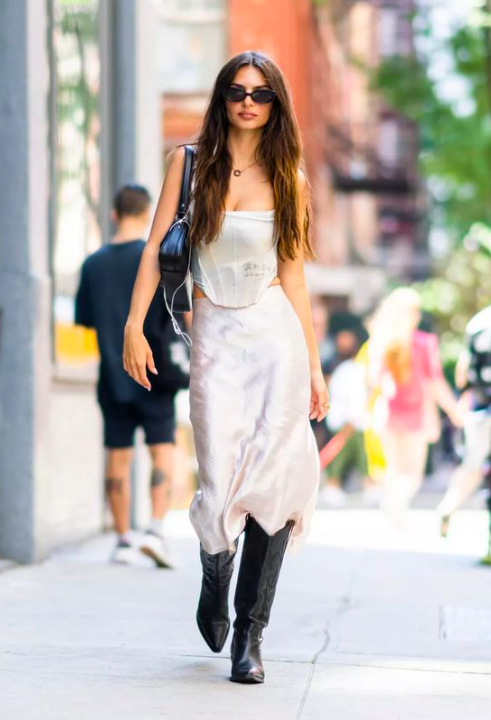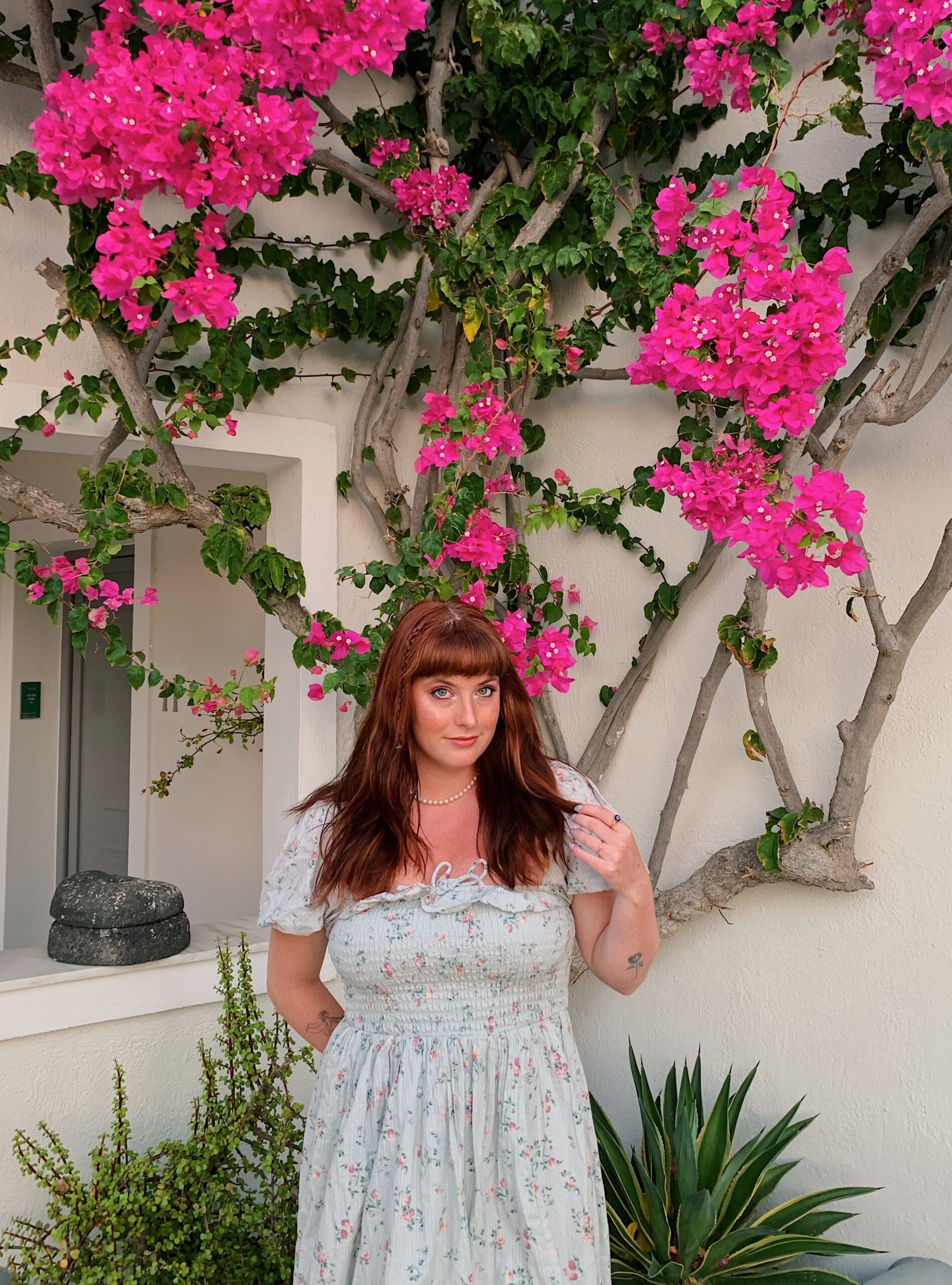 Taite Krueger (she/her)
Copy Editor
Country Chic – My Obsession with Cowboy Boots
As the sun starts to cling to the towering office buildings well into the evenings, the sidewalks grow slick with slush, and the birds serenade me each morning, one thing is clear – spring is coming to Toronto. What better way to shake off the gray days behind us than some spring shopping? If you're looking to add a twist to your warm weather wardrobe, there's no better solution than thrifting a pair of cowboy boots.   
Contrary to popular belief, cowboy boots aren't only for the farm – they pair perfectly with linen midi skirts, printed mini dresses, silky slips, distressed denim, and even trousers. They'll add a unique (and practical) twist to your spring outfits. If you are looking to snag a pair for the upcoming season, Kensington Market is a great place to start. Thrift havens such as Courage My Love have vintage cowboy boots in many colours, including raspberry red, aquamarine,  chestnut brown, and sleek black. Oh, and best of all, they have already been broken in! 
With your trusty cowboy boots this spring, you will be ready to dance the night away. Take this as your opportunity to stroll High Park, picnic in style, sprint to catch the TTC, and grab a cocktail at the nearest bar. This spring, we are taking the country girl aesthetic downtown.  Picking an outfit will have never felt so easy.