CREATIVE DIRECTOR, WRITER & DESIGNER Waqar Muhammad
This series of fashion illustrations was inspired by the Northern African and Omo Valley Ethiopian Tribes. As POC designer, my inspirations are global. Through my personal design and creativity research/exploration, I came across some amazing photographs of African individuals with elaborate face paint, body modifications and floral headpieces. Those images were so enamoring that they inspired me to explore more which led me learn about the various tribes of the Omo Valley and Northern Africa. The tribes featured in these images are: the Mursi Tribe, The Surma Tribe and the Wodaabe Tribe. Each tribe has its own unique ideals of fashion and beauty and I wanted to highlight them in the most complimentary way possible while also making them fashion. The Mursi women are known for their body modifications of the lips and ears where they incorporate plates for beauty and status. The Surma people utilize organic paint and terrestrial materials for their aesthetics along with using ear and lip plates. The Wodaabe men wear this particular form of face paint in a courtship male beauty pageant. Ultimately, my goal was to explore the realm of digital art and celebrate and give credit to beauty ideals that are pioneers of much of what is practiced in fashion and beauty today in the West/worldwide.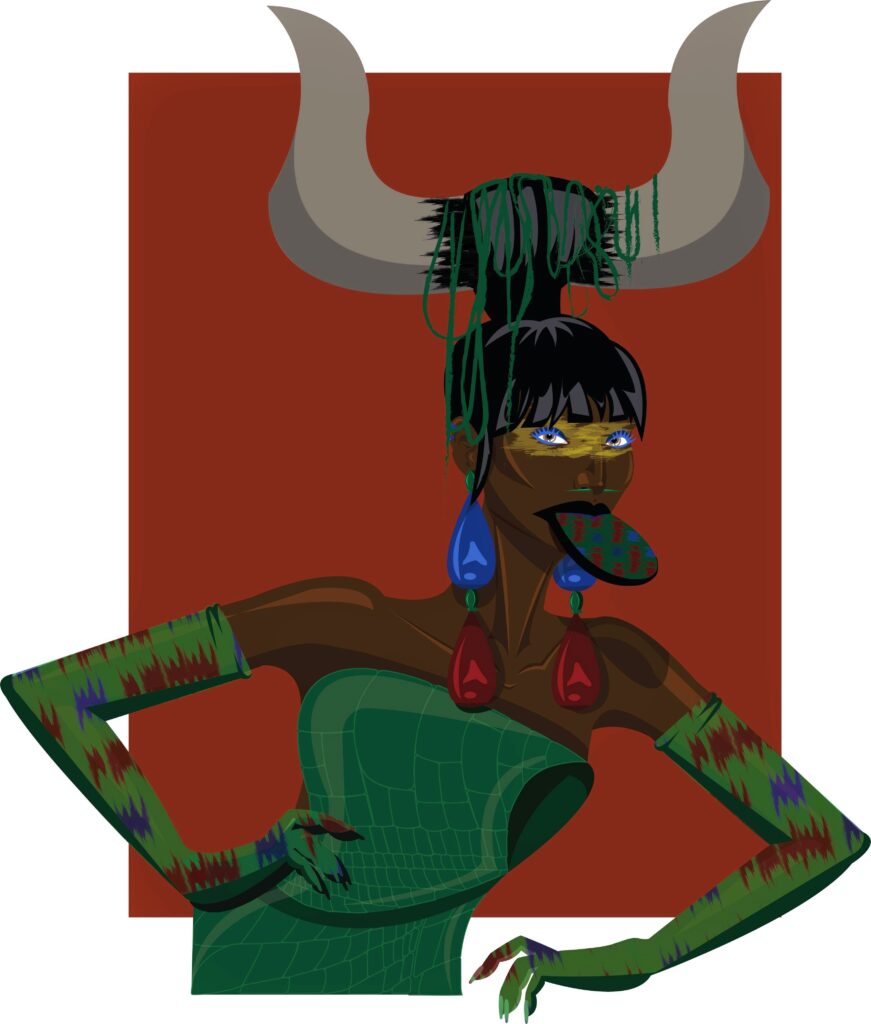 The Mursi Tribe is one of many tribes that reside in the Omo Valley, Ethiopia. Their standout visual aesthetic is using body modifications and various styles of piercings to accentuate their beauty. One significant practice is the lip and ear plate modification. The Mursi women begin this journey at puberty by installing a small lip plate and removing their lower set of teeth. As the women grow in age, the size of the plates is also increased. The size of the plate is often associated with a woman's beauty and social status (wealth and hierarchy). Adding on, often married Mursi women use headscarves and veils to conceal their lip plates as means to only display them for their husbands.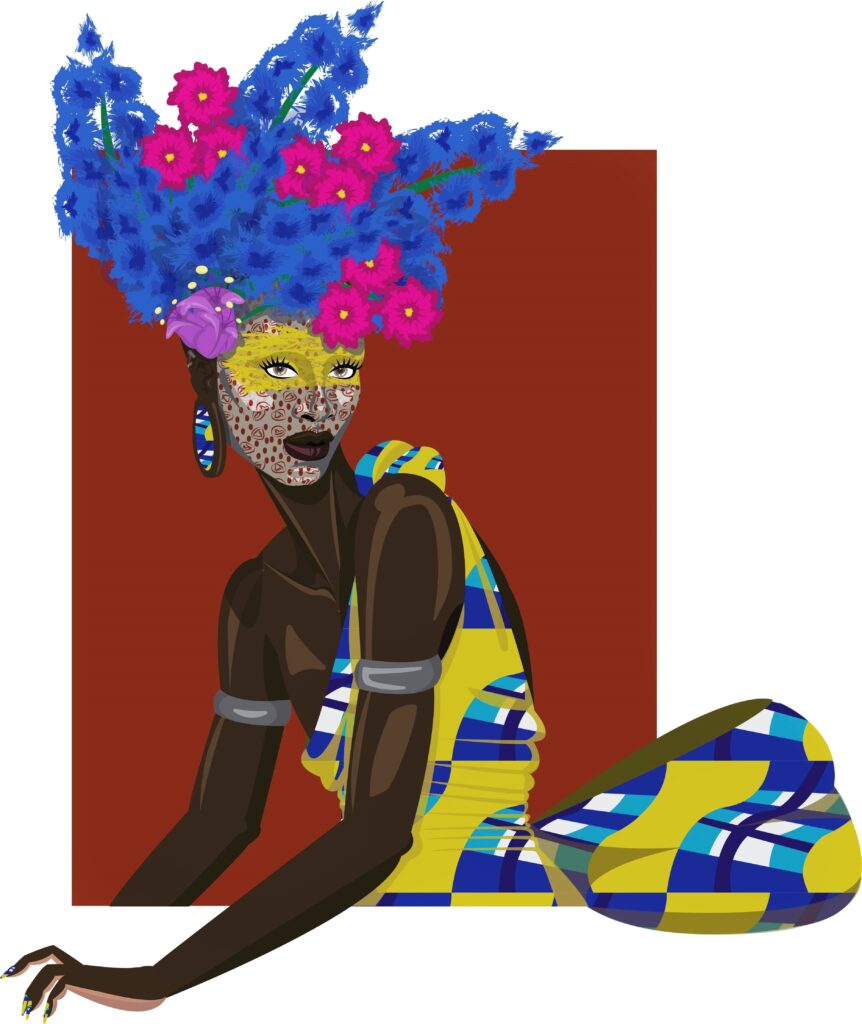 The Surma Tribe is one of many tribes that reside in the Omo Valley, Ethiopia. Their standout visual aesthetic is using organic materials (white clay paint, flowers, shrubbery, horns, berries etc.) to decorate their faces and to make intricate jewellery/fascinators. The women also incorporate lip and ear plates for beauty and status (the original spacer piercings). Adding on, everyone participates in this artistic self expression regardless of gender identity.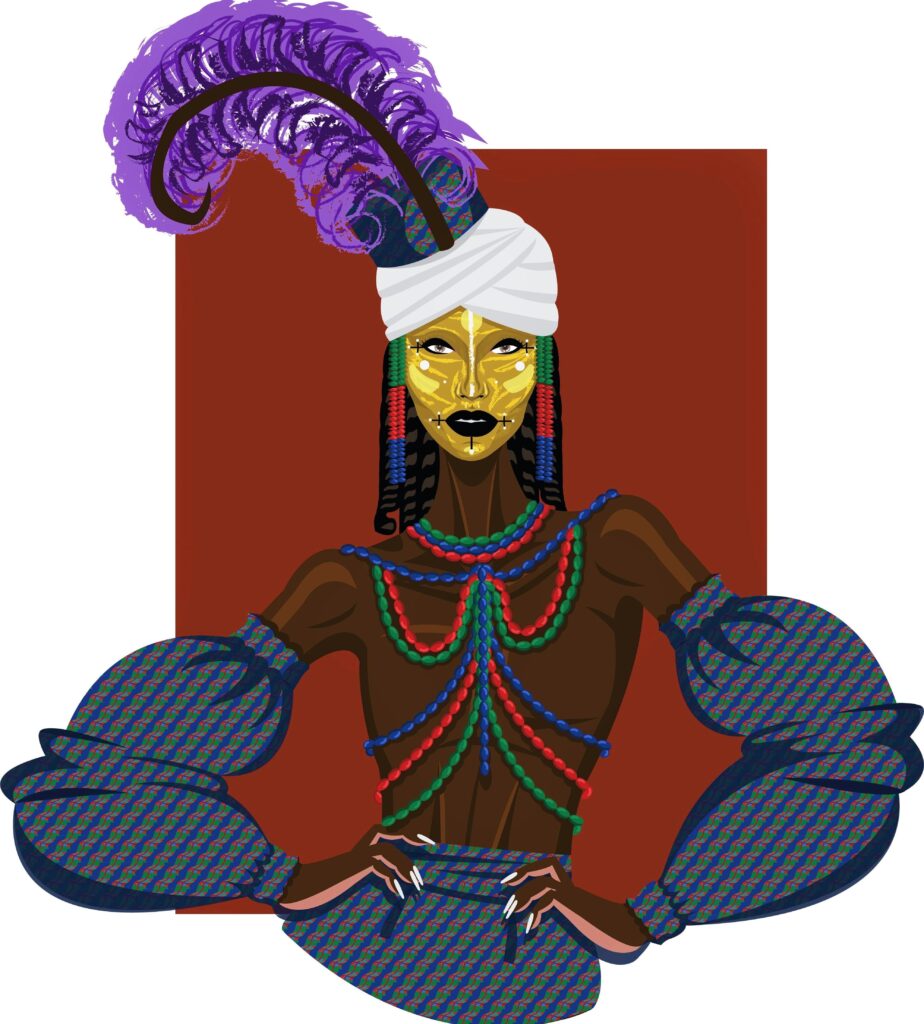 The Wodaabe Tribe is a nomadic tribe that resides and travels around North East and Central Africa. It's standout aesthetic is a male beauty pageant held during the Gerewol Festival during late summer. The pageant is used as a courtship ritual for potential marriages. The young men use face paint, clothing and accessories (hats, feathers, beads etc.) along with performances (dancing and exaggerated facial expressions) to highlight their features like eyes, bone structure, posture (height) and white teeth.