GRAPHIC DESIGN Audrey Chen
During a day of mindless scrolling through Instagram, I was drawn to a vibrant yellow beaded handbag on Notable Life's Instagram page. I quickly clicked through to the brand's Instagram account and my eyes were instantly indulged with lively coloured accessories, unique designs, and creative flare. Ashabi is the name of the brand that got me excited about accessorizing again, especially during a time where beyond an UberEats delivery notification, it's hard to be excited about much else.  
After placing an order for a pearl, hand-beaded bag from Ashabi, I was itching to know more about the designer and brand itself. Looking through Ashabi's Instagram page led to corresponding with the designer via DM, and soon scheduling a Zoom interview with Rukayat Egbeyemi—the small business owner and designer behind Ashabi. Through a casual and light hearted chat with Egbeyemi, I was able to uncover the creative behind the intricate accessory designs themselves. 
"My name is Rukayat and my brand name is actually one of my names, Ashabi, which means chosen for birth," explains Egbeyemi, "if you think about it, it fits because I chose to birth this business."  
A proud immigrant after having moved to Canada 10 years ago from Nigeria, Egbeyemi incorporates Nigerian culture in most of her accessories. On top of running Ashabi, Egbeyemi is currently working towards a diploma in community and justice services.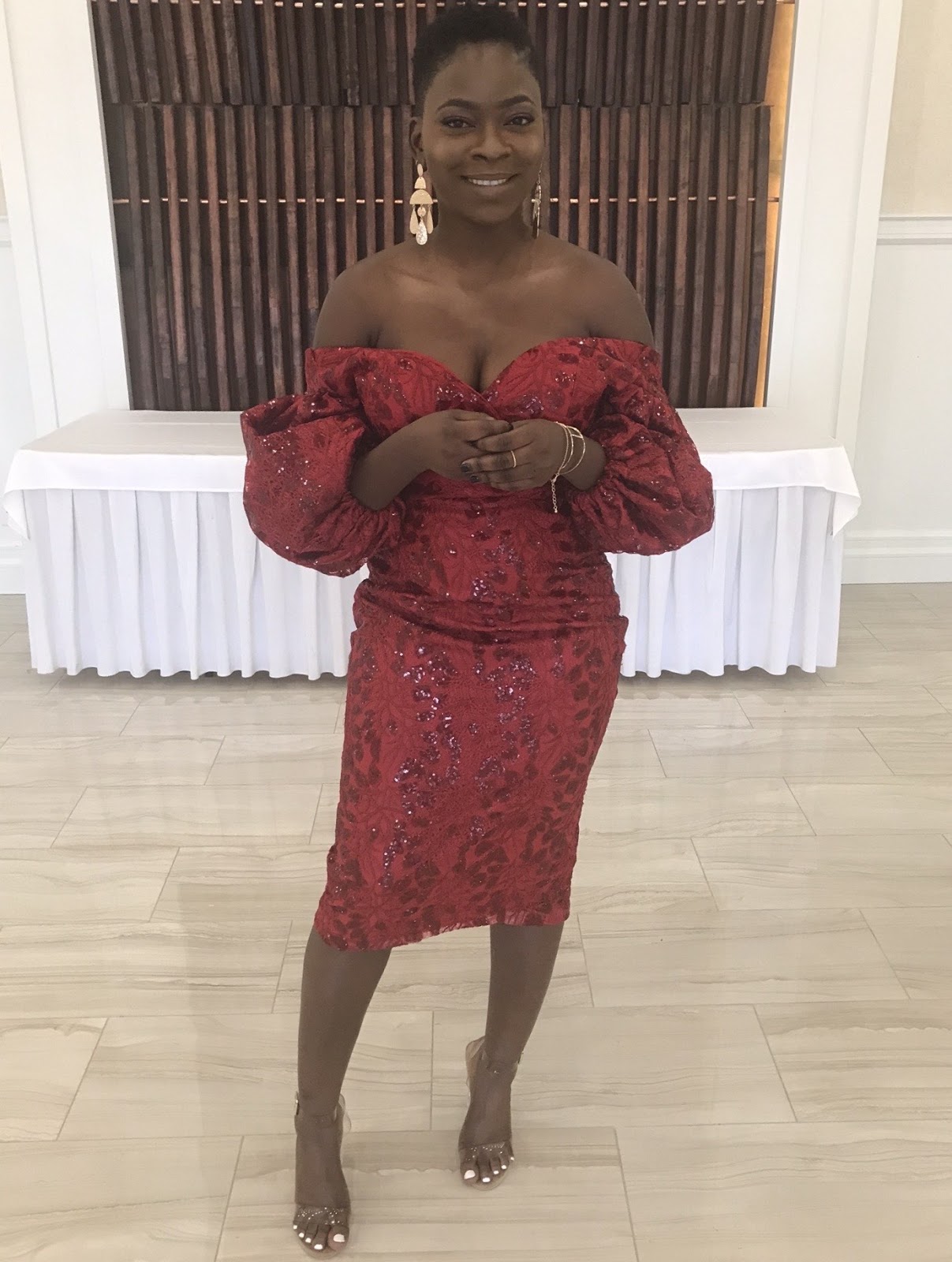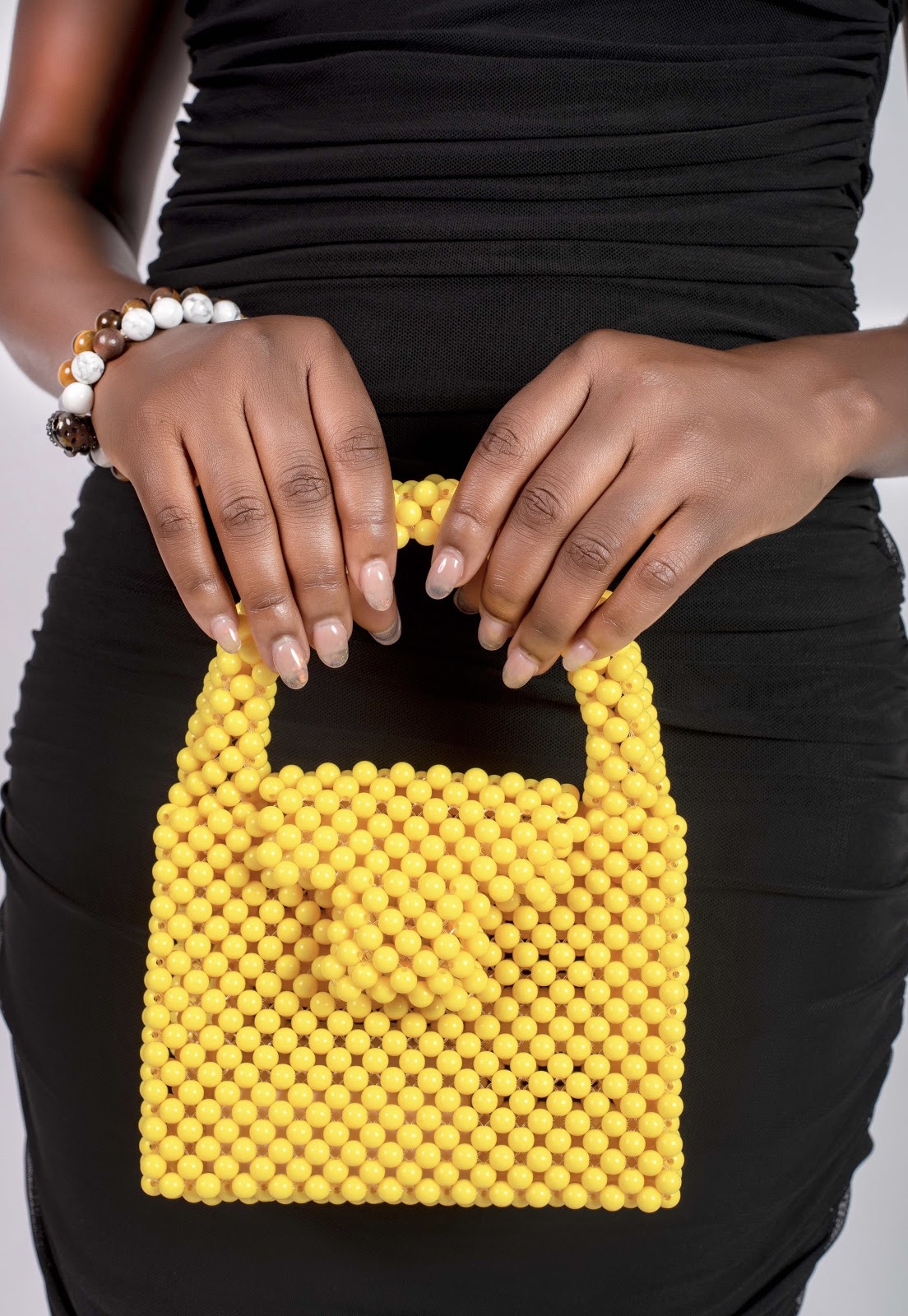 Egbeyemi started her business prematurely in 2018, but wasn't prepared to grow her business. The designer decided to take a break from her brand, until a major shift in the world prompted her to continue. 
"I took a break and then the pandemic happened; at the time I lost my job and thought, okay I might as well make something out of it," said Egbeyemi.
The 25 year-old designer explained her concerns building a business during a pandemic, "At first, it was scary because I wasn't sure if people would buy anything. At the time, we weren't going out and no one was dressing up to go anywhere." Egbeyemi adds that making accessories people wear to go out was tricky given the circumstances. "Before I started, I spoke to my friends and family members and they said, the time is now. You might as well start and see what happens. The support has been amazing, it's been more than I could've imagined." 
Egbeyemi explained her inspiration to create new designs comes from a variety of places, including social media and loved ones. "My friends and family inspire me to create new things and most of my projects are actually named after friends and family. They're the people who get me going and my customers of course" 
All Ashabi accessories are handmade by Egbeyemi herself and production time varies depending on the accessory. Bracelets take about 10-15 minutes, Abi bags take a little over an hour, and Tifa bags require 24 hours to make. Additional time is needed if customers require any form of customization for their orders. 
When asked about the factors that set Ashabi apart from other fashion brands, Egbeyemi emphasized the connection between creativity and Nigerian culture.
"The thought and creativity that goes into each item makes [Ashabi] unique and the fact that there's an African inspired background to it. For my country back in Nigeria, beads are a very big deal; royalty wear beads as part of their accessories. Taking inspiration from that sets my business apart" says Egbeyemi. 
Pushing to create accessible luxury for all is a main goal behind the purpose and meaning of Egebyemi's brand as a whole. Ashabi consists of varied accessories ranging in price point—a mindful decision by Egbeyemi to keep things affordable. 
"My focus is to hopefully change mainstream fashion, especially when it comes to accessories. We see a lot of people going miles in order to achieve a sense of belonging when it comes to social media and fashion." 
"The goal," adds Egbeyemi, "is to make people see that you don't need a certain or big brand to make you feel fashionable. Anything can make you feel fashionable as long as you style it to the way you'd like."
Anything can make you feel fashionable as long as you style it to the way you'd like.
Reflecting on the past year of business and looking ahead to future goals, Egbeyemi exudes humble elegance and gratitude. The designer behind the magic of accessories that caught my eyes online remains a powerful force to be reckoned with, and a creative who proudly wears her Nigerian roots on her sleeve.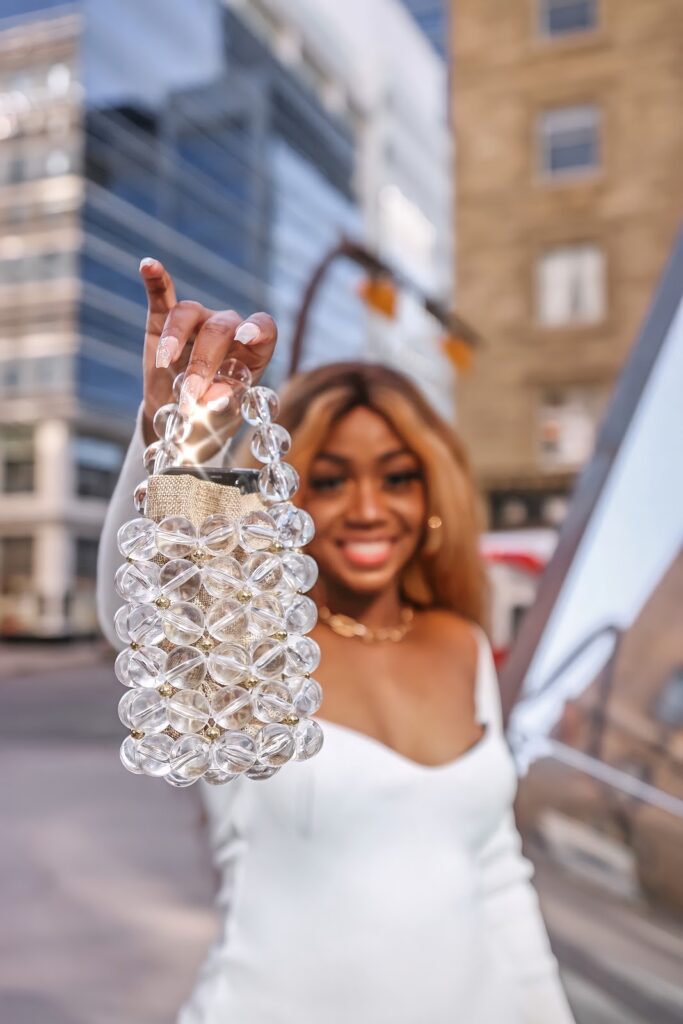 Ashabi is the name of Rukayat Egbeyemi's luxury accessory brand, a name meaning chosen for birth—a direct parallel for someone chosen to create and share her craft with the world. 
"Five years from now, I'll have employees, photographers, and a social media manager. Hopefully a store front where people can come in and purchase things. One of the things I said I wanted to focus on this year was customer satisfaction, as well as brand awareness," says Egbeyemi, "people say things into the universe, manifest, and surprisingly it's working. You found out about my business on Notable Life magazine and now you're here interviewing me about my business. So sometimes I have to pinch myself."