GRAPHIC DESIGN Jennifer Ji
The nature of dressing, for work and lectures, has been altered along with the post-pandemic understanding of at-home work and education. Despite the change, I have found the world of virtual meetings and classes a fun way to keep my fashion game alive. I have to admit, my daily fashion choices have shifted since the start of the pandemic; I'm used to presenting myself in heels, fancy tops and full glam. Instead, I've been prioritizing keeping things comfy and cute (emphasis on comfy). I've traded in my jeans for sweats and full glam for bare-faced looks with one bold element (lip or eyeshadow) to stand out over a Zoom screen. 
Knowing that my own fashion priorities and choices have shifted, I decided to reach out to others who may be in the same boat. In a predominantly virtual world, how do we navigate dressing for virtual meets, and what makes a look Zoom-worthy? 
I have found the world of virtual meetings and classes a fun way to keep my fashion game alive.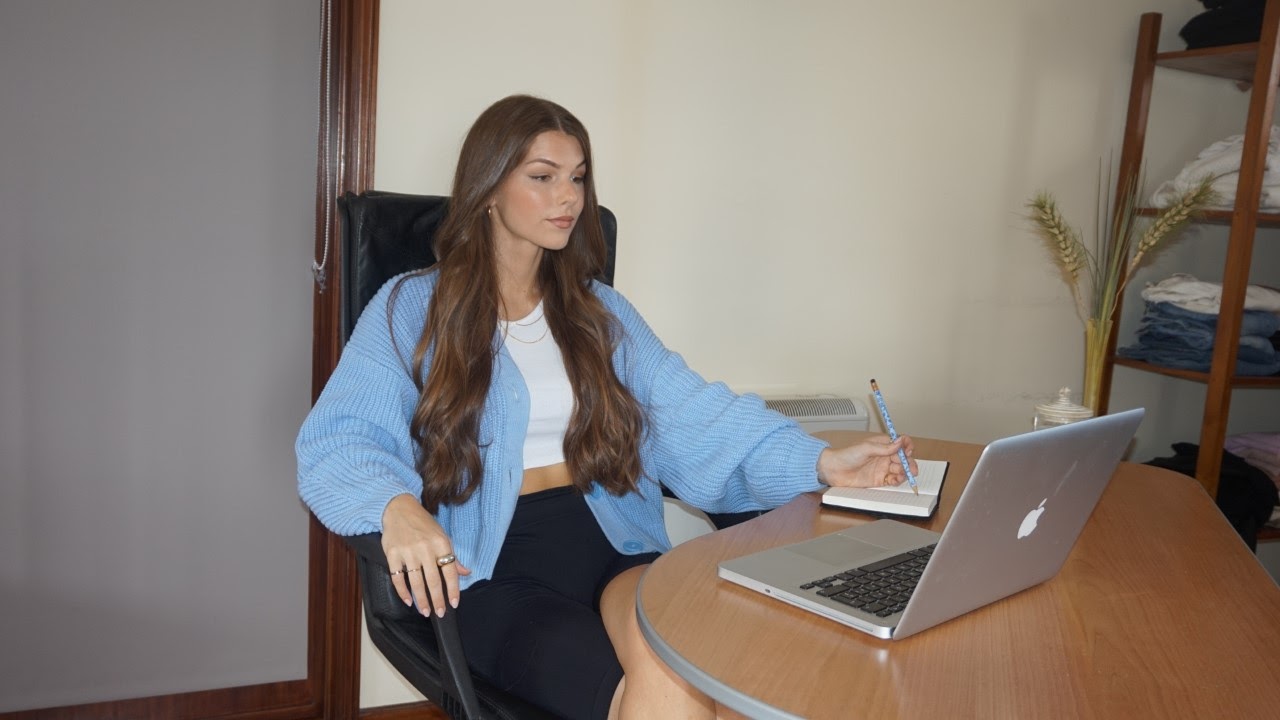 For Basel University graduate Virginia Steinmann, her most Zoom-worthy look incorporates both comfort and style. During an online interview, she explains that since the start of the pandemic and transitioning to at-home work orders, there has been an emphasis on functional dressing. Steinmann notes that Zoom calls require sitting for extended periods of time, which reinforces comfortable clothing options for bottoms – bicycle or cargo pants are her go-to! 
"Going out physically requires dressing in a manner in which your whole outfit is on point. On Zoom, however, you are only visible from the waist up. Therefore, wearing statement pieces on the top is an essential… I may put in greater effort when choosing earrings/necklaces/hair accessories, etc, as these will be of central focus on the screen" said Steinmann.  
Fourth-year Ryerson University student Aaliyah Dasoo opts for outfits that will make her feel her best: smart-casual looks! "It's a good balance between 'I'm in a meeting' and 'No wait, I'm actually just at home'" said Dasoo during an online interview.
Similar to Steinman, Dasoo puts the focus of her Zoom looks on the top half of her body, while conscious of toning down her outfits to be comfortable at home. 
"For example, in my outfit today, I went for a classic jeans and graphic t-shirt outfit. I gravitate a lot towards mom jeans when I'm at home, because they're a good comfy alternative to sweatpants. I've also been experimenting with bigger earrings a lot since you can really only see my head on a Zoom call" said Dasoo. 
According to Steinman, the anonymity of speaking behind a screen can be even more intimidating than in person. She explains that dressing to feel her best is what helps to counteract these thoughts. 
A tank/cardigan set with gold jewelry gives Steinman the confidence to perform her best despite any intimidation that comes with Zoom calling.   
"I have always been the type to dress up even in settings I know will be more casual. This preference persisted during my Zoom calls as it reinforced my belief that regardless of whether it's in the physical world or a virtual reality, looking good will help translate to feeling good, which will ultimately give you the confidence to perform your best" said Steinmann.
Use this virtually dominated time to have fun choosing clothes and ease the pressure behind outfit-planning.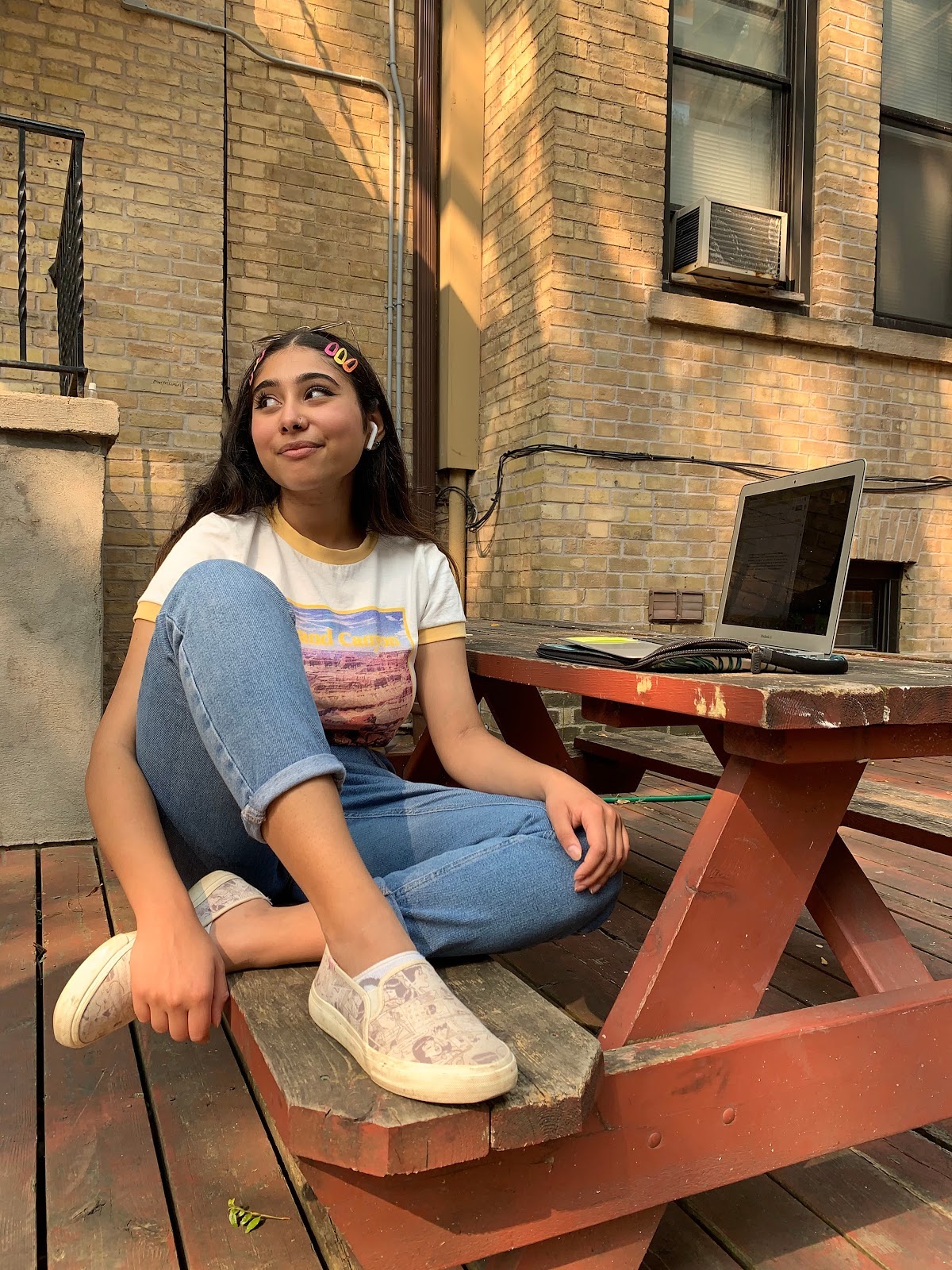 Whether accessorizing, experimenting with makeup, or even balancing out an outfits comfort to compliment its flare, the Zoom-worthy look is an attainable and self-motivated creation. To me, a Zoom-worthy look is one that highlights my individuality, without the pressure of perfecting my entire look for others to see in person. I can confidently try something new with makeup and add a unique accessory, all while wearing sweats and clothes that are functional to work and lounge around in. Use this virtually dominated time to have fun choosing clothes and ease the pressure behind outfit-planning – just roll (out of bed) with it. 
 "Zoom meetings have reminded me that I really do take pride in putting together a look for myself every day… Now that we're back to work and school, I'm glad I have motivation… Getting myself ready just makes me feel like I'm ready to take on whatever I need to get done – even if it's just from my bedroom" said Dasoo.