GRAPHIC DESIGN Jaqueline Borg
We're no stranger to the dangers of online shopping, with constant tabs of items we dream to have open; as physical retail experience continues to diminish, obsessive shoppers are finding their ways into the e-commerce world. This new era is shifting the way we as consumers perceive the idea of window shopping through a digital lens. If anything, the urge to shop has intensified from the comfort of our own home providing an escapist platform that curates our idealized self and fashion sense. 
As one of many initiatives to introduce the new StyleCircle team, we asked our team to compile their very own budget-free digital wishlist of their current favourites ranging from fashion to decor. These are pieces that give a glimpse into the team's personal style and their aspirational dreams. 
Danica Hooper (she/her)– Events Director/Writer
I chose these items because of how they were made: ethically and/or sustainably, and the craftsmanship and design in each piece is well thought out, and because of these reasons, they are all worth their price. I have been trying to shop more local, sustainable, and ethical products and since the fashion industry is the second largest polluter in the world, I might as well start there. Being a fashion student, I believe that it's my responsibility to advocate for sustainability in design because in the end, these are the pieces that'll survive the years and the ones you'll remember most. I'm not sure if I actually have a personal style/aesthetic, I usually just find pieces that I like and figure out how to style them with the clothing I already own. Right now I've been really into my boyfriend's t-shirts, boxer shorts, and masks. If I could afford any of these pieces, they would be in my closet right now but we're just gonna have to wait for that OSAP money to check these out!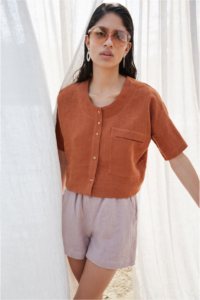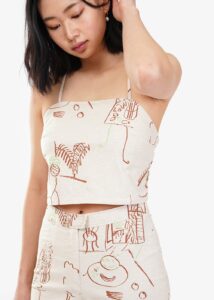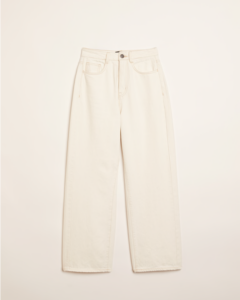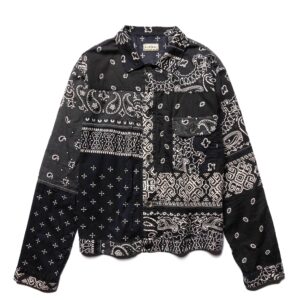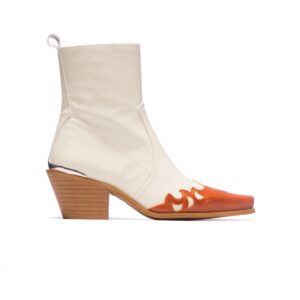 Jessi Hamilton (she/her)- Writer
I don't buy a lot of things (and am not buying any new clothes/shoes right now) so most of these pieces are things that I just really enjoy and have had conversations with my friends about, because we like to share and talk about fashion and design related products that we think are cool. I chose these because they're all memorable to me! I think these items definitely each represent different parts of my personality. They all are quite different, but are all handcrafted, most are by smaller brands, and they're all kinds of different pieces that you don't see everywhere. I think if I had to choose a favourite I would say the bra top. I think it's so cool, and I've seen it worn in different ways and pictures of different angles on the designer's Instagram (@shii_said), which has only added to how much I like it. This isn't a favourite brand of mine, but it's definitely one of my favourite new brands that I've discovered, and it's carried by one of my favourite concept shops, Café Forgot – @cafe_forgot on Instagram!
I asked my roommate/best friend how she would describe my personal style, and she said "aquarius vibes", which can mean original, progressive, and rooted in supporting a cause. I guess I would say my personal style is fun and original, and that there isn't really a single aesthetic to it. I like bright colours and statement pieces, and I definitely try to be conscious of how the things that I wear have an impact on the planet and the people who made them. The clothes won't be, as I'm currently participating in a fashion boycott where I don't buy any new clothing/textiles for a year, but I am moving soon so I might just have to see about getting that mirror!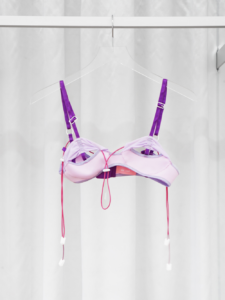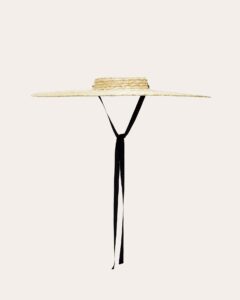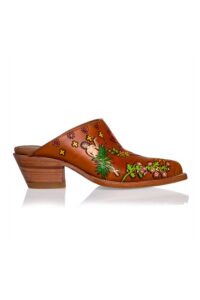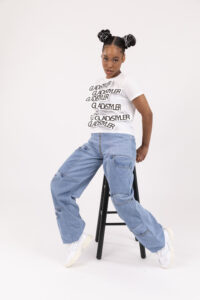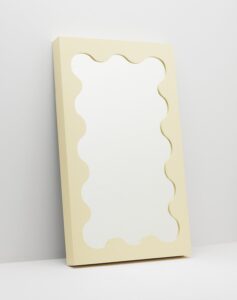 Mia Vos (she/her)- Associate Art Director
My wishlist items truly sum up the colours and the styles I gravitate towards. Though I find some days I adore the minimalist statement of black clothing, as per The Row's Mica Top, there are other days where I wish to dress myself in bright and saturated colours, as seen in the JW Anderson Colour Block Cardigan and Jacquemus' La Robe Manosque. In terms of the accessories, I've wishlist-ed sunglasses, especially more statement styles, which have always been a love of mine and the orange tint of these oversized square frame Gucci sunglasses truly fulfill my sunglasses lover's dreams. The final piece, the Feminities Necklace from Chloé, is inspired by my most recent love for gold necklaces and curating several of them to wear and stack together. As a whole, this wish list reflects my interest in both masculine and feminine styles. The femininity of the Jacquemus dress contrasts with the unique silhouette of the black Mica Top. It shows I like to make more of a bold statement through how I dress and don't shy from catching other's eyes with garments I wear. I've found I've had more of an affinity for long dresses such as La Robe Manosque as I like to express my femininity through such garments. I tend to lean more towards masculine silhouettes and looks in my everyday wear so for this reason and the influence of the late summer heat here in Vancouver, I'd name this vibrant pink Jacquemus dress to be my favourite. Jacquemus has had a huge influence on my taste this past year and their RTW collections and popular accessories (the infamous Chiquito) have become a personal favourite; the playful, romantic and colourful energy the brand emulates is greatly intriguing and joyful to me. I would describe my day to day style as not quite feminine and not quite masculine, somewhere in the middle with a melody of thrifted/vintage clothing, an array of silver and gold jewelry and either a neutral palette or a brightly colourful one. I've become more attracted to 70s style and aesthetic and have been adopting elements of it into my own aesthetic, such as flared jeans, faded printed t-shirts and dramatic blouses. Due to their price point I don't see these items proceeding to checkout anytime soon, but I always hold on to the "one day soon" mantra. Additionally, due to Harry Styles wearing the Colour Patch Cardigan, for his Today Show's*** rehearsal performance, fans have been recreating the cardigan so much that JW Anderson themselves released the pattern for it so that they may recreate it easily; maybe I'll pick up knitting and make it myself, if this quarantine continues longer, I just might!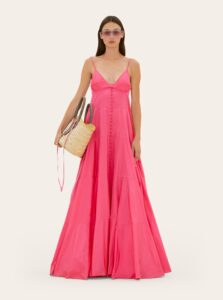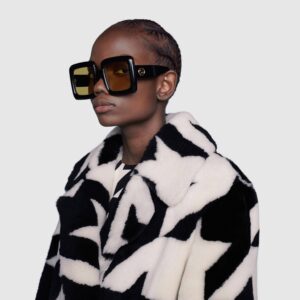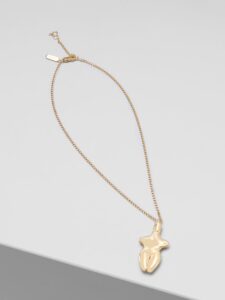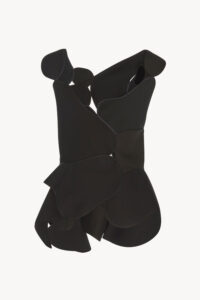 Nevi Gaetan (she/her)- Associate Art Director
My personal style goes through minor changes, which feels like every six months. Anyone who knows me thinks this is probably crazy considering I wear the same three colours and rarely purchase new pieces of clothing, but the subtleties of what I'm drawn to keep layering up in my head. When making purchases, I am always highly aware of how a singular piece fits into the overall visual narrative of my closet; from obviously the traumas of catholic school that always draw me to religious imagery, growing up around adults to the silhouettes of the 1980's, and being around too many creatives to want to wear anything but black. Currently, what I'm wearing is probably more inspired by Janet Jackson's styling from the 1980's-1990's than anything else, but recently I've been drawn to more deconstructed pieces like the work of Nensi Dojaka; there's always some sort of edge, but it's probably just the teen angst I haven't fully flushed out of my system. Will I be purchasing any of these anytime soon? Unless I've just accepted a sketchy "seeking arrangement" proposal, it's gonna be a hard no (although the Sade carpet is tempting.) A practical purchase? Buy 10 pairs of the tights and call it a day.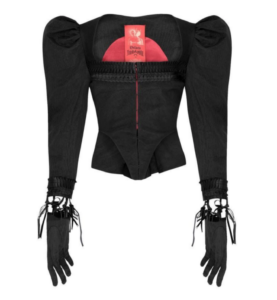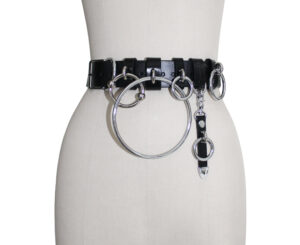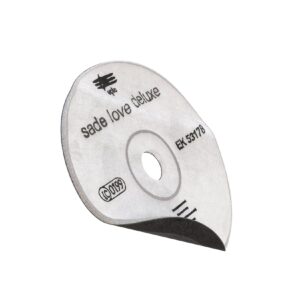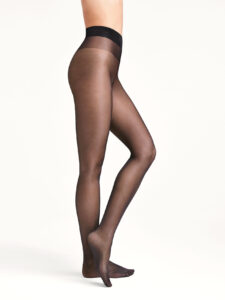 Noah Holder (he/him)- Copy Editor/Writer
These items are a mix of fleeting wants and things I've genuinely been eyeing for a while. The Debbie Hoops are already en route so I guess I cheated just a little bit. The 8 Eye Boots and CDG Kilt are certainly a reflection of my current ideal style and goal of creating a wardrobe; I really want to move towards gear that is just meant to last and that I will always want to wear. As for the Nicholas Daley piece, he is a designer I simply want to see more of. The crochet knit is reminiscent of Jamaican knit tanks, the joints that TonTon wears to the fête and gets too loose off the rum punch in. Lastly, the Baldwin novel comes from a long time of wanting to dive into his work but being drained from university reading lists. Honourable mention to André Leon Talley's new book Chiffon Trenches which I plan on getting to after I finish my current 'in progress' pieces.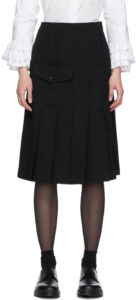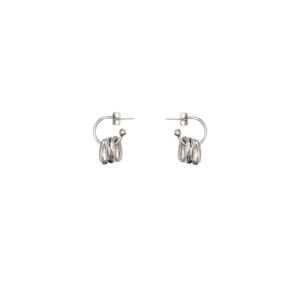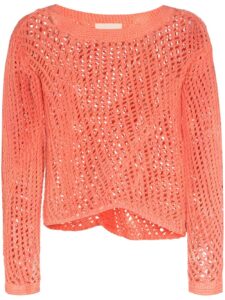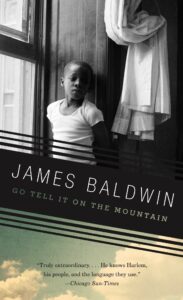 Omar Taleb (he/him)- Managing Editor
These items are very much indicative of my personality, my style, and my brand loyalties. These days, when I buy clothes, I look for pieces that last, pieces that I can revisit year-after-year; it's not that I look for strictly staple, neutral pieces – they can still be funky, but they need to be able to last. The Burberry tote is actually a rather controversial choice for me, given my distaste for Riccardo Ticci's designs for the house; the complementary pairing of blue and orange, however, for the "TB Monogram" is very much appealing. I will most likely not be purchasing given that, well, I already have a Burberry summer tote, as well as a chestnut-coloured messenger bag – to buy a third bag from the same house is just excessive. 
When we talk about pieces that last, our first thought is designer fashion that is often unaffordable. The thing is, it's all about how you treat your clothes and knowing what to buy. This $30 shirt from Uniqlo may not be off a runway, but at the end of the day, the quality is there. The same can be said about trainers from Nike or Adidas; they can last you years. There's been a few shoe purchases this summer, so I may hold off on the Daybreak SPs (although I did see them worn when I was in the Middle East back in February, and immediately fell in love) however, I may pull the trigger on the shirt. I already have it in three other colours, why not add another?
My love for Jaquemus has been vocal for the past year now – the look, the colourways, the vibe, everything. It's become one of my favourite designer labels. This overshirt is gloriously evocative of the French Riviera, but as the pandemic rages, it may not just be worth it this summer. 
Of course, there has to be a bottle of cologne in my cart. There's always a bottle of cologne in my cart. Always.
Guerlain is very much an Old Word parfumerie, the OG parfumerie, actually. The maison is not as well known in North America, where the public's taste leans towards products from esteemed and historic companies like Bath & Body Works, or Lush. Eau de Cologne Imperiale is one of their oldest scents, and belongs to a bygone era. It's only a matter of time until this bottle finds its place on my dresser.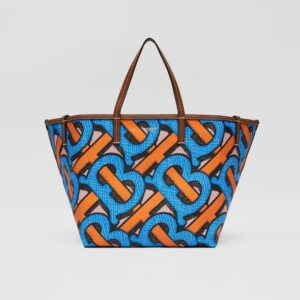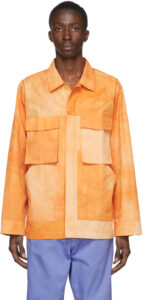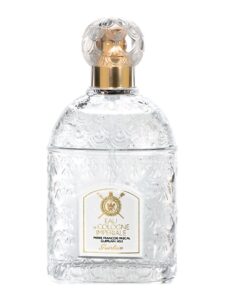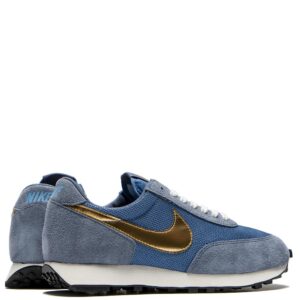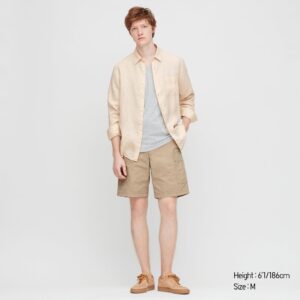 Sarah Pasquini (she/her)- Graphic Designer
I'm sure you have heard the saying, "It's all about the details". Personally, this statement could not be truer as I am a big advocate of fashion accessories; mixing and matching unique pieces has and always will excite me! I often pair staple clothing items with fun accessories from a variety of retailers or small businesses to communicate my individual style, one that's chic, feminine, and playful. 
My wishlist is composed of summer-inspired fashion accessories that I have been dreaming about from behind my laptop; by adding these items to my cart, I hope to manifest sun-filled beach days, patio date nights, and afternoon picnics. As Simon Porte Jacquemus said backstage before his SS20 Menswear show, "I wanted something sophisticated but at the same time as light as a cocktail in summer", strongly resonating with my aesthetic, making his coed collection one of my main summer 2020 inspirations from the colour choices and runway location to the imaginative shapes and prints. The large size of the shoulder tote bag (Le Grand Panier Soleil) is one of the quirks that I admire about this piece, ultimately making it a spinoff of a classic beach bag. 
For me, these playful accessories spark escapist ideas freeing my mind from reality and allowing me to dream of better days spent chasing the sun. My optimistic, fun-loving character is made obvious when I wear Kate Spade, a brand known for its elegant whimsy. Likewise, my simple and sweet personality is evident when incorporating sophisticated but youthful pieces reminiscent of my childhood, such as Emi Jay's Papillon Clip. Bottega Veneta's reinvention of the throwback heeled 'flip flop', adding strappy details and an elongated square sole caught my eye as a new way of wearing a throwback style. Nothing communicates fun and feminine better than a subtle statement, whether this be a large bag, unique textile, pop of pink, or reinvention of a previously loved trend. I adore using fashion accessories as a means of an escape from the norm and return to youthful fun; after all, the pure joy of playing dress-up as a child has never left me. 
Out of these items, my favourite is the Kate Spade Candy Drops Enamel Pearl Drop Huggies in Coral; the pearls are versatile, classy, traditional, and here to stay. Freshwater pearls are the perfect stone for this season with their lustrous finish catching rays under the summer sky. If you know me, you know that Kate Spade is my favourite brand and has been for quite some time. The coral enamel accent on these earrings contrasts perfectly with the pearls, satisfying the best of both worlds when it comes to my individual style. 
With that said, I may have to proceed to Kate Spade's or Emi Jay's checkout very soon; the clip and earrings are happiness-inducing, true to my aesthetic, and accessible. Unfortunately, Le Grand Panier Soleil by Jacquemus and Stretch Sandals by Bottega Veneta are out of budget, but a girl can dream, right?!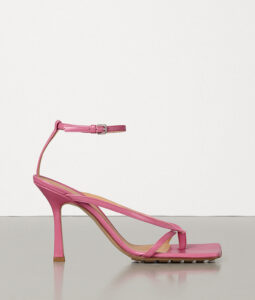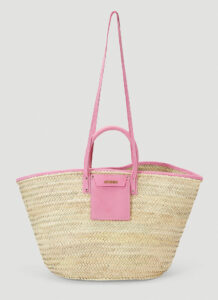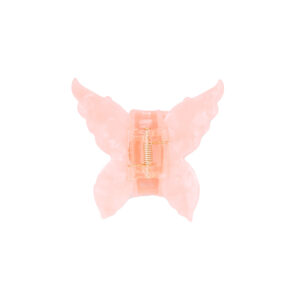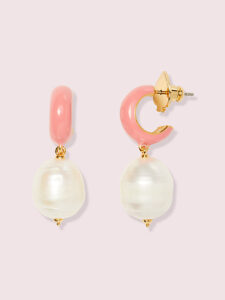 *This article has now been updated to include the items listed for each team member