GRAPHIC DESIGNER Joanna Ho
I was sitting at a midtown bar one September evening waiting for a friend of mine when I instinctively opened up Twitter to scroll through the events of the day. I don't remember what I was drinking, nor do I remember the name of the very attractive waitress who ended up giving my friend and I two free shots. I do, however, remember reading the following tweet from a user named @ckekra_ :
"gianni versace didn't DIE just to be bought out by michael kors"
On September 25th, 2018, Michael Kors Holdings christened themselves as Capri Holdings upon acquiring Versace in a 2.1 billion dollar deal; it only took a few hours for social media to have a meltdown.
The reality is that the state of luxury in Europe, where houses like Dior and Kenzo reign supreme, is completely different than that of America's. In Europe, luxury conglomerates such as LVMH and Kering own vast portfolios of brands, all operating under corporate umbrellas formulating plans for further expansion, while balancing brand equity. It's a highly streamlined operation, worth hundreds of billions of dollars. Contrast this with American luxury, and the first question you ask yourself: what even is "American luxury"? It might just be the $179.99 discounted MK purse thrown into that back corner at your local Winners.
The days where Ralph Lauren, Calvin Klein, and Donna Karan dominated fashion headlines on this side of the Atlantic faded away a long time ago. Coach and Michael Kors seemed to have realized this, explaining the Versace deal and MK's acquisition of Jimmy Choo in 2017; Coach, well into its luxury rebranding, previously bought Kate Spade and a shoe brand to rival Choo: Stuart Weitzman.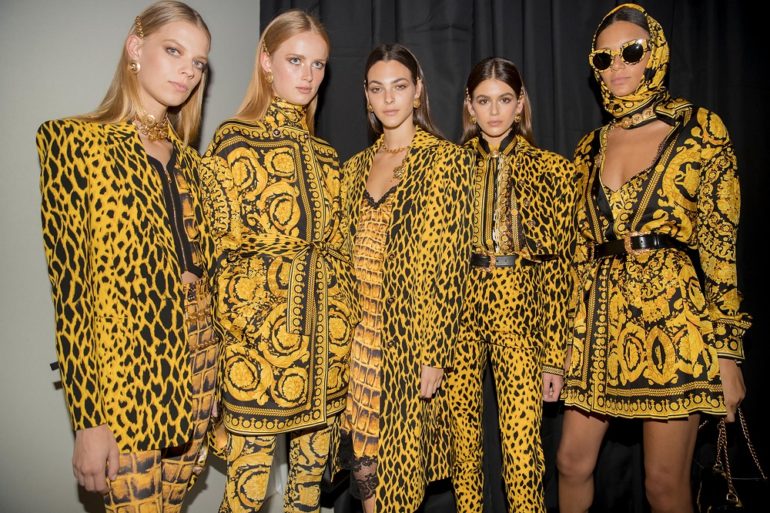 A few days after the deal was announced, it was revealed that Capri would be prioritizing the opening of over 100 new Versace stores. They risk making the same mistake Michael Kors did with rapid expansion and product diffusion. Granted, there is quite a difference in the price points between a Versace shirt and an MK one, but if Capri dreams of continuing as America's first transatlantic luxury group, they're going to need a better business plan and more companies under their corporate umbrella.
It's been a few months now and just outside of Toronto, a Versace premium outlet is already up and running. Gianni Versace must have been rolling over in his grave when the deal broke, but we can at least wait and see what Capri does next. Versace, while not the most profitable brand in the world represents luxe aspirations and a jet-set life that Michael Kors peddles to the masses; all that remains is to see if MK's superior physical infrastructure can be used to help the Italian house.