The idea that the beginning of a New Year initiates a new version of one's self is a concept western cultures have embraced as society pushes the goal of self-improvement. But why does every year have to be an opportunity to reinvent one's self? Why do we need to become a new person? Instead I suggest that we simply embrace who we are, enjoy the journey, and be kind to ourselves. That attention to detail can be hard to manage with the busy lives of the millennial. Below I present 5 apps for the millennial, that can help us work on this New Years Goal of integrating kindness and self awareness into our "new" self.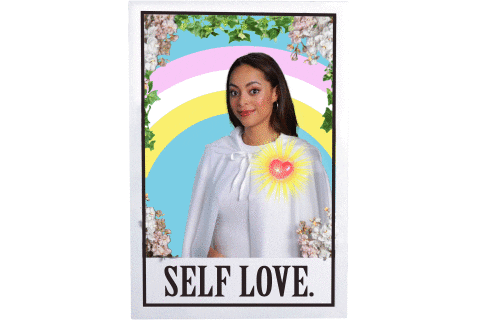 Shine text is a free self-care app that I have integrated into my life seamlessly. Every morning, they send you a conversational experience around your wellbeing, with research-backed content around confidence, daily happiness, mental health and productivity. Speaking from experience, I've tried apps that initiate self-care, but this is the only one I've actually stuck with because it literally inserts itself into my inbox every morning. There are days when I don't check it or don't have time to engage with the app, but there other are days when the message I receive via Facebook tells me just what I need to hear that morning. They even give you the opportunity to learn more about care practices or life organizational tactics. Shine is available via SMS, Facebook Messenger, Kik, and the iOS app is available in the App Store.
Still not convinced? Go on, read the reviews.
I find money gives me a lot of stress and anxiety. As a result, I tend to ignore my bank accounts as much as possible. Sometimes this means I overspend on food or coffee, just because I'm too afraid to face reality. The app MINT helps me take care of my money and my stress. You budget for certain things and it keeps track, sending you updates if anything fishy starts happening. Having the emails sent straight to my inbox helps me manage both my money, and my fear of money. Sometimes, I will admit, it will claim a weird item, like my camera gear rental, as pharmacy, because nothing can be perfect. But I'm pretty sure I would know if I spent $1200 at Shoppers Drug Mart.
Be kind to yourself through your responsibility and wellbeing and take care of your future finances in 2019.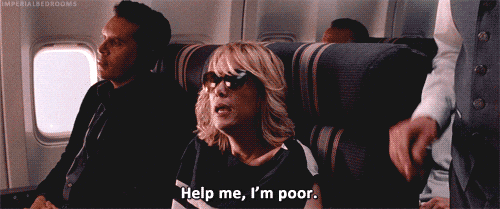 HEADSPACE / CALM
All that talk of money has me a little anxious right now, I won't lie. Thankfully that gives me a terrible segue to introduce Headspace – the app that taught me how to meditate. It's very basic, very simple, and intended to teach one how to integrate the habit of meditation. I try to meditate often, which really doesn't happen, but when I make the effort, it truly refreshes me. I even learned how to meditate and focus on the head muscles that clench when I get a tension headache… no more daily liquid advil snacks. What this app really boils down to, is living mindfully and in the present… which will help you focus on your current self instead of that dream board vision of you that you're hoping to become.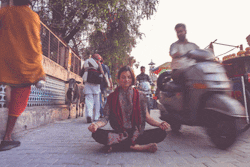 Now if you are a little more advanced in the realm of mediation, CALM may be an alternative app for you. It has more detailed guided meditations to help you manage anxiety, lower stress and sleep better – from beginners to advanced users.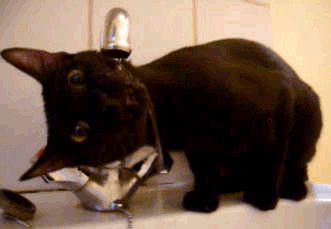 On the theme of being kind to yourself, self care is something we often ignore first when life gets tough.The app looks like vintage 2000's tamagotchi graphics, but in the best way; this aesthetic seems to be a recurring trend in millennial interest. The app sends you gentle reminders to take care of yourself – whether that be to hydrate yourself, to take a moment to breathe, or even just a motivational statement. Hydrate, Move, Breathe, Health, Break, Rest, Fuel, Refresh, People, Stimulate, Motivate. The app even logs your progress, allowing you to celebrate your self-care successes day-by-day.

They say the most successful people read everyday… and I can often feel my mind growing and expanding while I read; it is the BEST feeling. However I, like many others, I have NO time to read during the busy times. Blinkist allows me to expand my mind, learn about the world, and engage in my love of reading in 15 minutes. In a busy lifestyle, the app allows you to turn these little blocks of unallocated time into precious and rewarding moments for learning and reflection. Blinkist connects readers to the biggest ideas from bestselling nonfiction via 15-minute audio and text. There are about 2500 books to feed your fancy, growing every day. Be kind to your body, and nurture your brain!