The Sears Atrium was very much packed this past Saturday evening as attendees patiently waited for the INTRO Fashion Show to begin. This show, as it does every year without fault, consisted of designs from a select group of first year fashion design students showcasing their daywear dress collections. The daywear dress is a hallowed first year project that taunts and haunts most who encounter it. Often seen among fashion students as a torturous right of passage, INTRO is a way to take the painstaking efforts of these first year designers and put their hard work on display. Not only is this show an annual act of appreciation and recognition, but it is also a celebration for those who can finally say the garment is behind them. Suffice it to say that this year's proteges did not disappoint the crowd with their diverse design style and innovative imagination.
Originality and diversity was not only seen in the designs of individual garments but also in the choice of models. Staying true to not only what is right, but is one of the Ryerson School of Fashion's founding pillars, diversity on the runway is a breathe of fresh air long overdue in this industry. To see first year students, who have yet to get their bearings and define their design identity, so strongly understand the importance of (and defend) a community of inclusivity and representation makes us incredibly excited to see who they become as designers in the future. Models were not only different in racial background, but in height and body shape. A great step towards breaking the industry's stereotypical ideals. Hence, there were no yawns or moments of mundane de ja vu anywhere to be found as models walked the runway. A breathe of fresh air indeed.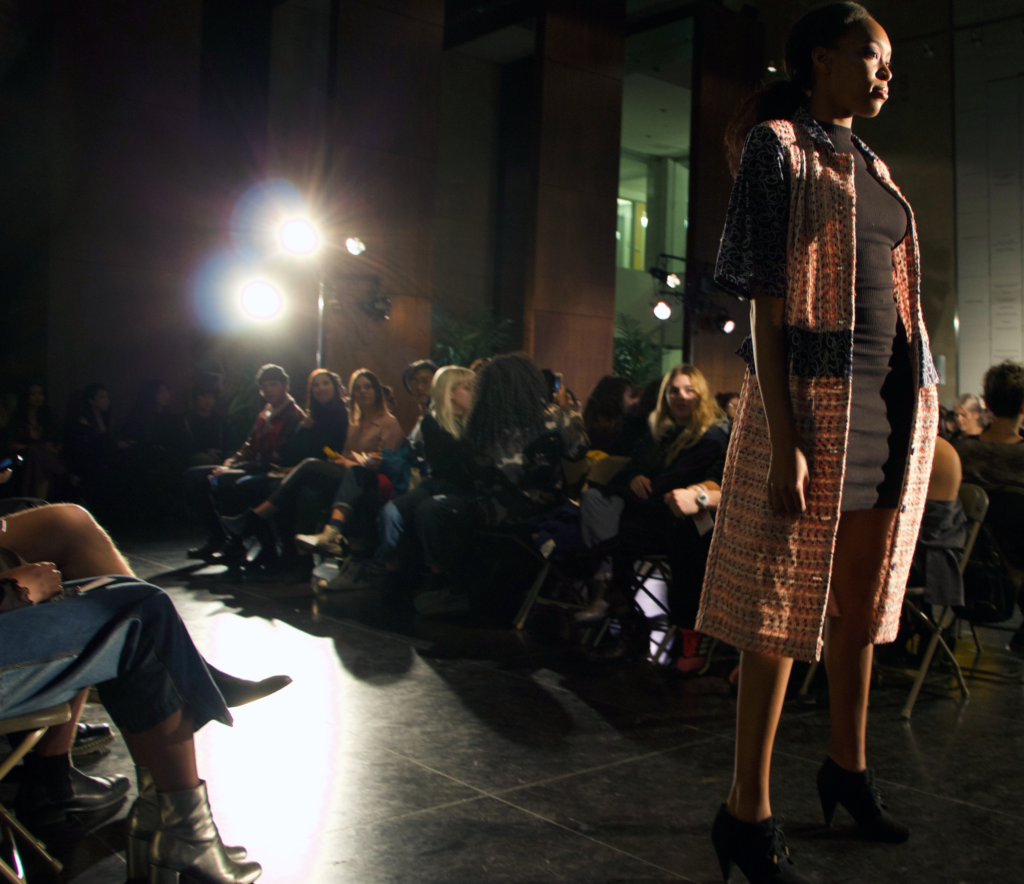 On to the dresses themselves, there was a great variation of styles, that despite their variances, emulated one common detail: front facing buttons. All garments regardless of construction or aesthetic vibe had buttons opening from the front so as to expand the garment's function to dress, trench coat and long jacket. Many designs could easily serve a dual purpose in the real world, and many seemed as though they could walk right off the runway and onto the street.
Since there were more than 10 designers included in this particular showcase, you could get a real sense of what each dress was inspired by. It was evident that the designers didn't limit their imagination when it came to these dresses and some had very complex ambitious patterns that formed intriguing silhouettes on the body. In doing this, some dresses had a mass and body of their own whereas other garments were so compliant with the body that they seemed to sit perfectly and agree with the wearer's every motion. Some swished along as the model walked, while others were abrasive and rebelled against the form that wore them. Either way, all the designs seen at INTRO were captivating and we cannot wait to see where their artistry takes them.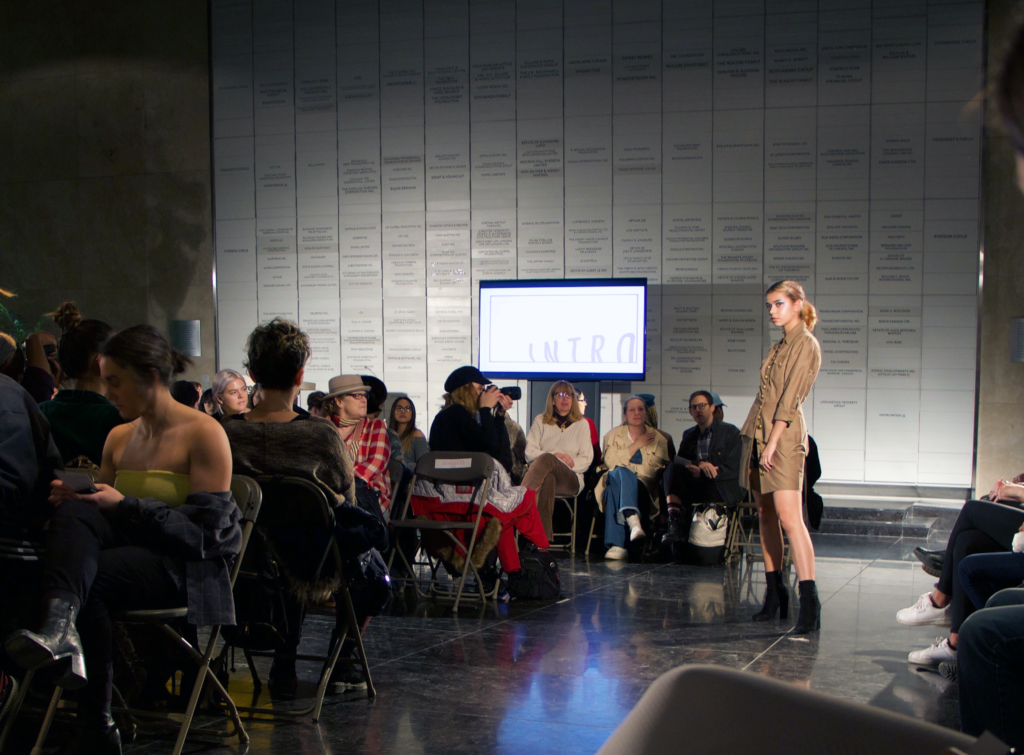 Feature GIF created by Naomi Brearley (@nbrrly).