As the weather is cooling down outside, dry skin is on the rise. This face and body scrub is extremely easy to make and features two main ingredients to help you combat that dry, chapped, and flaky skin. Sugar is a natural source of glycolic acid, which pretty much means it helps your skin break down those dead cells and replace them with new smooth ones. And of course we all know that coconut oil is an amazing natural moisturizer. Mix those two ingredients together and you have yourself an incredibly easy and efficient scrub that can be used daily in and out of the shower. Keep reading for the full recipe!
Ingredients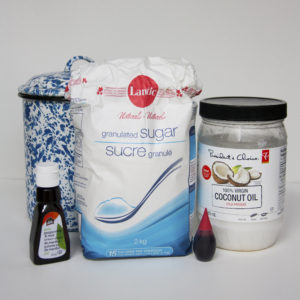 2 cups of Sugar
¼ cup of Coconut Oil
Red Food Colouring
Peppermint extract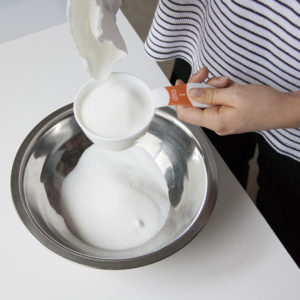 Pour 2 cups of sugar in a large mixing bowl.
Next, add the coconut oil. We recommend melting the oil in the microwave first to facilitate the mixing process.
Mix thoroughly until the coconut oil seeps into the sugar.
Add a few drops of peppermint extract. The more you add, the more fragrant your scrub will be.
Separate the mixture evenly into two bowls.
Add a few drops of red food colouring to one of the bowls and mix until the colour is consistent.
In a mason jar (or clear container of your choice) create a festive  "candy cane" effect by layering the red mixture and white mixture on top of each other until you reach the top.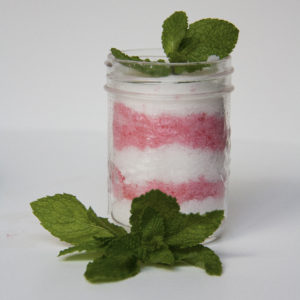 There you have it, a quick and easy facial scrub with minimal ingredients. This adorable jar would be a great inexpensive gift to give during this holiday season. Enjoy, and try not to lick it off your face!