With a successful blog, an internship at ET Canada, a freelance position at the Huffington Post, and over 30,000 Instagram followers, Neha Lobana is doing pretty well for herself; especially considering she is still in school and only 21 years old.
As the founder of the blog Vana, Lobana is recording her journey into the media industry while also exploring her interests in beauty and fashion. She sat down with us to discuss the future of Vana, her thoughts on the Canadian fashion industry, and the secrets to her success.
Why did you decided to start a blog and what inspired the name?
Neha Lobana: I've actually been blogging for six years now. I started my first blog way back in 2010 when I was in grade ten – those were the days when I was really into nail art. I even got one of my designs featured in Harpers Bazaar and I think from there I got really intrigued by what the possibilities could be if I actually blogged about something I was passionate about. From there, I created two other websites. One was mine, and the other was shared with my sister. They were both misses as they were just all over the place and I was never consistent.
Through trial and error, I finally decided that I needed to take a break and figure out what I was really going to do with my life. I knew I wanted to blog, but about what? Well that took about a year to figure out. Fast forward to 2015: Vana was created with a vision in mind. I'm lucky enough to be entering a unique field that not many are able to explore – journalism – so I wanted to tie together my personal journey with my interests in beauty and fashion.
Regarding the name, which I get asked about a lot, I learned that Vana meant vein in Italian and I became obsessed with the idea of naming my new website that. For those who don't know, I'm currently enrolled in my last year of j-school (journalism school) to become, well, a journalist. So for me to hear that it meant vein instantly resonated with me solely because writing and storytelling are in my blood. However, here's the catch: When I looked it up on Google Translate, it turned out that Vena is the correct word for vein and Vana actually means vain. I wanted the symbolism and connection behind Vena but I absolutely hated the way it sounded. It just wasn't appealing to me and that was a problem, because if I didn't like it, I was 100% sure my readers wouldn't either. So, I went with Vana instead. I've received so many funny reactions from people when I tell them this story because I know what's going on in their heads. They must be thinking, "Wow, this girl must be vain herself," but that's not the case at all. It all came down to what name would attract people's attention the most.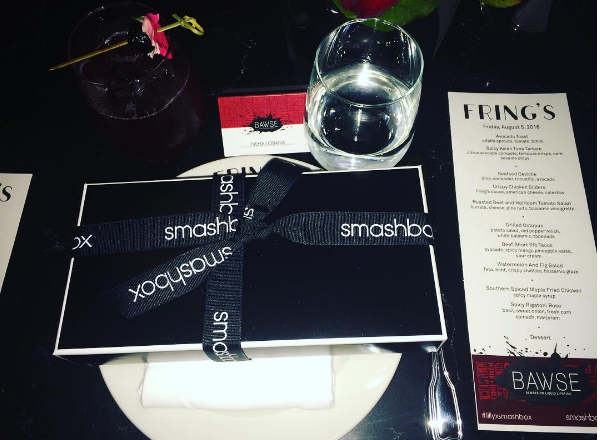 What is the purpose of your blog? What is your mission and future vision for growth?
NL: I began Vana with the goal of having a platform to show readers, one: the life of a young adult entering the vigorous media industry and all the adventures that come along with that journey, and two: my passion for all things beauty and fashion. I really wanted to tie in the two and just have a space where I could write whatever I felt. I have to say though that this past year and a bit has really made me realize how far I can go with my platform, and I'm extremely grateful for that. I've thought a lot about the future vision and growth of Vana and if you read my blog, you'll see that I've even discussed quite openly with my readers that I'm in the stages of rebranding the website and am working on a few projects to bring forward.  I can't really say much about what my plans are for the future, but I will say that the wait will be worth it. There are a couple of things going on – from a partnership opportunity with a Canadian brand, to a project that's been coming together for about a year now which involves two people I'm close to. Things are finally being put into gear so within due time I'll be able to introduce them to you guys. Until then, all I can say is that it's definitely going to play a huge factor in Vana's growth. Whatever you've seen on the blog up till now is honestly only just the beginning.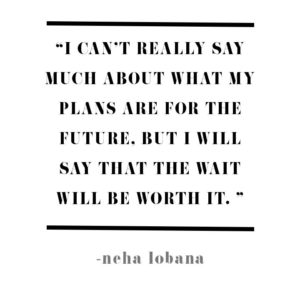 How long have you had the blog and how has it aided you in your career/personal development?
NL: So I have had Vana for about a year and seven months now and it's very surprising to see how much growth and support the website has received. I never imagined doing the things I have been able to do through Vana and I'm beyond grateful for that. Career-wise, this has allowed me to network with a lot of individuals such as designers, educators, editors, reporters and even celebrities. Also, it helps that people are aware of my background and how journalism is what I'm pursuing so through that, I've been able to interview well-known personalities and go to prestigious events that I never thought I could ever get into. Personal development-wise, it's changed my mindset a lot. I always used to think, "This is just a blog, this isn't really going to take me anywhere," but within the first year, I realized that wasn't the case at all because this time around, I actually cared and have been putting in the hard work and effort and the results have been shown.  I've collaborated with over 40 cosmetic brands my first year with Vana so I think that speaks for itself. What people fail to realize is that all these "glamorous" opportunities that bloggers and YouTubers receive, don't appear out of thin air. I have had too many people say to me, "You're so lucky," and I can't stress how much that irritates me because no, it's not luck. It's hard work and perseverance. If only you guys knew how much time and effort that goes into creating even one post. It's all up to you and whether or not you have the drive to go after it. For instance, I juggle being a full-time student, a freelancer for the Huffington Post, starting a new opportunity interning for ET Canada, and being the founder of Vana and putting out posts at least three times a week (and that's not including whatever projects I'm working on or my social life). If you want to see results, you need to learn how to balance out your schedule and put your priorities first.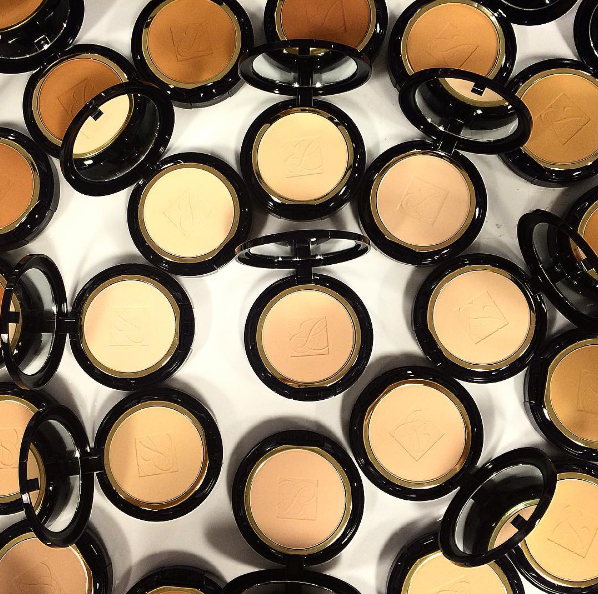 You have a huge following on social media, how do you continue to create content to ensure your followers get an authentic and unique glimpse of your brand?
NL: Well, in terms of my Instagram account, which is home to close to 30 thousand followers – I absolutely refuse to stick to a theme. While that may work for some, that totally clashes with my personality. Like I've mentioned previously, I like to mix it up by showing my life and my interests so you'll see everything from event coverage, beauty product pictures, make-up of the day posts, personal adventures, and occasionally, even a picture of my dog. The one rule I have when it comes to social media however is that you will never find me uploading a picture of me with my friends or family. I've written about this on my blog, but seeing how 80% of my life is public (due to the career I've chosen and the fact that I'm a blogger and influencer), I feel like I'm already sharing enough. I draw the line at showing images of me with the people in my personal life. In reality, I'm a very private and low-key person and those who are in my life are extremely special to me. I just don't think it's necessary to share who they are because I feel that it's an invasion of their privacy. It's just a personal preference at the end of the day and I value whatever privacy I can have.
Now Vana, I can say is an accurate representation of my personality and me. My family and friends know that I'm a genuine person who is very blunt and honest. I've never held back my opinion and absolutely hate beating around the bush or sugarcoating things. This is why if you take a look at my website and read any post, you'll see my personality reflected through it. I think that's what makes my brand and me authentic. You don't really see that too often because people are afraid to voice their opinions. For instance, when's the last time you read a blog talking about a beauty product or anything for that matter that they didn't like? It's rare, I'll tell you that much. People want the truth, they don't want to read the work of someone who says everything they've been sent is good. Furthermore, if there's no personal connection, the reader never gets to know the individual who is creating the content. I've created that connection with my readers by merely talking about my life with them – from the struggles I may be facing or how I'm wanting to change my lifestyle – I try to keep them updated on my journey. That connection is everything and I truly believe that it's played a huge role in the growth of Vana.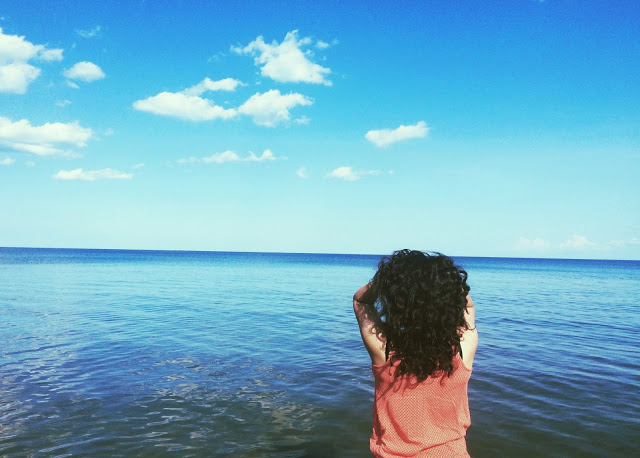 What are your thoughts on the current Canadian fashion and lifestyle sphere? How do you think our industry can further advance and what part do bloggers such as yourself play?
NL: Personally, I think that we still have quite a long way to go with the Canadian fashion industry. Compared to a few years ago, we've definitely climbed up the scale, but not by much. There is still a lot of work to be done and a lot more recognition to be received. I have come across so many talented Canadian designers and have even sat down and spoken to a few but the thing is, their work has yet to be recognized in Canada and it doesn't help that the only huge fashion event that we had, Toronto Fashion Week, is no longer with us. The industry needs to start looking at different methods of promoting their lines, it's not enough to merely showcase their collections to editors here. Collaborating with social media influencers – whether that be a blogger, YouTuber, or someone with a significant but message-worthy following on Instagram – is the best way to get their name out. They can attract an international audience and the thing is, you never know who may come across your work on social media. A celebrity stylist may fall in love with one of their pieces and the next thing you know, Beyonce or Kim Kardashian can be rocking their look.
How do you continue to grow your blog in a time-poor society where readers react more to striking images than to wording?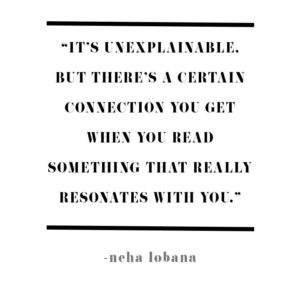 NL: You see, I'm not sure if I agree that readers react more to striking images as opposed to wording. Yes, an image definitely catches more attention nowadays (depending on what the image is exactly, and honestly, I feel like that's only on Instagram) but words have and will always be more dominant. It's unexplainable, but there's a certain connection you get when you read something that really resonates with you. As I mentioned earlier, I don't strictly blog about fashion and beauty, I've allowed myself to make a personal connection with my readers by sharing snippets of my life. You'll find posts where I discuss the struggles of balancing all the chaotic things that occur in my life or even explain how I started my self-care and self-love journey in the New Year. These are things that everyone goes through in life and sometimes, we all just need the reassurance that it's okay to go through certain situations and we're not alone. That personal touch has spoken to a lot of individuals and I only say that because I've received emails and met people who read my blog who have said that they've really connected with me through my personal posts.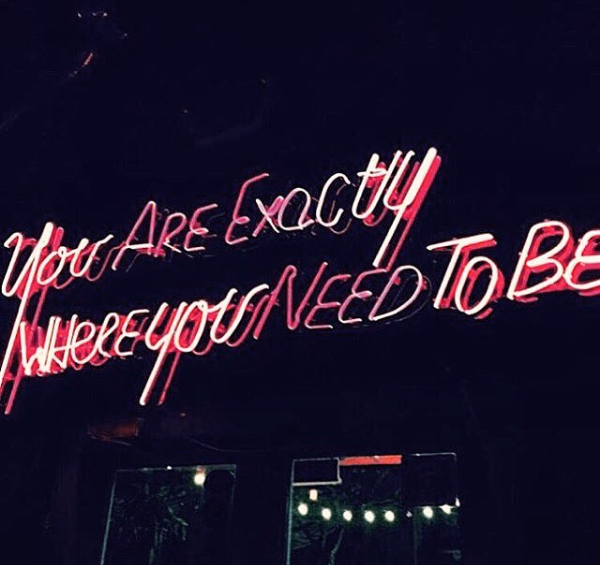 What is your response to those who perceive blogging/fashion commentary as a tapped market? And your response to the beliefs that the market has little growth?
NL: Personally, to be completely honest here I've never been one to believe what people have to say about any industry. The reality is, at the end of the day you're going to hear that the fashion industry is a hit or a miss, and that journalism is extremely cutthroat and very difficult to get into (If I had a dollar for every time I heard this, I'd literally be rich) but I just take that in one ear and let it to go out the other. The reality is that yes, I'm aware that both fashion and journalism are extremely cutthroat, but you know what? So are the medical and business fields. No field is easy and in order to become the best, you need to start from the bottom and work your way up. Yes, you're definitely going to come across people who say it's extremely difficult to get to the top, and some will even say you're not cutout for the industry. I've always believed that it's up to you to determine that. If you're really passionate about something then you need to accept the fact that you're going to start from the bottom and work your way up. You're going to stress out and you're going to have sleepless nights, but if you put in that time and effort, you will see results. It's so easy to give up and listen to negativity and think that you're not going to go far but once you have that work ethic and motivation set up, you'll see how rewarding it is. At the end of the day, the way I see it, you can either trust yourself and determine your own outcome, or allow others and their opinions to influence you and your life.
Tell us something unique about Vana; what makes you different and how do you continue to stay that way?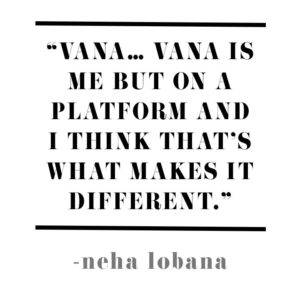 NL: Vana….Vana is me but on a platform and I think that's what makes it different. I'm the type of person who refuses to follow trends. I'm not going to do something or write about something just because it's a trending topic. I don't believe in that and I'd much rather do my own thing. It's all authenticity and staying true to who I am and you can see that in my posts.  Like I've previously said, my posts are written exactly the way I talk if you were to meet me in real life. I don't add unnecessary details; I get straight to the point and tell you what I think and why. Besides the beauty and fashion content, there's a personal connection on there that you won't find on other blogs. I'm a very strong-minded individual who found her niche all by herself. I've never been the type to examine someone else's work-ethic and say, "Hm, maybe I should do that on my blog." That just isn't me. So me letting my readers in on my personal life and my journey into the media industry while posting content about interests in beauty and fashion was my decision and is what sets me apart from others. I want that connection with my readers. I want them to come along on my journey with me and see where I end up five years from now in both my career in journalism and my blog. And I'll continue to do this because well, being me and showing my personality is the only thing I know how to do, as I've never done anything but that.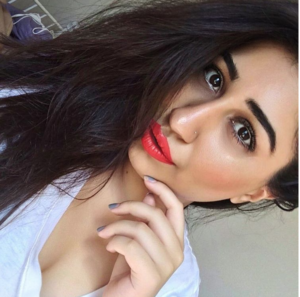 www.vanamagazine.com