I recently moved from Vancouver to Toronto to pursue my degree. It has definitely been an adjustment to move across the country, but I'm settling in and Toronto is beginning to feeling more like home to me. Toronto and Vancouver are both major Canadian cities and I love them for different reasons. Now that I am out in Toronto I've had to find new places to try out, and I have to say that Toronto definitely has better nightlife than Vancouver! I prefer bars over clubs, even though Toronto does have some good clubs here and there. When I'm going out I just want to chill with my friends over some drinks and possibly meet new people, but overall just have a fun time and not worry about going too crazy. It's mostly about the experience for me. So listed below are a couple of my fave spots!
 1. 416 Snack Bar
416 Snack Bar is a great place to grab drinks and tapas. They serve mostly light finger food and have an excellent assortment of cocktails, beers, wines, etc. The servers and bartenders here are super friendly (and also kinda cute). Dangerous spot, I'm telling you! The atmosphere at 416 is pretty chill, making it easy to have a flowing conversation. This would be an ideal destination to hit up before a night out or while bar hopping.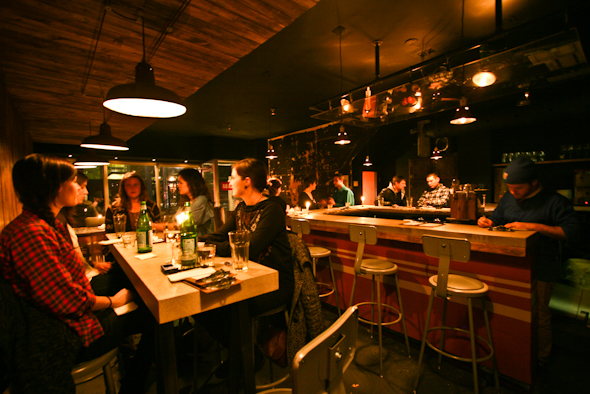 2. Odd Seoul
In the heart of Ossington lies an amazing Asian fusion restaurant/bar called Odd Seoul. This place is great for more interesting menu items that you might not be able to find at other restaurants. They have a unique selection of yummy cocktails that I highly suggest sampling from. The vibe here is easy going and the plates are great for sharing. There are also two large tables at the back that are perfect if you're going out with a large group.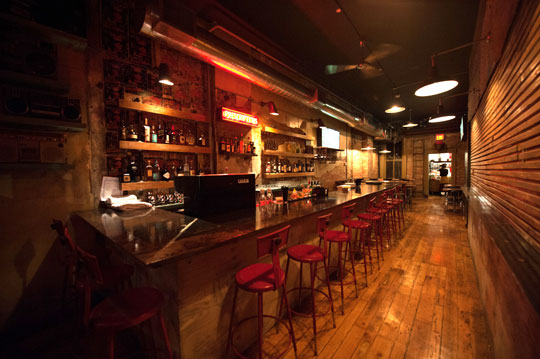 3. Bar Isabel
Bar Isabel is a cool place to sample a variety of food and drinks. It has a Spanish influence and the inside is warm and inviting. They have an extensive wine list and their cocktails never disappoint either. Located right in the heart of downtown on College Street. They even have homemade gluten free bread and tons of other gluten free options. This place has lots of small two person tables, so if you're going on a date it would be an awesome spot to cozy up and have an intimate conversation.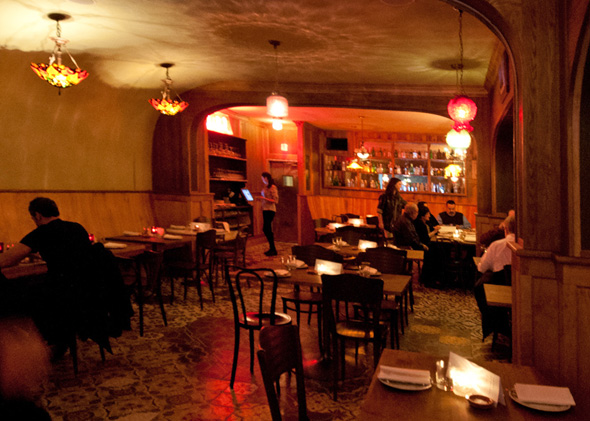 4. Cold Tea
Cold Tea is hidden at the back of Kensington Mall through a secret doorway. They serve fresh dim sum and dumplings. Cold Tea also has knowledgable mixologists, so if you're not a drink expert you can tell them what you feel like; sweet, sour, strong, fruity, and they will whip you up a drink that I promise will not disappoint. The summer patio is pretty sweet and they host a variety of DJ events.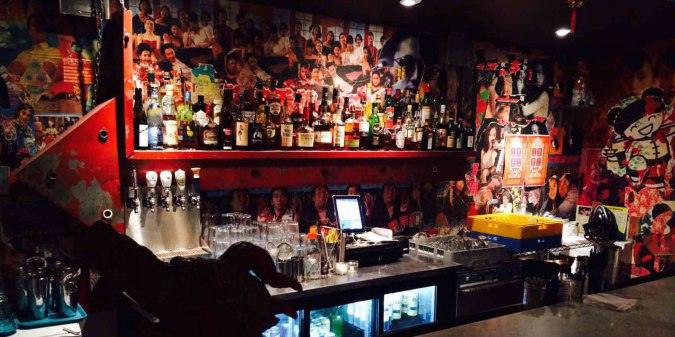 5. Handlebar
If you're a cyclist you will absolutely love the bicycle motif that is associated with this super hip bar. In fact, inside, bicycles are anchored across the walls. Handlebar hosts a roomy patio and has a long and narrow interior split up into small tables. The place has an intimate atmosphere, which charmingly accompanies their menu of warm comfort food. I love handlebar because it pairs well with other spots in Kensington, making it an easy spot to pop by when hopping around the neighbourhood or just exploring the area. Their drink menu is also simple and effortless, nothing too fancy but a solid list of options.