Photography & Writing by Yasmin Momeni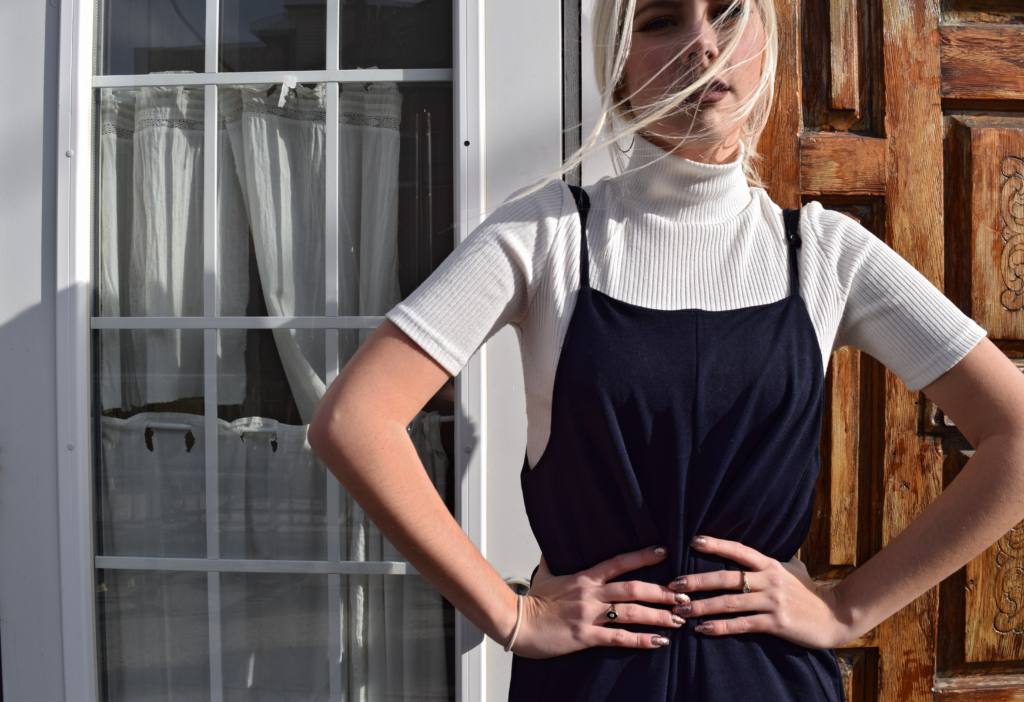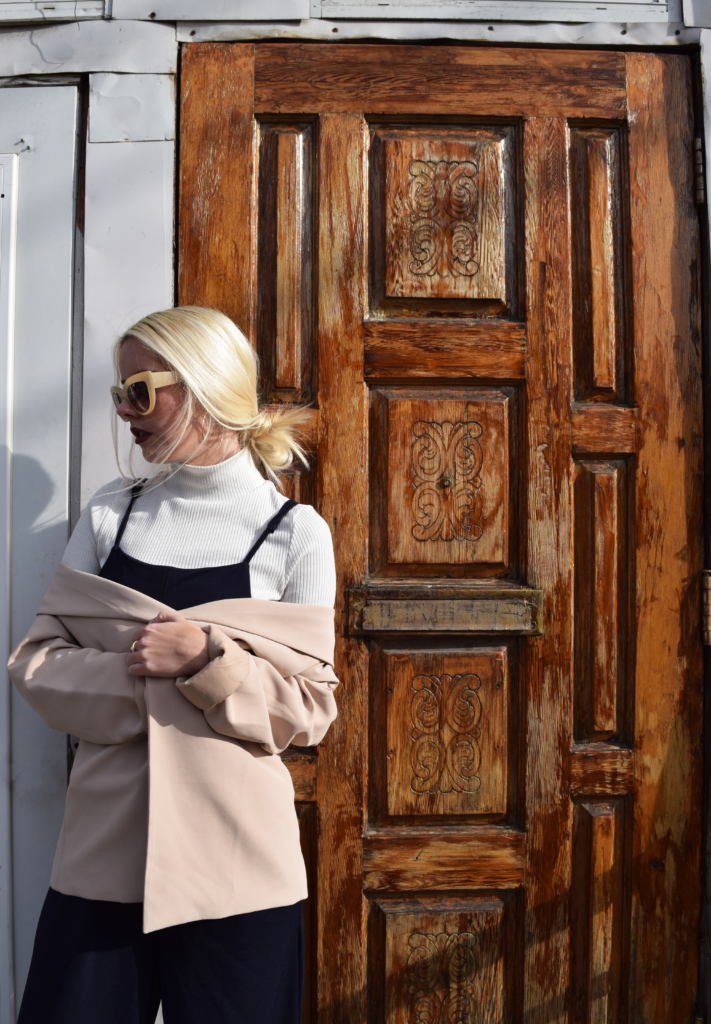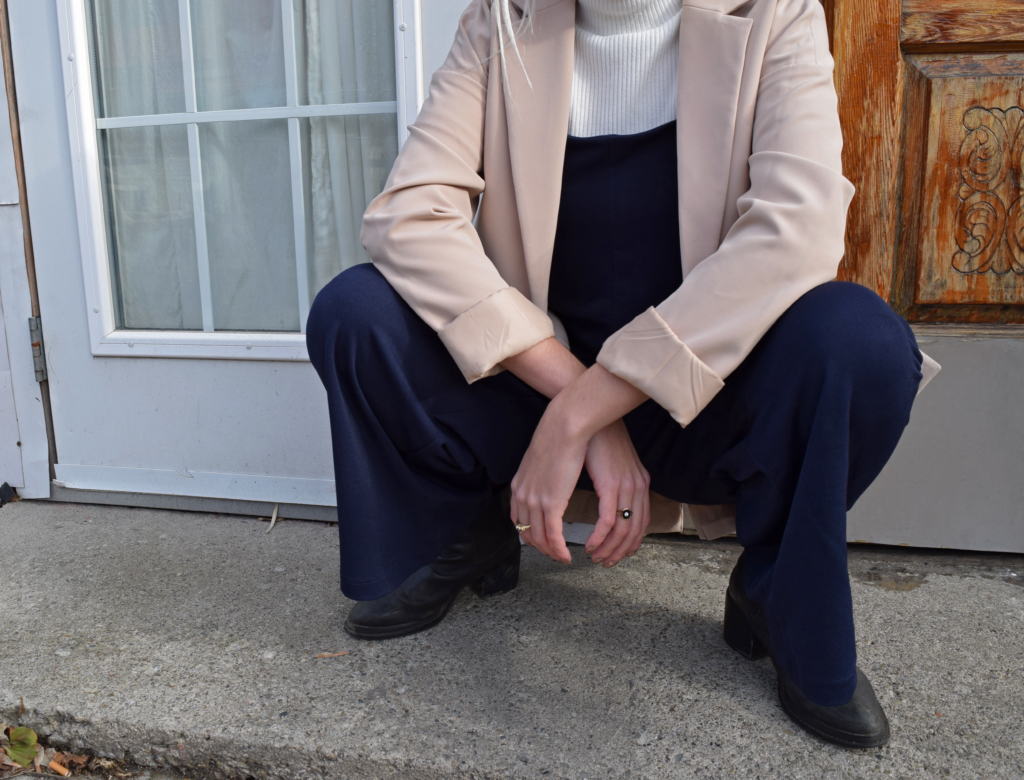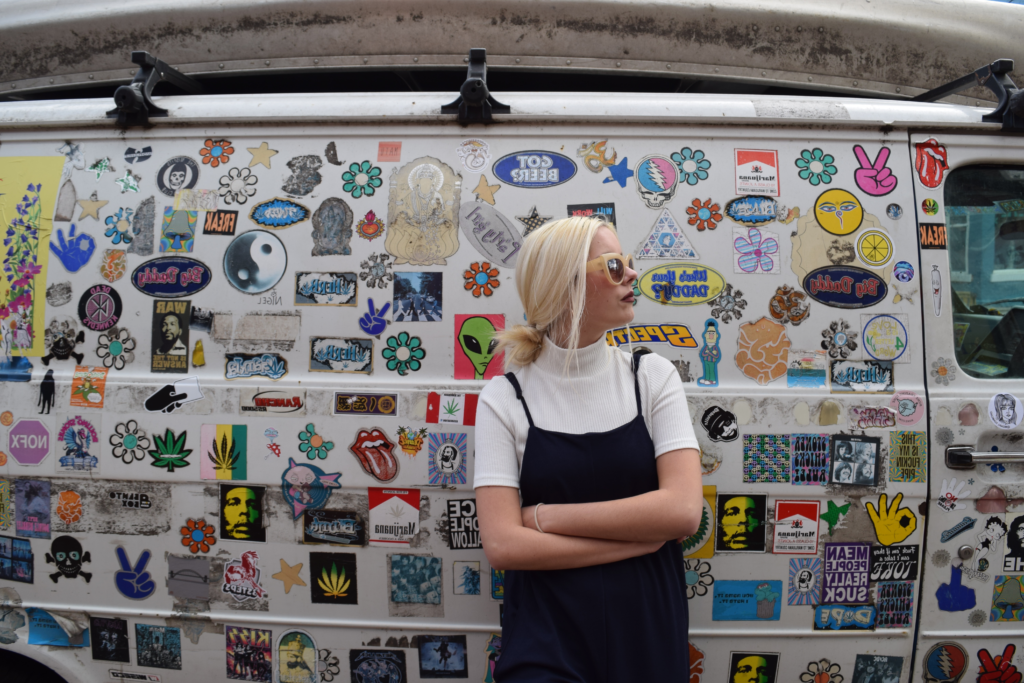 Name: Emma Chase-Laflamme
Age: 20
Program: Fashion Communications
Instagram: @e.mma.chas.e
How would you describe your style?
"I would like to say it's pretty simple, pretty classic but with bit of a modern twist. I like to wear lots of loose fitting clothes and pieces that have more of a boyish look but then combine them with girly things. For example wearing really loose pants and a loose shirt paired with dainty shoes. Minimalist but kinda boyish."
Who or what is your style inspiration? 
"I would have to say it's Ben, one of my best friends in Montreal. He's my favorite person to go shopping with because he will pick out everything for me when we go thrifting together. He can take an old raggedy shirt and turn it into something that looks like it just came off the Vetements runway. I don't know how he does it but he can pick out something in a pile of clothes and be like this – this is going to work and just create the best outfit with it."
Because you grew up in Montreal, do you notice a difference in the way people dress there compared to here in Toronto? 
"Ya I would say the style is different in Montreal. The people and the youth I know in Montreal are much more into thrifted clothing. Everyone has more of a vintage aesthetic, whereas here I don't think thrifting has gotten as popular yet. I feel like a lot of people here look very ZARA-esqe and put together. In Montreal its less put together and more quirky but still in a chic way. Because of how culture is more towards thrifting over there, it influences the way especially youth dress, people have more of an individual style. In Toronto if you have an individual style it's really individual, or else you kind of blend into everyone else."
Do you think that Montreal style influences the way you dress? 
"I definitely think so because I'm a huge fan of thrifting. About a third of my wardrobe is thrifted. I like to say that has influenced the way I dress. Also a lot of my friends still live in Montreal and I take a lot of my style inspiration from them, so that definitely influences me."
What is your go-to outfit?
"My go-to outfit always includes a turtleneck – I'm always wearing turtlenecks as soon as it gets cold – and probably a pair of culottes and an oversized coat with a pair of black boots. It's loose, comfy, and keeps me warm. During the winter I'll layer with thermal leggings under my loose pants – it's actually warmer than wearing jeans. And no bra – like ever."
What are your favorite stores in Toronto and Montreal?
"In Toronto I barely shop because I need to spend money on food. I do most of my shopping in Montreal. Normally I'll go to the value village that's deep in the suburbs, like two hours outside of Montreal because that's where all the best stuff is hiding. There is also a boutique called Editorial Boutique that's slowly expanding – might be in TO soon. I buy a lot of stuff from there to support local boutiques. Apart from that I can't even remember the last thing I bought."
Do you think your style has changed since becoming a fashion student? 
"Drastically. I've always been super interested in expressing my identity through clothing, but I've gone through so many different style influences really quickly since I've started fashion school. I'll focus in on a certain style or be inspired by someone and for two weeks I'll kind of just try and emulate their style. So I think since I've become a fashion student I've kind of worn a lot of different personalities. I went through a very distinct phase last year where I was obsessed with very dark or bright colored lipstick, I dyed my hair grey and would wear nothing fitted at all. Now I look back and I'm like oh good god. I would say I have always dressed well, but not outside of my comfort zone. Since I've started school I've definitely pushed myself more to be more experimental."
Sunglasses: Urban Outfitters
Turtleneck: Editorial
Jumpsuit: Creeps
Jacket: Thrifted
Shoes: Jeffery Campbell