By Kelsey Adlem
The holidays are amongst us and Christmas is not far over the horizon. With only one more week of exams left we can almost feel the freedom of winter break creeping in. However, besides drinking egg nog and sitting cozily by the fire with our favourite book, there are other equally important and urgent tasks to tend to….If your family exchanges gifts over the holidays, then shopping for your loved ones might be another bullet point to add to your already gruelling to-do list. However, to make life easier we have concocted a little gift guide to make your shopping trip a little more bearable (the less tough decisions to make the better) after all, who really knows if auntie Deborah would prefer new ski gloves, or a Keurig?! Not us…
---
~ Vanessa Mooney Jewelry ~
Mooney's pieces have been popping up all over instagram and her aesthetic is super cute and girly. Her designs mostly consist of chokers, delicate gold chains, unique shapes, dainty necklaces and rings, killer hoops, and more. Even if you don't want to shop her collection, giving her a follow on Instagram will surely brighten your timeline with aesthetically pleasing images.
                    MOOD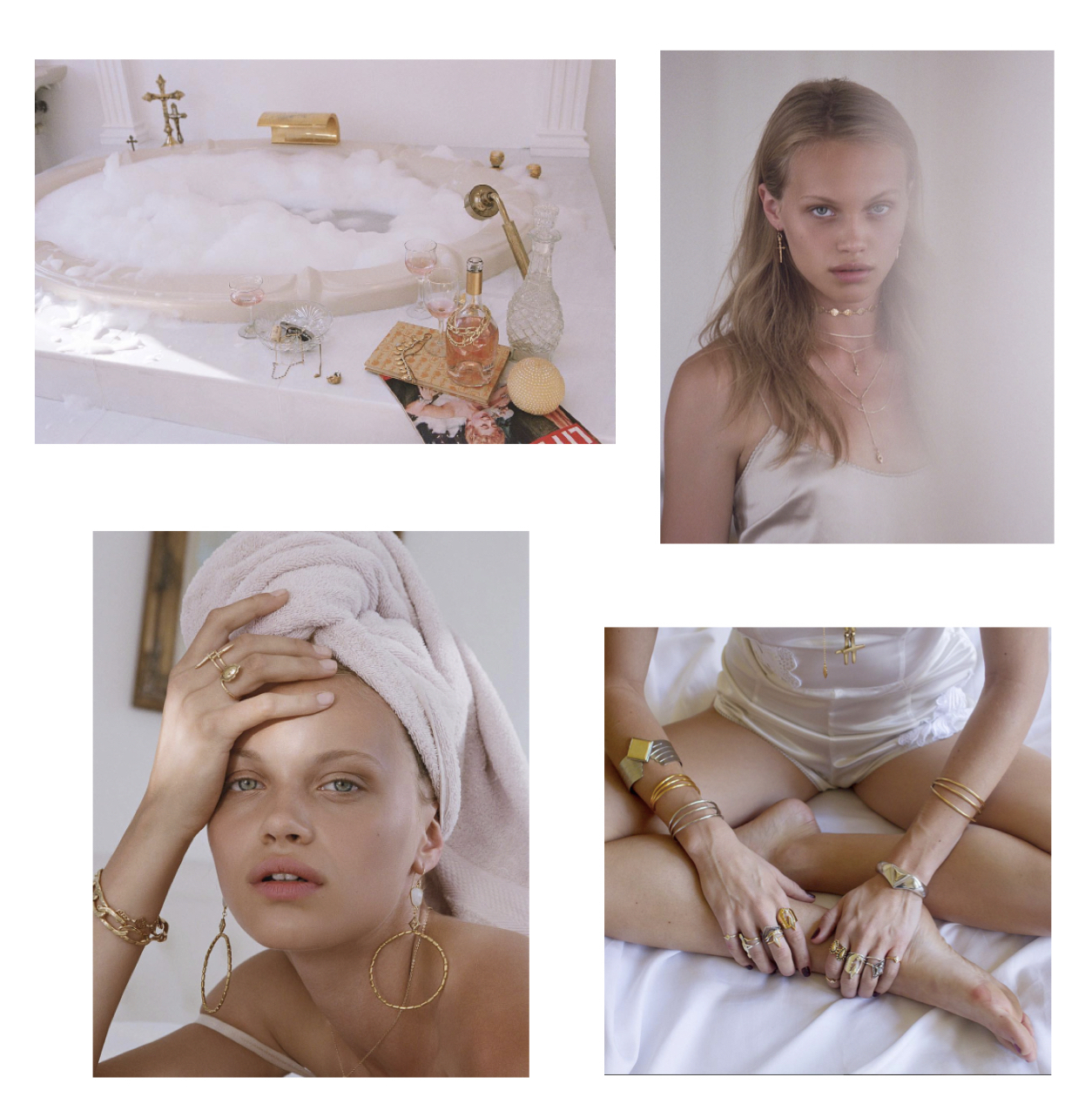 SHOP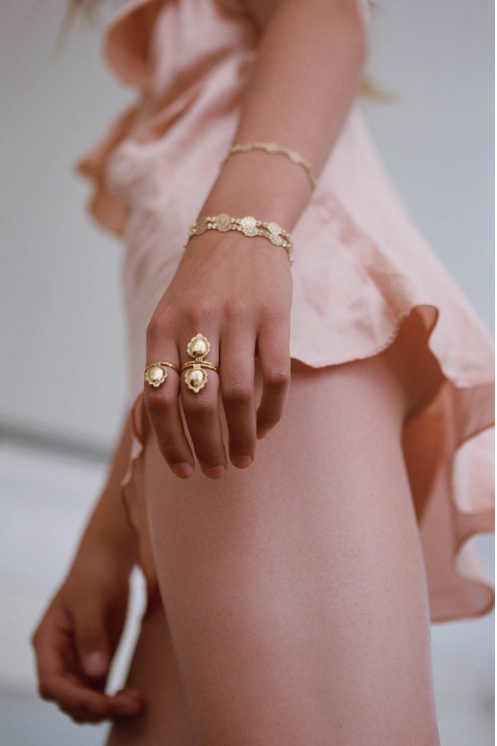 Callie Bracelet  ~ top left
The Callie bracelet is perfect for layering with similar pieces in your already existing collection, or with a couple other Callie bracelets. This piece is simple yet elegant and will make any outfit look a little more polished and put together. In the winter, try pairing with a moss green knit and messily cuff the sleeves. Then throw on your favourite dainty gold necklace and a cute pair of hoops You'll look like you bounced out of your favourite blogger's Pinterest board.
Grace Necklace ~ top right
This layered beauty would look amazing with a gold chain choker or even by itself dressed up with a low cut V neck top. In the summer I could totally see a blogger wearing this necklace to Coachella with buckled ankle boots, baggy, distressed denim shorts and a low cut bodysuit. Transition this piece effortlessly into winter by adding layers, such as a basic cami or fitted turtleneck with a cozy wrap sweater.  Complete the look with a lapelled wool coat so that the necklace peeps through and makes a statement even when you're outdoors running errands in the cold.
Callie Choker ~ bottom left
The Callie choker would pair beautifully with a cute assortment of gold stacking rings (midi rings, pinky rings, the more layers the better). To get that boho girl vibe curl strands of hair at a mixture of high and low heat settings. Wrap one inch sections of hair in different directions around the wand. Throw on a chunky, cream, or pastel fisherman's knit and top it off with some Levi's, and a pair of suede mules.
Fillmore Bamboo Earrings  ~ bottom right
The Fillmore bamboo earrings add a bit of texture to your everyday hoop. These would be perfect for your annual holiday party or for a night out with friends. For effortless glam, add a messy bun, silk cami, leather leggings and suede thigh high boots to complete the ensemble.
                     Winter Inspiration                    
Although it is important to take a break, treat yourself, and maybe even indulge a little bit over the holidays, it is also important to remember that not everyone is fortunate enough to be able to invest in presents, seasonal feasts, and time with their loved ones. During this time of year it is equally important to give back & be thankful. We are all human beings who deserve love and happiness!
~ happy holidays ~