I know what you're thinking: how can I look good and stay warm too? Luckily, we have some outfits that will have you looking on point amidst the reality of the blistering cold weather. Beauty is not always pain, don't forget that. We CAN have it all!
Below you'll find a winter wardrobe staple: the long wool coat. To contrast that, we have a very loud and fun red jacket. They double up for some added interest, while keeping you warm. It's matched with a jumpsuit and mesh shirt underneath, because who doesn't love mesh?
The accessories keep the outfit simple, but not boring. Adding a chain gives a bit more edge to an otherwise dressy outfit, and the kicks bring a more casual vibe to the look.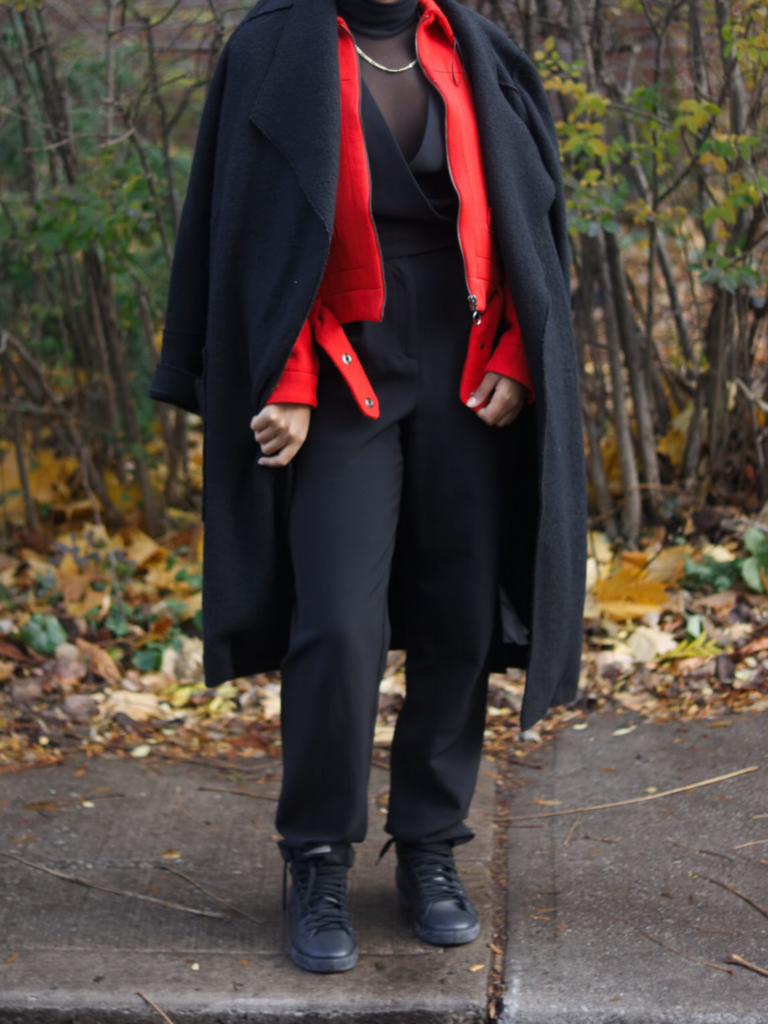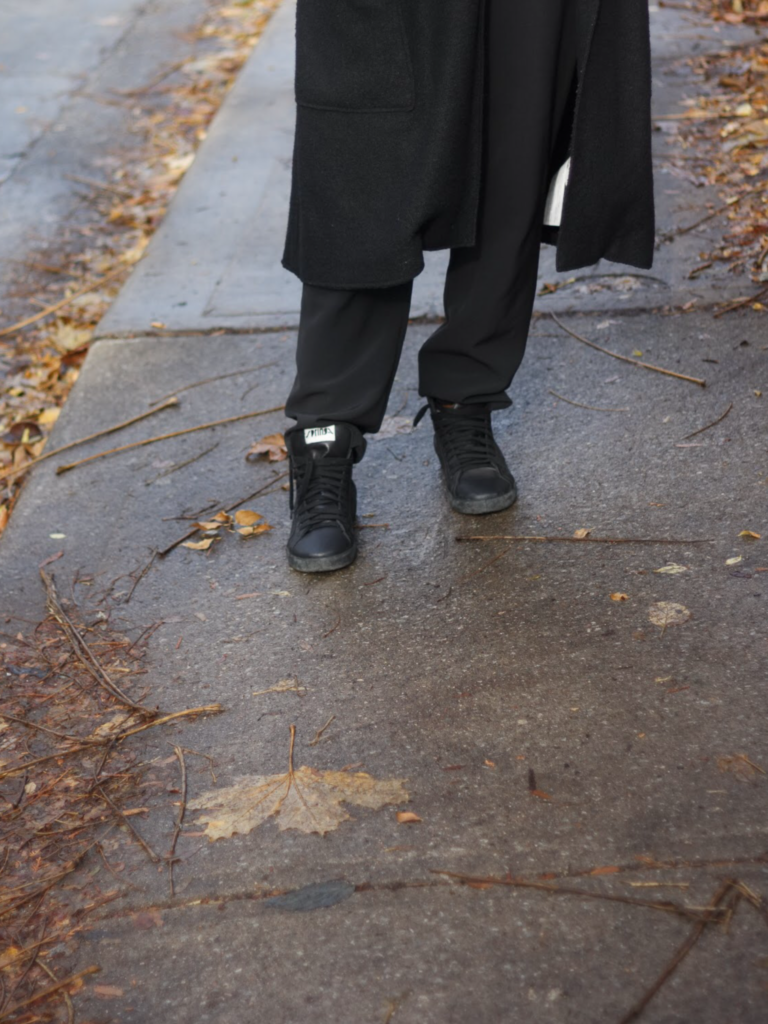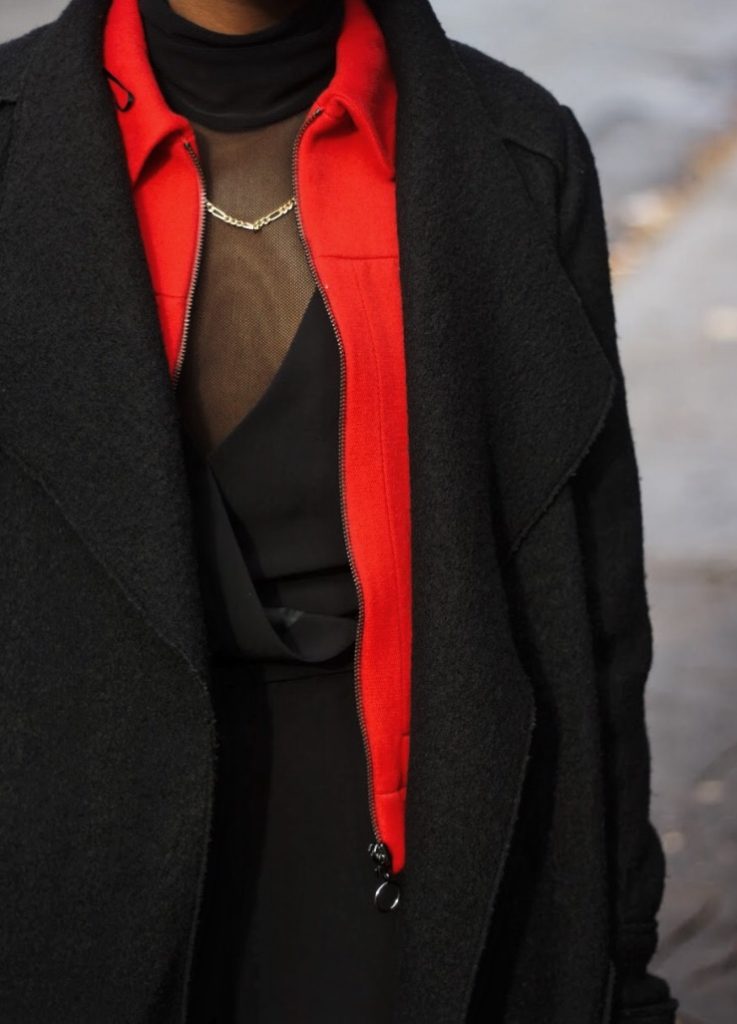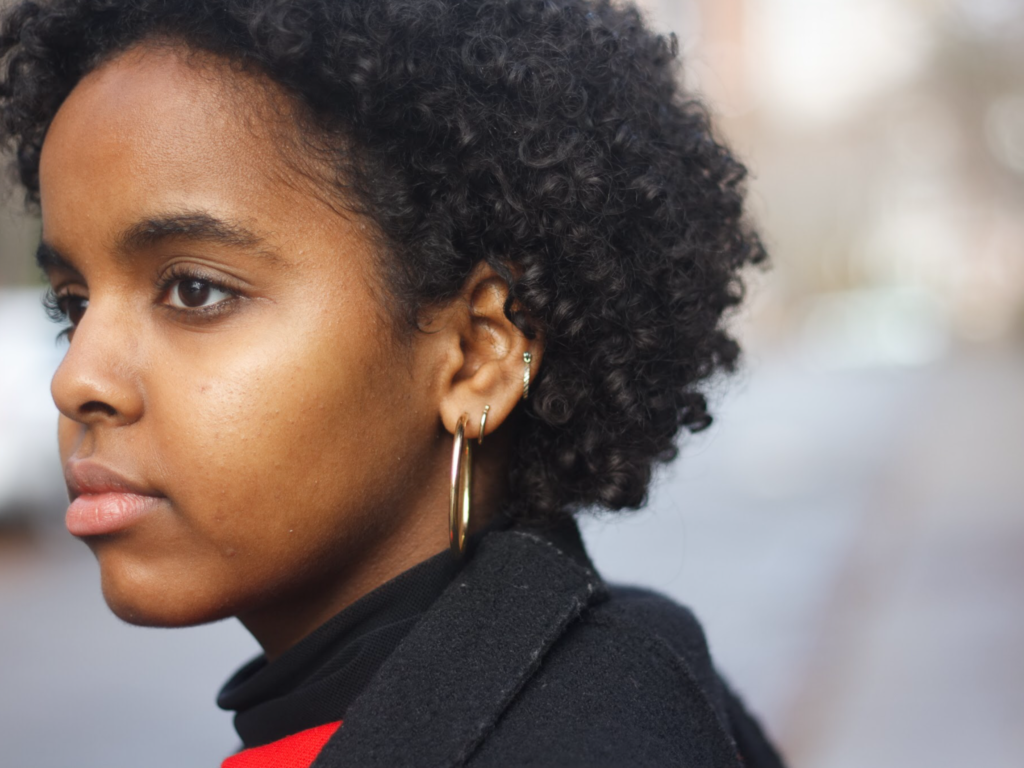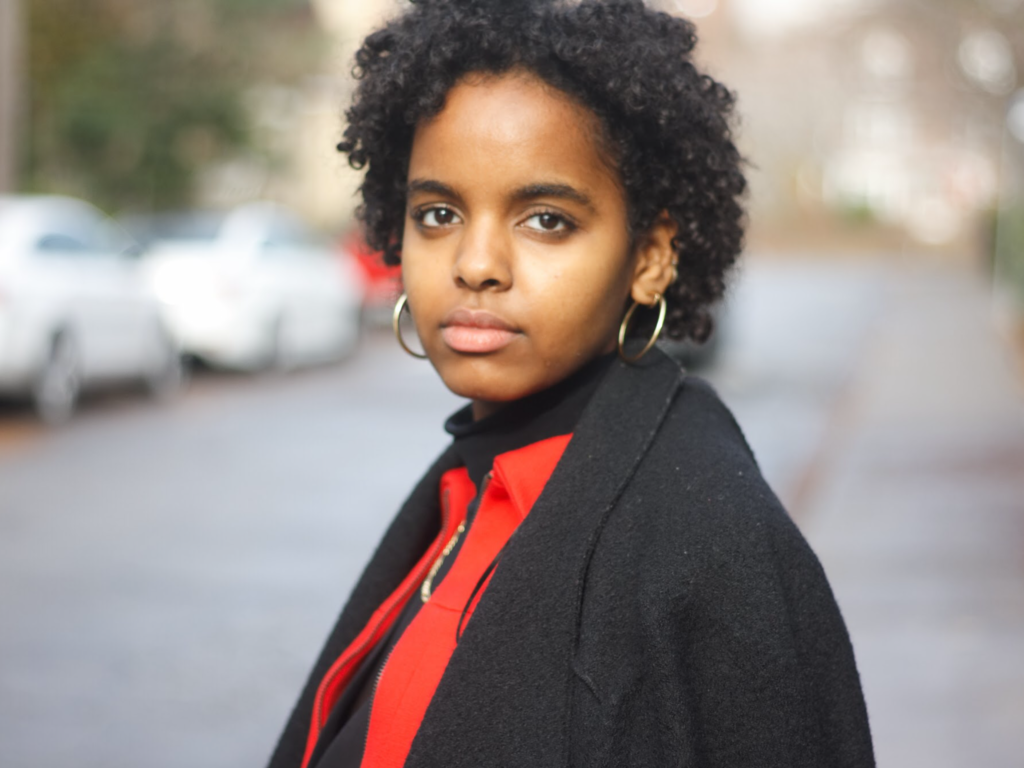 By Ubah Guled