Hey guys,
I can't stress enough the importance of eating healthy for our skin. It really enhances our overall glow, and who doesn't want glowing, smooth skin, not to mention a healthy body as well. Sometimes it can be a little difficult incorporating healthy meals into our diets, especially when we're all busy juggling university and work.
However, we can easily incorporate these skin saving ingredients  into our daily regimen: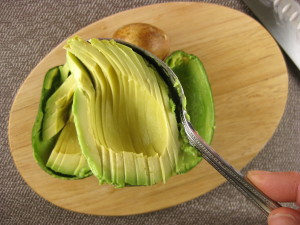 Avocado: this superfood is amazing, it's packed with healthy fats and omega-3s, and helps fight dryness in the winter. Delicious as a spread on toast or as a guacamole dip.
Tomatoes: they pair really well with avocados, and who would have thought that tomatoes are one of the best things we could eat for our skin. Here's a great article that sums up all the benefits.
Almonds: perfect for snacking on, almonds can be added to your breakfast or taken  as a rich snack on the go. These nuts are packed with many benefits including Vitamin E and Zinc, two ingredients that help fight inflammation. A small hand-full will provide you with the nutrients and good fats you are looking for.
Dark chocolate: mmm … chocolate! This seemingly indulgent ingredient is actually really good for you (as long as you're eating at least 70% pure dark chocolate). It's supposed to improve the texture of your skin, so have a square or two for dessert and your skin will be super smooth in no time.
To read more about foods that are amazing for your skin check out this article from Prevention.
Image credits: Avocado: www.cheflilly.com, Almonds:www.authoritynutrition.com, Dark chocolate: www.fitliv.com