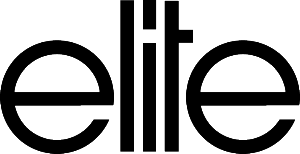 I'm sure you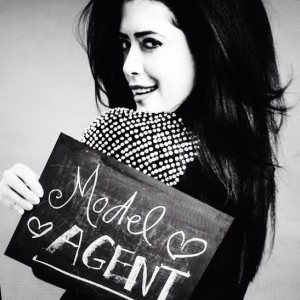 've all heard of Elite Model Management. With agencies all around the world, and its trademark "Elite Model Look," signing a contract with them is no small feat. And working for them, as a matter of fact, is an achievement of equal note.
Luckily Natasha Budovitch – Ryerson University grad and Elite Toronto's Women's agent – can tell you all you want to know about interning with Elite. If you have a passion for fashion (clichés are always a must) and a love of models, Elite is the place for you!
Budovitch interned at Elite in her first and second years of study at Ryerson, and did a small stint with the agency in her fourth year as well. "I returned in my final year just to keep the connection," she says, "and when I graduated from Ryerson I became an agent with them. It's not a fast turnaround, and you can't really apply, but I've always loved models and I always kept in touch."
Her career at Elite officially started when one of the bookers left the agency. It was surely her passion for modeling and the way she constantly reached out to Elite that drove the departing booker to request Budovitch as his replacement. "He specifically told the president to hire me to fill his spot. When I was invited back, I couldn't say no."
This sounds almost like a fairy tale, but the truth is that Budovitch landed her job at Elite through hard work and determination. And let's not forget that most success stories start from humble beginnings: "I came to Toronto from the east coast so I knew no one in the industry."
It's through her internship at Elite that she started to find her footing in Toronto and in the fashion industry. "I learnt who all the artists/photographers and clients where in the country. I learnt where the money in the industry came from, which all lead me to my next steps in my career." In her opinion, this is what makes Elite a good place to intern: "Seeing all the editorials, campaigns and tests the girls did taught me what art directors, casting directors and editors look for. I also built an image memory of editorials and campaigns which years later makes amazing networking conversation.  It also humbled me, because you're nobody until you deserve it. Until you earn your career, no small task is worthless, they are all tests to get to the best stuff."
By now, you're probably sold on Elite. You have to work there. No, you need to work there. So, you ask, what do they look for in their interns? "We look for hard-working, self-motivated, self-sufficient individuals," advises Budovitch. "We want commitment, so no flakes allowed. Someone that is light-hearted and doesn't take life too seriously (we can have a dark sense of humor). Sensitivity will most likely not work." And don't forget that "advanced knowledge of models and the industry is appreciated and encouraged. Computer and basic office management skills are a must, [plus] a GREAT phone voice."
Now that you know what Elite looks for in its interns, how do you make sure you stand out? According to Budovitch, "Research the company. In our case, research Elite and its models, have a knowledge of the industry… AND a great handshake. Those clammy, cold, weak ones are the worst. I just can't take someone seriously."
Budovitch leaves us with some last parting advice about looking for an internship: "Reach out and have the availability," she says. "It's most beneficial to us and to the intern to have 2-3 days a week open to commitment. Most internships are unpaid so make sure you and your parents are okay with that. Make sure you know what you are getting into. Ask lots of questions about the tasks you will be doing, so you understand what is expected. You do internships to gain contacts in the industry and hopefully use them as a reference. If you quit prior to your commitment date because of cash flow or because it wasn't for you, then you risk losing out on that opportunity, and you've wasted your time and ours."
Budovitch describes herself as "real, determined, and humble," and it's hard not to agree. It took all three traits to get her where she is now – a modeling agent, advice-giver and all around cool gal.